Various info on what Kevin is writing on, thinking about, teaching,or doing when he should be doing something else. First, here is the penultimate draft of a chapter for a forthcoming volume on different models of God that I wrote this spring. Second, I'll be in Grand Rapids next summer, co-directing a summer seminar on the virtues and vices for visiting Chinese philosophers and grad students at Calvin College.
In the fall of 2006, I first taught a course at USD called "Virtues and Vices." All USD undergrads were required to take three philosophy courses, one of which was an ethics course. For the past year and a half, I've been trying to put together a collection of essays dedicated to the virtues and vices. There's so much that I like about this line-up and I'm incredibly excited to work with these folks on the volume. I also have a contract with Continuum for the project that's the focus of my Templeton fellowship this year. And I have even more good news about contracts, just 2 days ago, but I'm going to wait until a few more details are ironed out before I post about it. This spring is full of paper presenations, most of which are related to chapter two of my Templeton book project. I've also been asked to give a paper during Trinity term at Cambridge, but I don't know when that will be yet. BECAUSE WE CURRENTLY HAVE A LARGE BACKLOG OF ACCEPTED PAPERS, I AM ASKING REFEREES TO USE ESPECIALLY STRICT STANDARDS. The timing on this isn't perfect (as we just get back from England the week before), but I'm headed to Notre Dame for the 2011 Logos Workshop.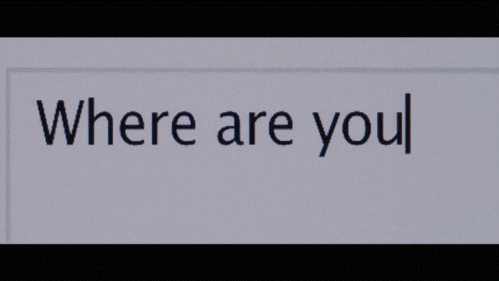 Last year, we were getting ready to head to England (and, to be honest, going through the 'why did we want to do this?' stage).
The final count isn't in yet because of the extended deadline from Irene, but there have already been 407 submissions for blind review.
One problem is that the Pac program committee is dependent on the national office for various things (they receive the submissions, for example, and then send them out west), and we all know how well organized they are. There is no suggested acceptance percentage, nor a cap on how many papers a given program member can accept. The department offered 8-10 different ethics coures and while "Virtues and Vices" was on the books, it hadn't been taught in over a decade. In many ways, that's the key chapter to the whole project (and once it gets finished, I think the other chapters will come relatively easily) and the feedback I've received on it so far has been very helpful and constructive. I was asked today to take part in a workshop in Saint Malo, France, but it's a few weeks after we head back to the States and I had to decline.
Though nothing's official, and so I'm hesitant to give specifics, it looks like a number of projects I'm working on will be green lighted. So I thought I'd put down some various thoughts about what goes into putting together the second largest philosophy conference in the States.
Given that (a) you referee submissions only in your area, (b) you tend to like your area and would prefer there to be more papers in your area than not, (c) the belief that the APAs are a great place for junior faculty and grad students to give papers and get good feedback, I suspect that these factors work together to produce an unintentionally large program. A person on the program committee can turn down a paper simply because it's too long, but that would require doing a wordcount on each PDF (which for me would involve cutting and pasting into Word) and I'm just too lazy.
The book was a real pleasure to read, as Yujin weaves a compelling narrative in a way I've seen few philosophers pull off.
But some of the reading groups I'm in are back in session, and I'll be sitting in on parts of a BPhil course taught by Brian Leftow.
In fact, I think we'll be doing a fair bit more travel the second half of our year than the first half. Even though there are nearly 30 people on the program committee, that's still a lot of submissions to referee. Here's the anticipated contents for the volume, tentatively entitled Virtues and Their Vices. I also finished a chapter for a forthcoming book on models of God that I've been working on the past month or so. It will also come out initially in paperback as well, so it shouldn't be as prohibitively expensive as the first edition was. We go for a week's holiday the end of next week when some friends from Idaho come visit us from spring break. And this isn't to mention that 60+ invited sessions on the program, not to mention all the group programs. There is a database that we can use, but my guess is that it is more common for individuals to fill commentator and chair slots largely with people they know (remember, since we only referee sessions in areas where we work, we're likely to know someone we'd like to see at a conference that would be good to comment on a paper we've accepted). So my rough guess is that over half the people on the program are there because they are known by someone on the program committee.