Your browser doesn't support the features required by impress.js, so you are presented with a simplified version of this presentation. Mark used some community demos to run through features in the Flash Player 10 and AIR runtimes.
The big news for developers is that Flash authoring finally gets integration with FlashBuilder. If you're using Flash CS5, a new FlashBuilder project can be created from Flash CS5 through a new export dialogue.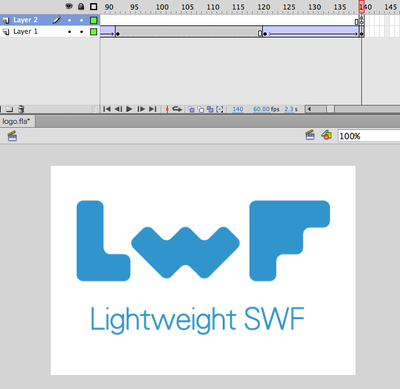 There is a new code samples panel for those learning AS3 that kind of reminds of the behaviors available in former versions. Clicking on any of these will add code to the timeline, making this part much easier for beginners, but since it's configurable it's really a Snippets panel inside of Flash so you can add anything to it. Is Microsoft really that afraid of loosing developers or are they afraid that games made in Flash will prevent them from getting an AppStore competitor up and running? There were also some interesting mentions of things coming at the Town Hall Meeting and we'll get back to that in our Community reports from Flash On The Beach later today.