Set in 1903, the narrative follows the highs and lows of the Smith family — from falling in love, to dangerous Halloween stunts to Christmas miracles. As Esther Smith, second eldest daughter to Alonzo (Leon Ames) and Anna (Mary Astor), Garland is a revelation. When someone breaks into song, they are actually doing it — and everyone either gathers around to listen or joins in with their own lyrics. The simplicity of the story is ultimately made extraordinary by its catchy musical numbers. Not only does her voice carry the emotional weight necessary for the role, but her natural, affectionate chemistry with her co-stars make you forget you are watching a big star and not just some regular girl from down the street.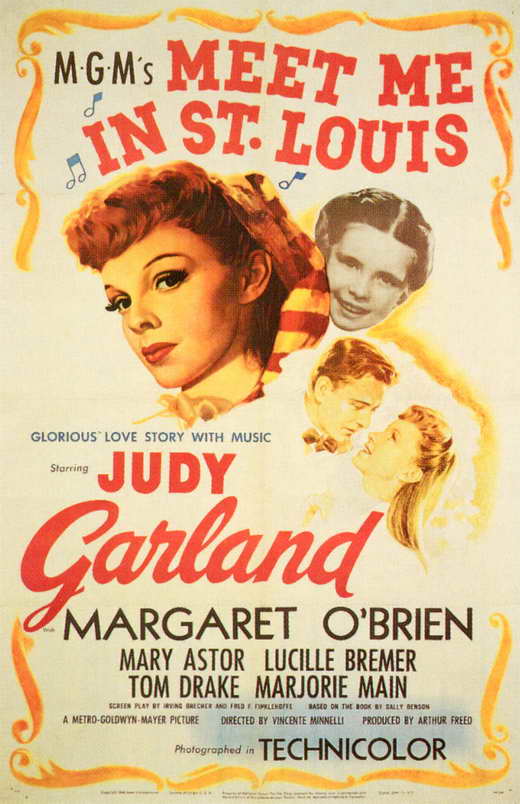 Louis is the rare female-centric musical where the boys are secondary and take a backseat to sisterly bonds and rebellious feminine spirit. A (wannabe) movie buff who just wants to spend her days writing about classic film, she also loves history, travel, hockey, literature and anything related to Scotland.
And, really, can anyone else captivate an audience and sing like the legendary Judy Garland?
In Hollywood, where male characters tend to be more fully realized than their female counterparts (a problem we still see to this day), it's refreshing to see John, the main romantic lead, come off as an underdeveloped drip in comparison to Esther and the other lady Smiths. Louis are similar to the von Trapps in The Sound of Music — all aspects of life, whether good or bad, are worth singing about.
And even though Esther pines over John, she really makes him work for her affection, even taking a bite out of his arm in anger at one point.
One scene, early on, subtly provides insight into their familial bond when the entire Smith clan tries to calmly eat dinner even though they know full-well that Rose is expecting a long-distance phone call from a male admirer who may or may not propose to her (and on the newest advancement in technology, to boot!).