Burlington Northern Santa Fe bridge across the Mississippi River at Burlington, Iowa during a non flood year. The cab unit of a 5500 series BN locomotive (C30-7) at the West Burlington, Iowa Shops on new years day.
The rear end of a 5500 series locomotive at the West Burlington, Iowa shops on new years day 2001.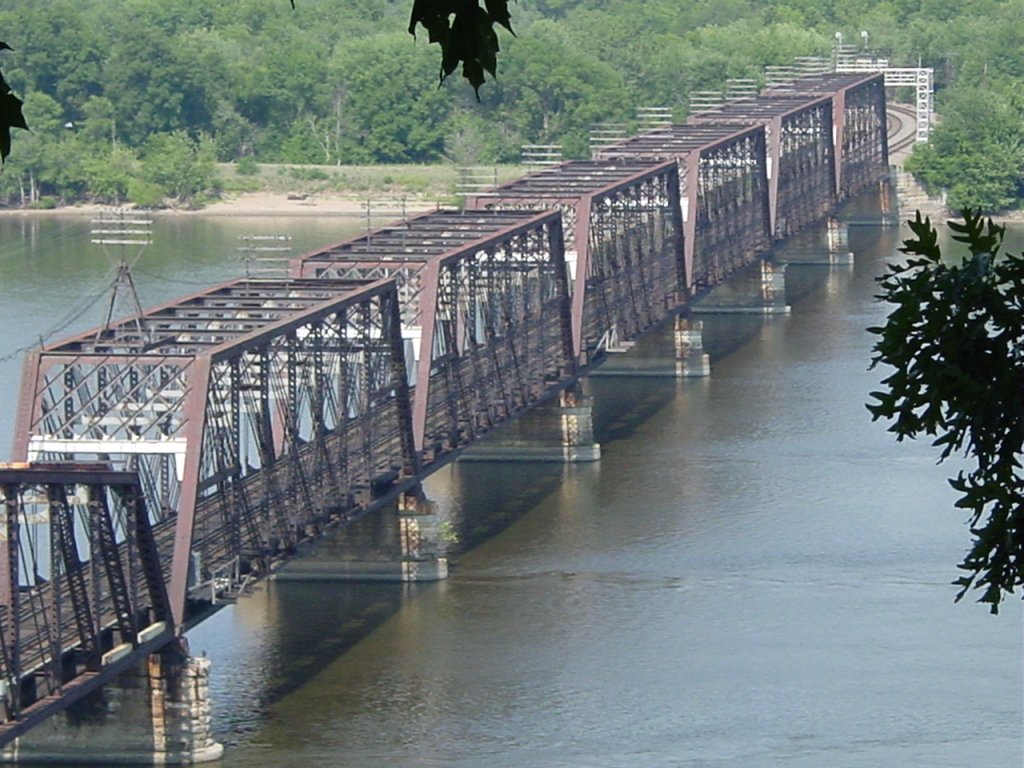 Diese Webseite verwendet Cookies, um Inhalte und Anzeigen zu personalisieren und Zugriffe zu analysieren. My favourites lets you save items you like, tag them and group them into collections for your own personal use. Responsibility for determining the copyright status and any use rests exclusively with the user.