Abu Dhabi: Members of the Federal National Council (FNC) demanded light be shed on future empowerment steps to broaden political participation before the House's term ends in February next year.
Sultan Saqr Al Suwaidi, a member from Dubai, will be quizzing Dr Anwar Mohammad Gargash, Minister of State for Foreign Affairs and FNC Affairs, tomorrow on the next steps the government will be taking to broaden political participation. Political liberalisation in the UAE received a boost with the first elections to the country's legislature in December 2006. In the national programme presented in 2005, the government had promised full direct elections without setting a time frame.
Previously, Al Suwaidi submitted a question to Gargash on the steps taken to prepare an election law.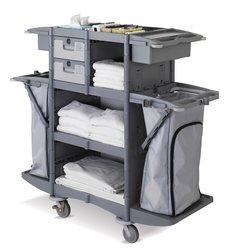 Al Suwaidi said he was not satisfied with the answer and submitted another question to Gargash.
FNC members on many occasions asked for more constitutional changes to empower the council into a real parliament capable of scrutinising the government and enhancing accountability. Dr Sultan Ahmad Abdullah Al Moadhen, a member from Fujairah, called for enacting a law for elections that provides for universal suffrage and increasing the number of FNC members. Dr Abdul Rahim Al Shaheen, a member from Ras Al Khaimah, said President His Highness Shaikh Khalifa Bin Zayed Al Nahyan's political programme provides for more powers to the house, election law and increase in the number of members.
The FNC will debate the strategy of the Emirates Identity Authority, in the presence of Saqr Gobash Saeed Gobash, Minister of Labour and member of the board of directors of the authority.
The government has indicated that elections and ensuing constitutional changes represent only the initial step in a gradual process of broadening political participation. The elections, however, presented only a small step in terms of political development as only about 6,600 Emiratis were able to cast their votes and half of the 40 seats in the FNC were filled through direct election, while the rest were filled by nomination by Their Highnesses the Members of the Supreme Council and Rulers of the Emirates. Shaikh Hamdan Bin Mubarak Al Nahyan, Minister of Public Works, will be quizzed on the Zayed Housing Programme, while Mohammad Bin Dha'en Al Hameli, Minister of Energy, will answer a question on prices of petrol.