Visionaire leaves an indelible mark on independent publishing this year, celebrating its 25th anniversary with a totally radical issue. Visionaire 65 FREE and its corresponding public installation presented in partnership with Stella Artois, mark the second iteration of a three-part partnership. LA marks Part 2 with a brand new set of 12 Art Prints given away at an out-of-this-world installation produced by Bureau Betak at the sprawling CAA headquarters. FREE is an opportunity for artists to leave their mark in this world by offering beautifully printed contemporary artworks worthy of framing and hanging in your home to the public.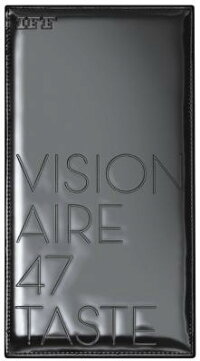 The issue of Visionaire FREE and the corresponding FREE Public Installations are presented in partnership with Stella Artois. For the first time, this rare and expensive limited-edition collectible has produced a FREE issue.
In December 2015, Visionaire mounted a massive installation on the beach in Miami during Art Basel, giving away thousands of art prints to the public. We are passionate about powerful images and celebrate the artists who make us think and see the world differently through their vision.
In the brand's quest to inspire others to leave their mark as part of the "Be Legacy" campaign, Stella Artois is proud to support these world-renowned artists and allow LA art lovers to take home their highly-coveted prints for FREE. Its 65th issue titled FREE will be given away for FREE via a public art installation at the CAA headquarters in LA.