12.09.2013
TYCO's Spirit of '76 Century 430 includes the same paint scheme and differs only in its seal.
Not content with its two Alco diesel dressed for bicentennial service, TYCO also made the F-9A available in Spirit of '76.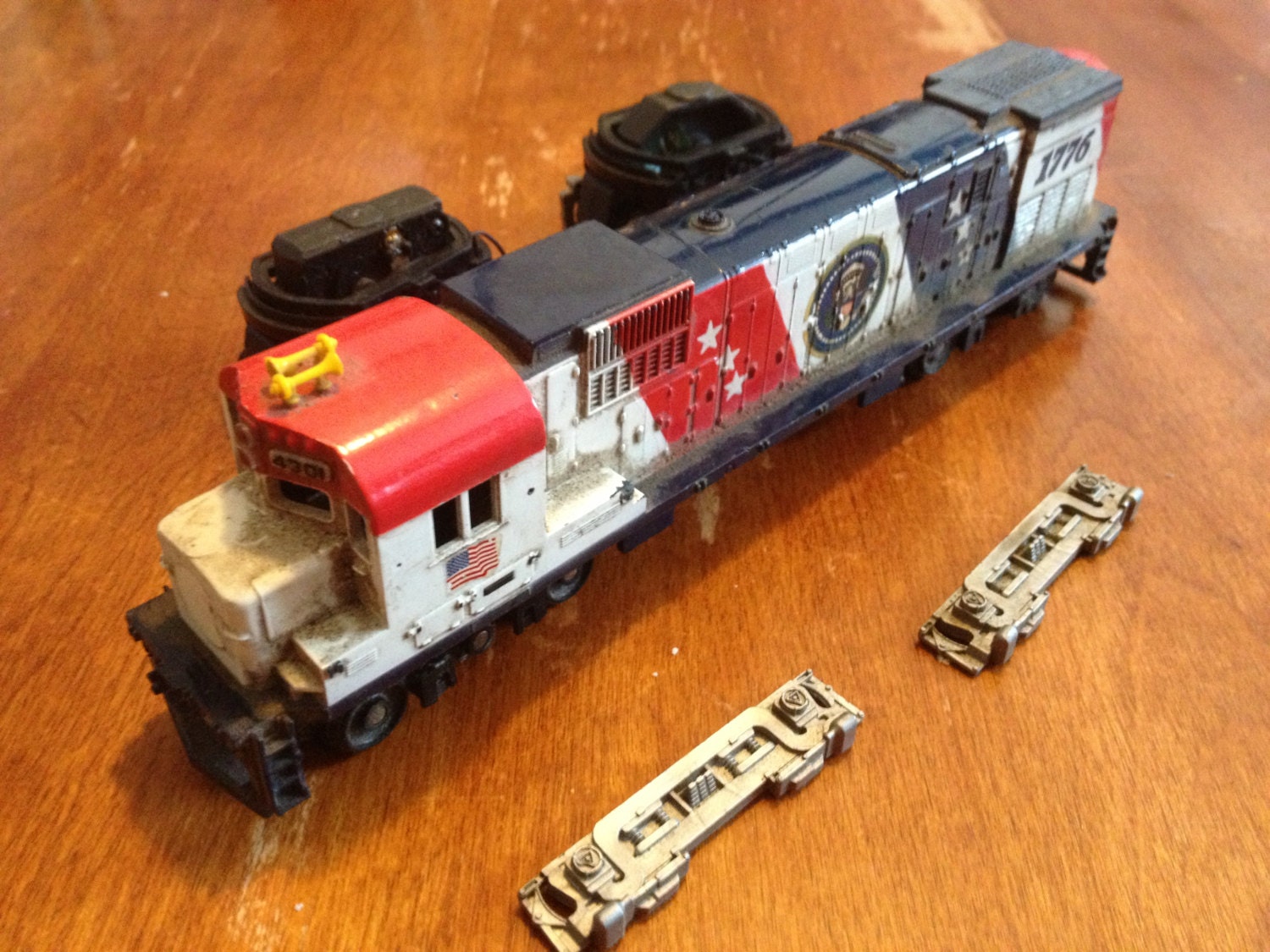 The Spirit of '76 F-9s were available as Twin F-9 Diesels (No.248-35) in the 1975-76 catalog. By 1976, TYCO had three diesel locomotives, a steam engine, passenger cars, freight cars, and a caboose available.