02.11.2014
The first overhead trolley car went into service in 1890 on 93rd Street between Stony Island and South Chicago Avenue. On February 1, 1914, all street railway companies in Chicago were unified under one management and became known as the Chicago Surface Lines. Motor bus service began in Chicago on August 11, 1927 when the first gasoline buses were placed into service on Diversey Avenue. In 1945, the Chicago Surface Lines purchased the "Green Hornet" streetcars, which were called so because of their speed and color.
Trolley bus #9631, built by Marmon-Herrington, is now preserved at the Illinois Railway Museum. In 1990, the CTA purchased its first wheelchair accessible buses from Transportation Manufacturing Corporation. In 2006, the CTA purchased its first diesel-electric hybrid buses from New Flyer of America, Inc.
ChicagoBus.org's buses section contains a brief history of all buses used by the CTA since the 1990s. For more history of surface line operations in Chicago, visit Bill Vandervoort's Chicago Transit & Railfan Web Site. Today, it is maintained by Stanley Garmon, with the help of numerous contributors from Chicago Transit Forum. Earlier this week, the Chicago Transit Authority put into revenue service the first of 100 new sixty-foot articulated buses. On the outside, the buses are aesthetically similar to CTA's existing fleet of New Flyer DE60LF articulated buses with the exception of a restyled front design. Delivery of the new buses is expected to continue into 2013 and will allow CTA's fleet of articulated buses to expand to its largest number in the agency's history. Separately, the CTA is expected to soon award contracts for the purchase of an additional 325 forty-foot clean diesel buses and 100 sixty-foot articulated buses, which will be a mix of hybrid and clean diesel. The new bus purchases are in addition to the agency's plans to perform a "gut rehab" of its expansive fleet of over 1,000 New Flyer D40LF forty-foot buses, which have begun to reach the midpoint of their 12-year service life. The building was completed in 1988, and was operated for years as furnished corporate suites.
The flexible spaces can accommodate social gatherings, study groups, or just relaxing while waiting for guests to arrive. The 24-hour fitness center has cardio and strength-training equipment and views of the skyline to the south.
Loyola University's Water Tower campus, home to its law, business, education and communications schools, is a few blocks north and east of the property. Michigan Avenue's Magnificent Mile shops and The Shops at North Bridge, anchored by Nordstrom, are four short blocks east.
Dining, nightlife west77 residents are surrounded by a dense array of dining and nightlife options to the east in Streeterville, to the north in the Gold Coast and in every direction in River North.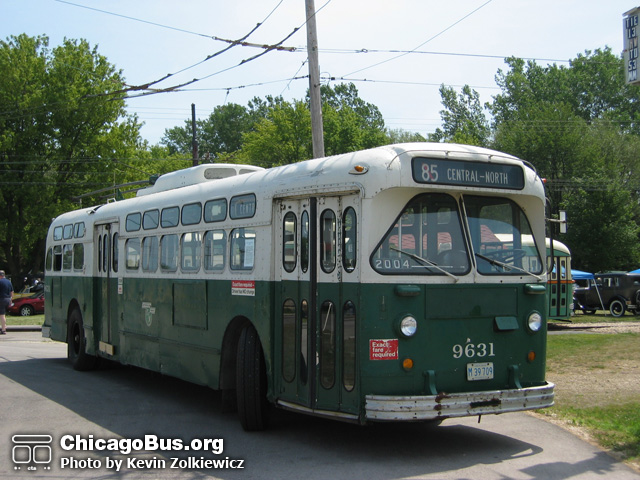 Residents who look south in the evening will see the bright lights and touristy atmosphere at the heart of River North. A variety of CTA bus routes traverse State St, LaSalle St and Chicago Ave within a few blocks of west77.
Rentals are typically available in a number of nearby condo buildings, sometimes at lower rents than in the managed apartment buildings, but typically with fewer amenities. If you've lived at or visited west77, and are not a real estate agent, add your thoughts in a comment.
In order to get around Chicago, you will need to learn about the CTA trains and buses, Metra trains, Pace buses, cabs, shuttle services, limousines and the rest.
The Chicago Transit Authority includes buses, subway trains, surface trains and the famous elevated trains (The "L"). Chicago's taxis , despite a recent increase in fares, are more reasonable than those of many other major US cities.
The Chicago Transit Authority this morning unveiled the "Jeffery Jump" branding for upcoming enhanced bus service along Jeffery Boulevard on Chicago's south side. The service, which will replace the existing #14 Jeffery Express, will feature dedicated bus lanes during rush hour periods between 67th and 83rd Streets. In addition to enhanced bus shelters at several locations, the Jeffery Jump will include two "showcase stations", located at 71st and Jeffery and 100th and Paxton, which will feature larger canopies and curb bump-outs. Buses that serve the route will feature unique Jump branding and will be equipped with on-board Bus Tracker displays. CTA says that the Jump service is branded to communicate the way service allows commuters to "jump" ahead of traffic and get a "jump start" on their commutes. The new Jump service is schedule to debut in November 2012, but the Chicago Tribune reports that some elements such as transit signal prioritization will not be ready until 2013. On October 1, 1947, the Chicago Transit Authority took over all rapid transit and streetcar service in Chicago. The last streetcar to operate was #7213, a "Green Hornet" streetcar, on the Wentworth line.
The New Look buses were more efficient than previous motor buses and nearly all were powered by diesel fuel. These buses were often known as the "Big Bend Bus" because of the bendable accordion-style portion near the center of the bus which allowed the bus to easily make turns.
In 1995, Chicago saw the introduction of the first low floor buses, which eliminate steps at the front of the bus in an effort to make the buses more accessible for wheelchairs and the elderly.
Hybrid buses offer greater fuel efficiency than standard diesel buses and are more environmentally friendly due to reduced emissions. The $80 million purchase, approved by the Chicago Transit Board last May, contains a mix of 67 clean diesel and 33 hybrid diesel-electric buses from manufacture New Flyer of America, Inc.
Primary differences from the existing fleet of articulated buses include a restyled front design and roof fins on the hybrid models.
Late last week, they were moved to CTA's 103rd garage and are currently serving primarily on the #6 Jackson Park Express and #J14 Jeffery Jump. In addition, the hybrid models feature roof fins to better conceal the roof-mounted equipment and provide a more streamlined appearance.
Manufactures New Flyer and Nova Bus are rumored as the front runners for receiving these contracts. It has since transitioned to residential apartments and has undergone an extensive interior and exterior renovation.
The facade recesses from west to east on the north side and from east to west on the south. All-electric kitchens have granite countertops, under-mount sinks, glass tile backsplashes, 42-inch upper cabinets, ample cabinet and counter space and a full appliance package that includes a dishwasher and built-in microwave. Many of the higher-floor units have largely uninterrupted views of the skyline to the south and west. Big-box retail stores abound in the Clybourn Corridor, a mile northwest and a new Target is just over a half-mile north. Zed 451, 25 Degrees, the Clark Street Ale House and Woodhave Bar + Kitchen are a block north on Clark St.
Buses run every five to fifteen minutes during rush hours and every eight to twenty minutes at most other times. You can pay CTA fares with Chicago Card, Chicago Card Plus, Transit Cards, or 30-Day, 7-Day or Visitor Passes, or cash. The buses will also have traffic signal prioritization between 73rd and 84th streets, which will extend or provide early green lights to allow buses to move faster through the corridor.
However, the CTA has since backed off on the "BRT" label for the service, instead saying that it will "test elements of Bus Rapid Transit." CTA is in the process of planning larger scale BRT projects on Western and Ashland Avenues as well as the east-west corridor in the Loop. Although faster than older streetcars, they were unable to handle traffic congestion and were not able to detour at will around blockades.
Rather than a longitudinal seating setup, the CTA has reverted to a more traditional transverse arrangement with nearly all seats facing towards the front of the bus. Rapid transit trains run every five to fifteen minutes during the day and every fifteen to sixty minutes all night.Lines are all specifically color-coded and denoted by route rather than destination. Purchase CTA fare media at more than 600 sales outlets throughout the Chicagoland area and at 144 rail stations. Over the next few years, several additional routes were added and by 1866 horse car service went as far as 39th Street.