23.05.2015
Having been a power plant engineer on the civil engineers side myself in Germany I only can second Bill's advice about the generator outlet. The generator outlet usually is a pipe inside a protecting and insulating pipe not a cable. The step-up transformer, which brings up generator voltage to transmission line voltage, is usually close to the generator hall, as the three isolated generator busses are quite expensive.
Usually each generator has its own step up transformer to step the generated voltage up to the transmission voltage. I like the Marlboro pack as part of what I assume is some of the emissions scrubbing equipment. Fantastic quality of tinplate David, and very nice layout. Almost looks like it came off the assembly line down the street! Nothing is more fairly distributed than common sense: no one thinks he needs more of it than he already has.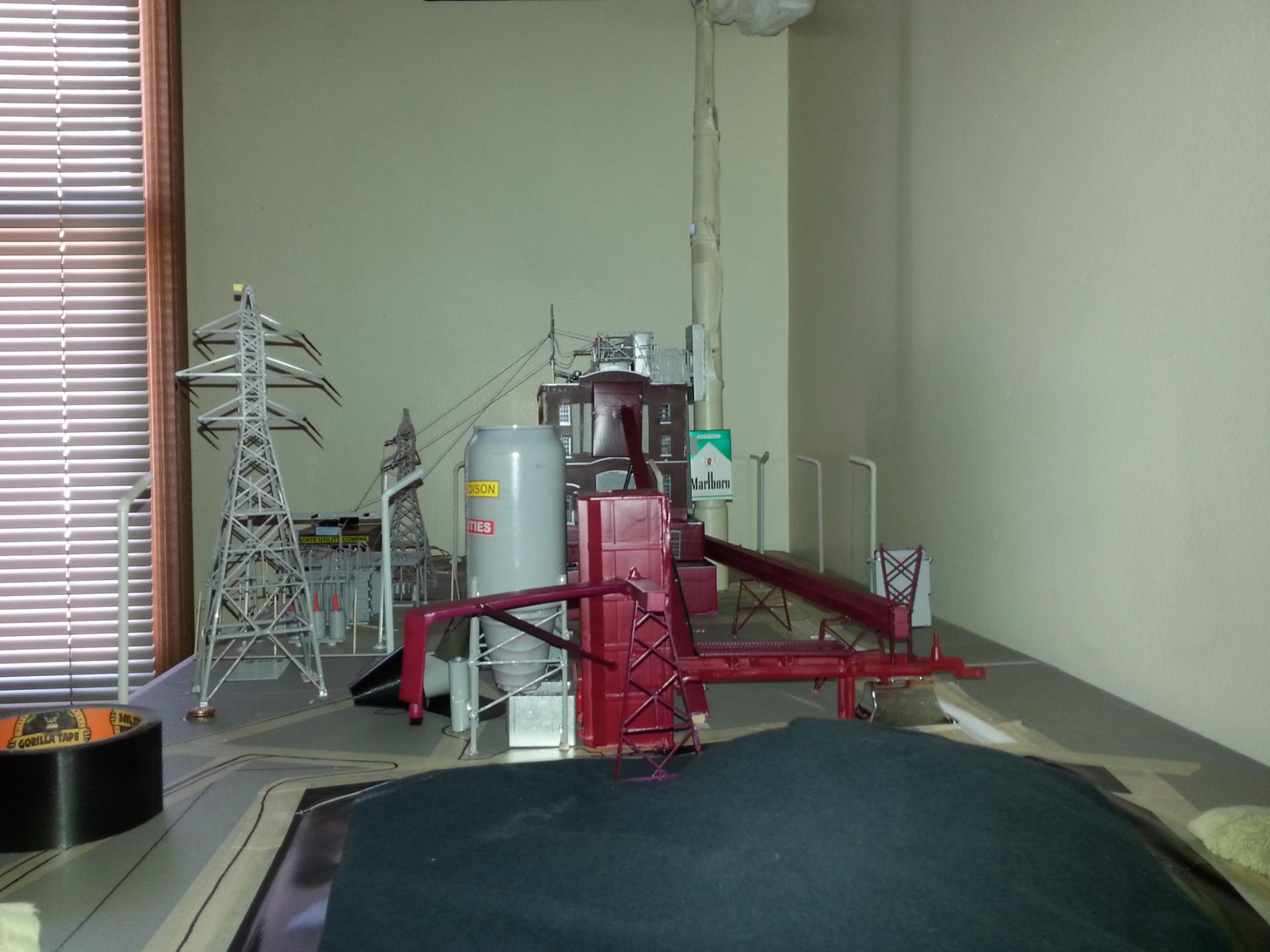 American Flyer made quite a few manual accessories that fit quite nicely with Marx tinplate. Becky, those wonderful creations look fantastic as you appear to have a natural talent for that. Your creative re-purposing of common items is very refreshing in theses days of expensive kits and detail parts.
I was a power plant engineer so from what I saw (both investor owned and municipal) the outlet from the generator either came out the turbine room wall(like your lower building) or ran underground to the switch yard. I don't know it in detail, I just used the computer animation to show the location of the step-up transformer.
In Tinplate Times there was an essay on this philosophy, which also is prevalent in Standard Gauge.
I am still flummoxed to account for that other wonderful creation, the tropical tinplate layout.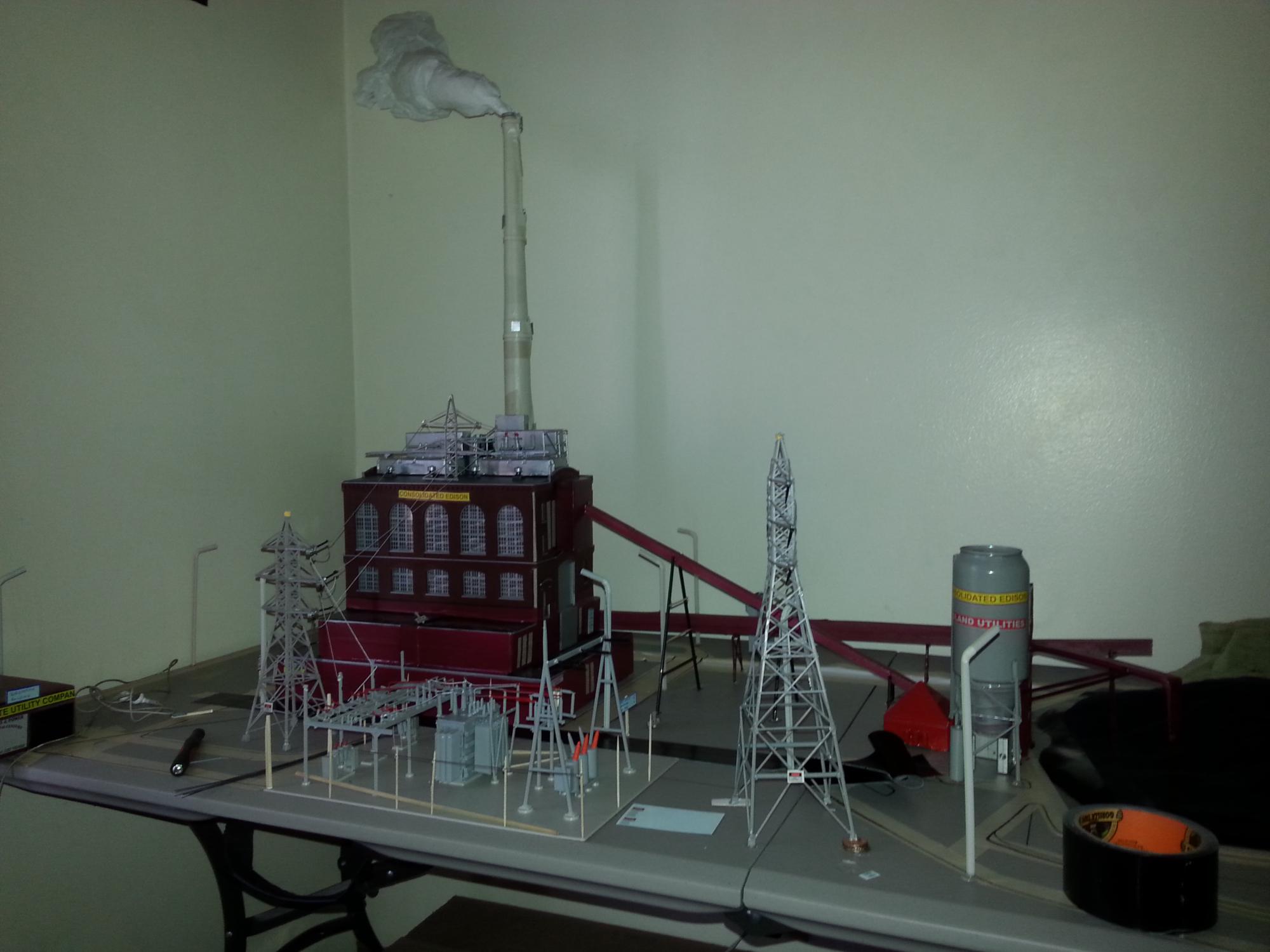 I'd do it if I had the dedicated room for a permanant non movable layout, pick up a second hand pool table, one that can no longer be used for pool, be alot cheaper, as long as the woodwork is in good shape, be a nice starting point for an old school style layout.
But some easy to follow tips might enhance its appearance and make it even more believable. I know of a number of east coast power stations from around 1905 having many small turbines with the equal number of transformers in an adjacent building apex.