29.09.2013
I would go for whatever you can fit in a 36" minimum radius curve in the corners of your room.
18" is plenty of space for a shelf run and you can widen out to 20 or 24 where needed.
Just remember, theres a major difference in how far you can reach and how far you can reach and be able to work comfortably.
If using E-Z track, you can just snap the track pieces together, but need to make sure the rail-joiners are not under the track rail. As the shelves get higher off the floor the depth should become less and less else you won't be able to reach to the back of them.
You can get this foam at your local hardware store or maybe a hobby store as well.The image above is track being placed down on the wood- you may or may not want to choose to use a roadbed.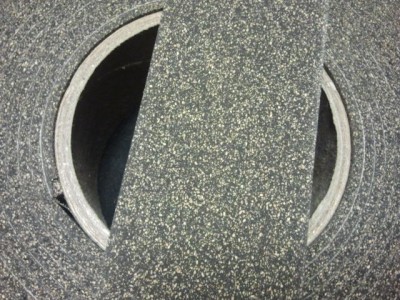 I would like a coal unloading area, something like a freighter at a dock or mining facility.