23.12.2014
This page provides a directory of model railroad suppliers offering detail parts, train decals, custom painting services, and weathering products for model trains and railroad layouts of all scales and gauges. Timberline Scenery - Proudly introduces "Smashed Trees" tree kits, the same quality as original Timberline Pines at a fraction of the cost.
This fantastic wooden trestle will draw attention and make a great addition to your HO scale model railroad layout . On some parts, I used some painted foamed PVC or rock for bases; I should have done that everywhere as the cedar is starting to rot where it touches the ground.
Thanks Todd,I will scrap the giant piece of concrete then and just land them on maybe pavers or whatever.
Devon, frost heave in our neck o' the woods is seldom a problem, though you might have a micro issue on your property that will make a liar out of me. For my trestle (long gone, due to ROW changes), I used a 1 X 6 cedar board, the length of the trestle as its base, then used 2 X cedar, cut to size to support the bases of the bents at various heights, as though they were resting on rock substrate.
Like Todd said, once all the bits are assembled, the structure becomes very strong and ridged. Do it yourself and save over 50%, with sizes from 2" to 11" to fit any scale model railroad layout or diorama.
No footings, and the slab is between an inch to 2 inches think with hardware cloth in it to act as small rebar. I built this for a friend of mine, its just sitting on my living room floor for its builder's photo. See list on top of AVAILABILITY PAGE to see what I currently have IN STOCK (or cast and almost) ready to ship. The trestle just rests on that slab, because things will move a little and I want things to be able to move a little instead of get stressed and break. I understand the desire to over-engineer things so that they won't fail, but a huge monolith for the trestle sounds like overkill to me. I might be over thinking it but I was thinking that the trestle would be prone to move more than the ladder it is connected too. My personal equipment I believe will manage the tight corners fine, little 2-6-0s and 30' scale cars. So I was thinking the pad would sever as a anchor point to land the trestle in that would rigidly anchor the trestle to a big ol' piece of concrete that extends below the frost line. Where the crossing occurs, the lower track will be at ground level with the bottom of the vinyl on the ground and crushed rock brought up to the top of the Vinyl.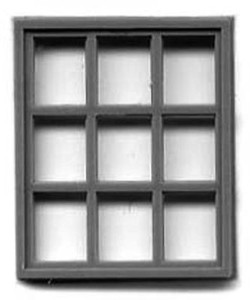 The only exception to this rule will be my Wye track that has a little short section of curve that might be below the 4' radius but only for few inches. The sunk those cardboard tubes below frost line and then framed up a slab and made one poor that served as a base to start the brick wall. Is 10" of clearance going to be enough to allow others to play? No giants will be able to run but any smaller equipment should make it with the corners and clearance, right? But I figured at the end of the day the slab would serve to land the bents and I could epoxy them to the slab and also use the slab as a starting point for the trestle.But I also have no desire to reinvent the wheel.
My thoughts would be to dig two holes with a post hole digger down 30" (that's supposedly frost line though I have never seen it that deep and I do excavating work for a living) and pour two concrete pillars to ground level with some bent over rebar sticking up about an inch or so.