24.03.2014
Since 1982, the Bombardier LRC (Light, Rapid, Comfortable) has dominated VIA Rail Canada services in the Ontario-Quebec Corridor. The OP seems to be still undecided, whether to stay with HO scale, or to switch to N scale. The choice of supplies is still somewhat limited, especially when you want to enjoy steam on your layout. I would answer that question first if I were you, so that we can focus in on your space and help you design your layout. Of all of this the only part that is NOT negotiable in terms of relocation is my bicycle storage. In front of that near the material storage and next to the bicycle storage area, is the area i use as a large work space. I would love to relocate the metal and building materials stored in this room to somewhere else. You can get a very nice HO layout in an 8X10 or 12 space if you put shelves on the walls instead of an island in the middle of the room. I used to live in a very small house and built a 15" R layout HO knowing I would be restricted to small locos and short cars. The inner loop is 18", and should I switch that train onto the inner loop, disaster awaits.
After bravely rescuing two of her railway friends, Sir Topham Hatt rewarded Emily with a brand new pair of coaches.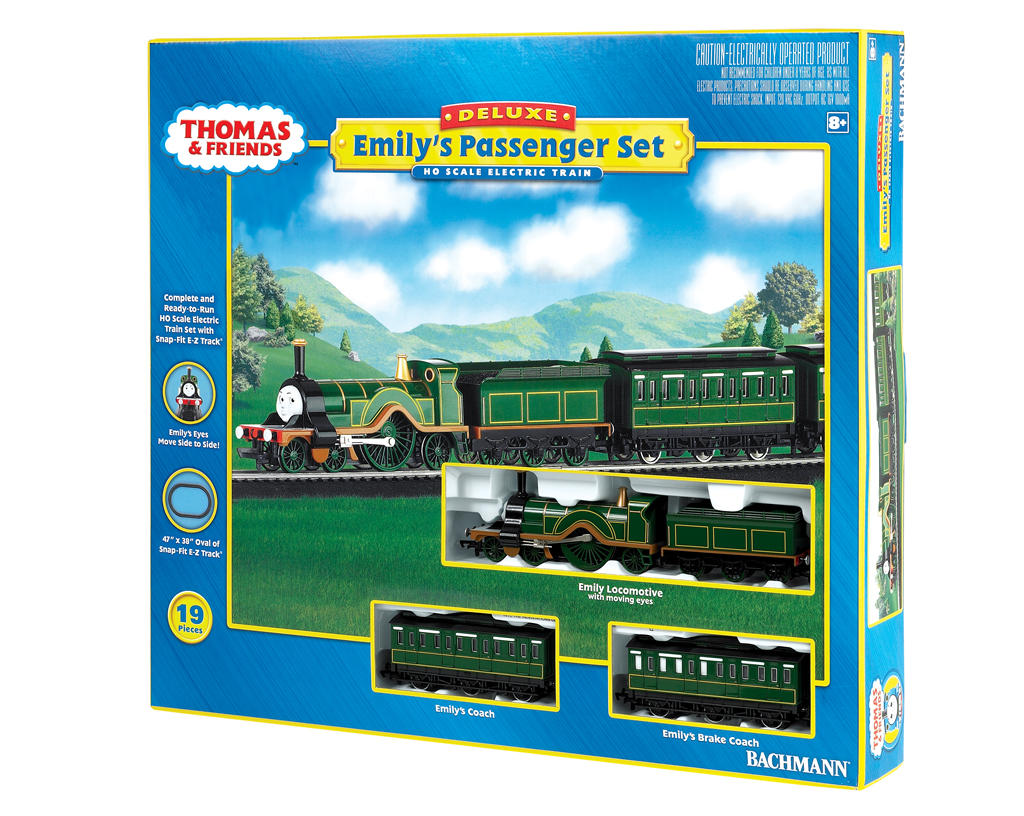 There are the ubiquitous Big Boys, Challengers and other Articulateds, but the choice of smaller steamers is limited. There are sound locos available, but don´t expect too much out of those tiny speakers.
If you leaf through this forum, you´ll see a selection of beautifully crafted, atmospheric layouts.
3 bikes hang from hooks with the tools and other gear on a shelf unit or the floor under where the bikes hang from. I have lumber, paneling, metal and insulation materials organized and stacked on the floor or leaning against the wall.
Before you recommend anything I do have a detached, single car garage and could store some of the materials in the rafters. Older timeframes generally meant shorter cars and engines, and they work on sharper curves without issues. I will use 18" for a minimum on a spur in a heartbeat, because I like sharp curves on industrial trackage.
I am asking because as I am new to this hobby I am trying to figure out the amount of space I have in my home for a layout. If you are forced to restrict your curves to 18" radius or, perhaps, even tighter, then why not give yourself more options for a layout and for choices of locos, etc.
Now you can ride along with Emily as she proudly displays her splendid passenger cars to all of Sodor.
Bachmann has just released a nice 2-10-2, which might even entice me to start modeling US prototype one day.
In HO you will find it nearly impossible to find a good trackplan with lots of operating possibilities. It has retained its biggest advantage - size, and it has also kept its biggest drawback - size.
I think I have just enough space to find for all of it in my shop on the other side of the basement. If I was modeling Civil War to turn of the 20th Century, 18" would be generous for mainline curves.
The other side of the basement, in the same room as my shop is also where the utility infrastructure is located so no room at all for a train layout or for working on large projects. Later on I may be able to move things around that take up space in the rest of this room of the basement.