22.02.2015
The method that I have used to secure the upper valance is working really well and I completed this section in under two hours (ceiling, upper valance & fascia).
I've had to brace the rear behind the valance to hold the shape of the curve, as it wanted to bow out.
All that is left is to finish the remain structures and scenery, then install the last of the fascia & valance. The next stage is the staging area, which sits opposite the L&T Branch on the back wall of the shed. This will allow ops to take place in this area while I work on the major portion of the layout. Thanks for the comments,, the ceiling is only 600mm (2') wide so it's not spanning a great distance.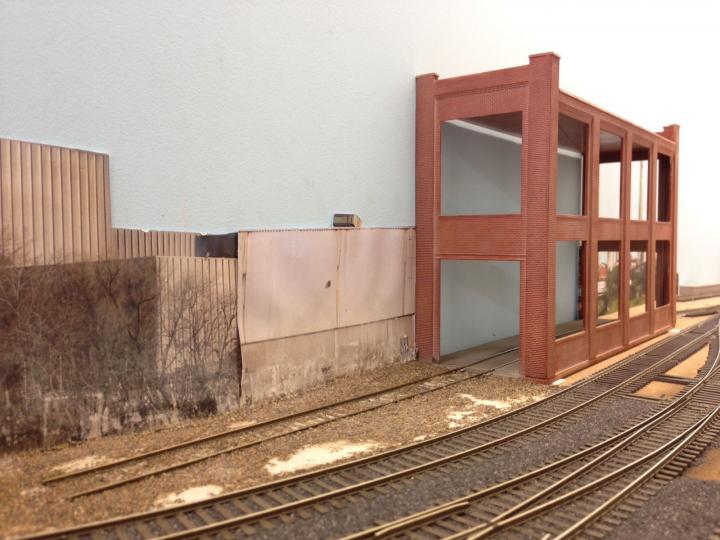 Still have some issues with sorting out the perfect location for the lighting, some section are getting shadows cast from valance bracing which I'll fix before painting begins. One other problem that was tackled yesterday was the existing duck under, for awhile now it has been bugging me the way I originally designed it. This improvement has made a huge difference to this area of the layout, and as a added bonus given me some more area for switching & storage. Photos by user 'listentoreason', with default photo number, size, and sorting options (can change).
Better way to display more photos from your contacts - you must be logged in for this to work.
Flickr requires that I inform you that Flickr Hive Mind uses the Flickr API, but is neither endorsed nor certified by them.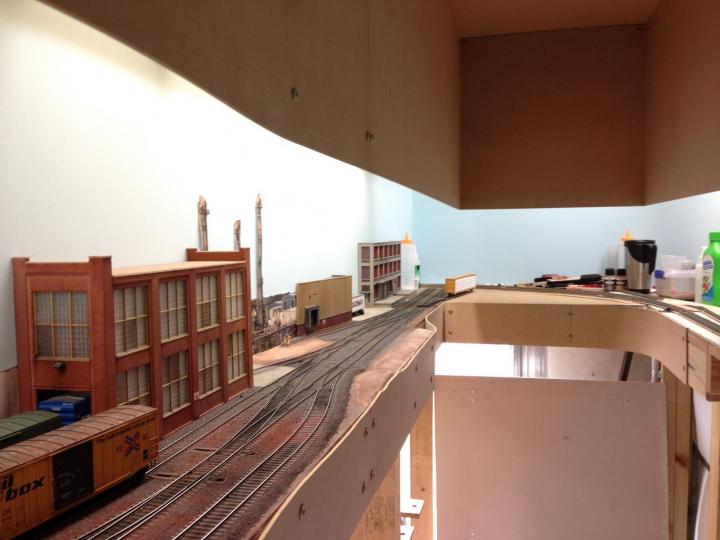 If you find your login does not work, perhaps your browser has disabled the cookies that I use to track your session. Any revenue generated through advertisement on this site is used only to cover the cost of keeping the site online, beyond that Fiveprime donates to charitable organizations (also, there are no ads on User pages). To also remove yourself from searches for specific user names, you will need to set your Flickr profile to be hidden from searches.
Flickr Hive Mind is currently consuming about 13.6 terabytes of network bandwidth per year (not including the photos themselves)!