14.05.2016
The short answer is to make something different, (if I can.) The longer answer is that the mainline is two loops, one inside the other and crossing from one to the other on a narrow lift out bridge. What I've decided to do is to shorten the distance through the three frogs at the entrance of the crossing by useing #6 points for the first frog then #12 points for the next two parallel frogs on one side of the lift out bridge.
Merging into the gauntlet trackage for the bridge should not only help but look great also.
This easily could have been done differently, we just wanted to show the use of gauntlet track.
Addressing only the question of point strength, I file the railhead away on the rail that extends out to the point of the frog, so there's solid metal from top to base.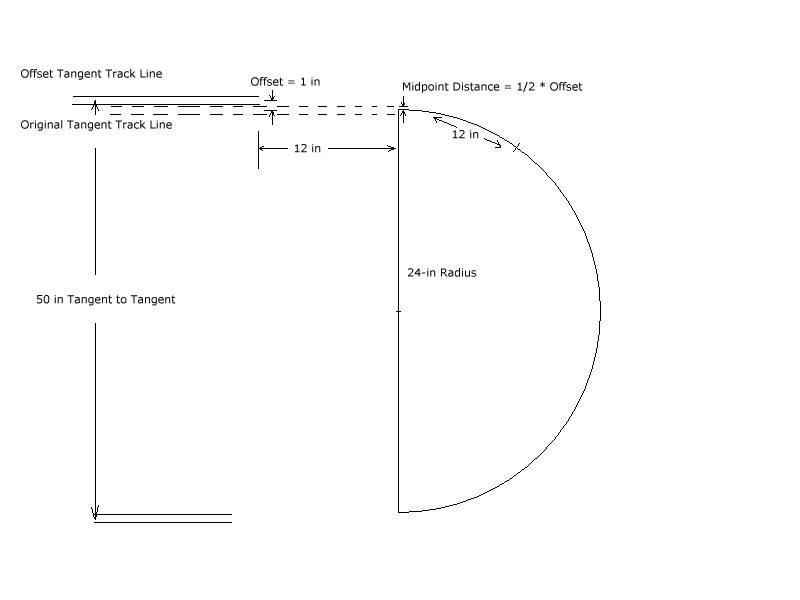 What this means is the angle (4 degrees) of the converging tracks is at 1 inch for every 12 inches of track length. I have tried using a 14 degree crossing with three frogs on one side of the bridge and the last frog on the other but with the diverging lines on that wide an angle, they can't stay as a gauntlet on the bridge. This allows me to have all the complex track work on the solid bridge approaches and only the parallel, gauntlet track on the bridge itself.
I had understood (perhaps incorrectly) that something like a 4-degree crossing would typically be too shallow for a fixed frog on the prototype, at least on main tracks. I am concerned that the frog point will be so narrow as to be weak and may have to be filled in with solder to hold the rails.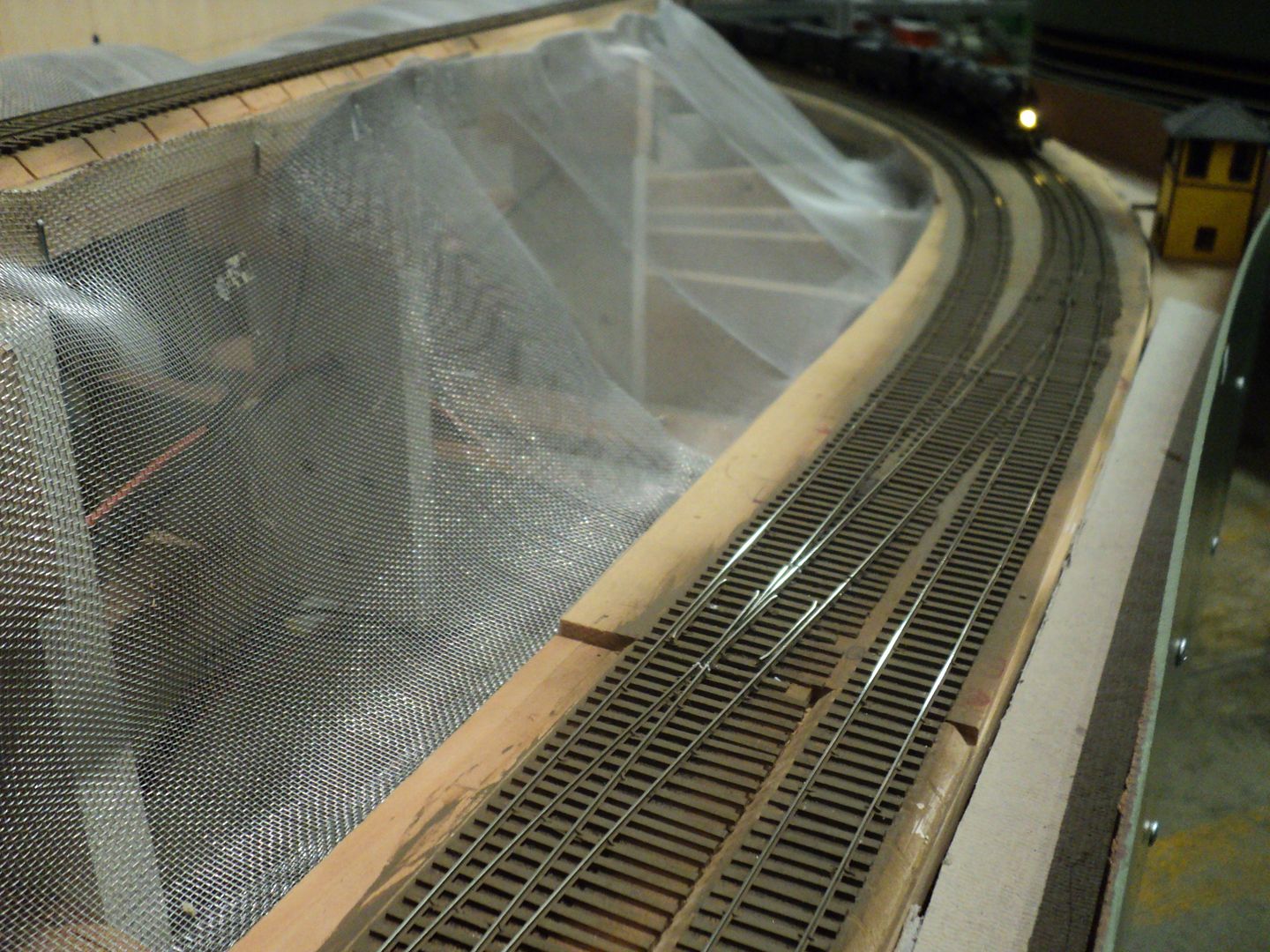 The gauntlet track buried within the plastered road is no more than just extremely loooong point rails. I downloaded a schematic of a #12 turnout that I can use to build the frogs, but have never seen either such a turnout or anything less than a 14 degree crossing. If you have ever built a #12 turnout please let me know about your experience and wish me luck.