18.07.2015
One of my favorite engines, an Atlas model, heads back to the yard after working a nearby industry..
It all started when we ran the first Santa Special at Brighouse and Halifax Model Engineers. It also meant I supplied Brian with some interesting measurements, 9.97561mm instead of 10mm. Brian complained about the amount of cast iron dust from the 12 wheels, mind you nothing is small on Victoria. Youtube Brian complained about the number of different settings on the phase converter, but he got it to work eventually.
BHME's May 2009 opening day was a little wet and quiet, so Simon and I took advantage of this to press on with the cab and roof which were temporarily bolted onto the chassis. When the louvered bonnet panels arrived we decided to fit the sides as in one sheet rather than the 4 separate panels. Then you guessed it - the centre line showed the bonnet was too far over to the other side!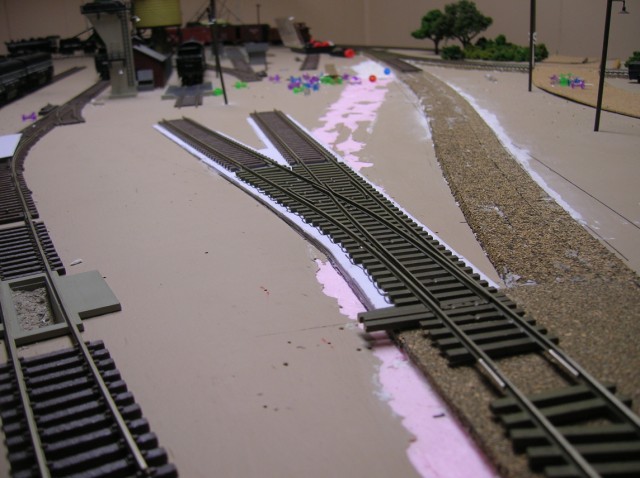 The painter (Ray) requested that the panels be removed for priming and then replaced for the top coat. In my view diesels need to be bright and I suggested the 'Huddersfield Corporation' trolley bus colour scheme of red and cream. Trains magazine covers the broad spectrum of railroading with authoritative content, dazzling photography, and a mix of content designed to appeal to everyone from the casual enthusiast to the seasoned professional railroader.
Trains offers something for everyone who has a spark for railroading: Railroad news, insight, and commentary on today's freight railroads, passenger service, transit, locomotives, technology, preservation, fan opportunities, and more. Railfan photographer William Beecher gives an inside look at his camera lens of choice, the Sigma APO 70-200mm F2.8 EX DG OS HSM.
Have you seen pics of the Mojave Sub built in route from Trainz 12? That route is pretty impressive.
Speaking of waiting, here's an east bound coal train with foreign road power waiting its turn to tackle the single track main up to Sand Patch yard. An end to the limited-production and other crap that makes models harder to get and more expensive.
We bought fairly cheaply a 6KVA 220 volt twin cylinder diesel which Brian completely stripped and serviced. With some insulating tape holding the bonnet together we ventured out into the rain to pull the last train of the day. I thought the best way of testing it out was to send him some 3D drawings of name and makers' plates so that they could be CNC'd out of brass.
You'll also see images and read stories from railroading's glorious past, and explore the bright future of railroading. You know it does you have seen the screen shots I have posted as well as ones posted from users that have lessor systems who also don;t have the issues you speak of.