25.02.2015
Paul Lunn is noted for his model railway plan books, inspirational layout designs and 3D sketches.
Neil A Ripley is the designer behind the award winning layouts Walker Marine, Carlton Metals and Hospital Gates. Ken Gibbons is a prolific designer and builder of layouts in 4mm scale and is best known for his small space British Rail 'Blue Era' schemes.
Jack Burnard models in Gauge 1 and O Gauge and is well known as the designer of larger scale classics as Ravensbeck, Runswick Bay and Houghton Colliery. Steve Flint has been an active modeller for over 40 years and currently works as editor and photographer of RAILWAY MODELLER, the UK market leading model railway magazine.
The world of Railway Modelling is changing rapidly, exciting new models are being released month by month, and there has never been a better time to get involved in the hobby. Richard Bardsley has a huge experience in Planning, Designing and Making Railway Layouts in Small Spaces. Richard is a great advocate for N gauge, and as a result N gets a good amount of coverage in the book, which makes a refreshing change.
The book is definitely aimed at the beginner, to whom it is highly recommended by this reviewer.
I particularly appreciate that the book is available in Kindle format, and even on basic Kindle devices the pictures are very clear and helpful.
Richard Bardsley has written over fifty articles in the model railway press, many of which have dealt with designing and planning small-space layouts. If you want to build a model railway but feel constricted and frustrated because you only have a very limited amount of space available, then this is the book for you. Here he proposes a selection of contrasting designs as a means of representing the mainstream British Railway scene which make use of many of the recent state-of-the-art model releases. He has compiled this book and has contributed much of the photography and finished graphic artwork. Knowing exactly where to start is the key to achieving your goals and getting long-lasting enjoyment. The scenes can be your dream locations or a place that you remember from the past purhaps when train spoting or just traveling around.
He is an experienced small-layout builder in both N and OO gauge, and in this book he shares some of his extensive experience. The advice given while thorough is confined to the basic principles of planning design and construction, and there is a fair bit of basic design theory. For over twelve years Richard has been the editor of the bimonthly N Gauge Society Journal, as well as being a member of the Society's management committee.
The author demonstrates that a railway modeller need never be 'stuck for space', and shows the reader how to design and construct a rewarding layout in even the smallest of spaces.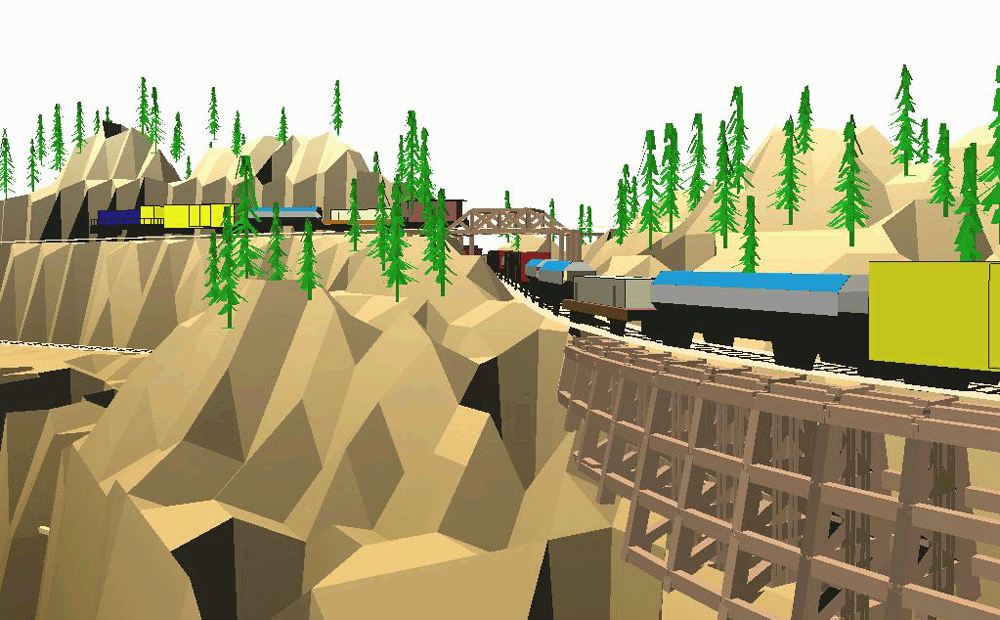 He presents a selection of his ideas based on industrial, dockland and light railway themes, with each one supported by a superb watercolour illustration of how the final layout might appear. The advanced modeller will find little that is new, and I'd direct him towards the more sophisticated works by Iain Rice and Paul A Lunn, or the excellent Model Railway Planning and Design Handbook.
He demonstrates and promotes N gauge model railways at shows and also designs and produces his own N gauge wagons kits.
He emphasizes that once you have found a home for your layout, be it in a garden shed, a spare room, a bookcase or even the top of an ironing board, the same guiding principles apply. Aimed at the newcomer and the accomplished modeller alike, the emphasis is on planning layouts that are easily achievable within the constraints of modern busy lifestyles and the ever present hurdles of space, time and money. These are all fully explained in a very practical way and include the basic layout shapes, the importance of scale, standard and narrow gauges, fiddle yards, train length, curves and turnouts as well as track design elements such as head shunts, kickback sidings and run-round loops. The book also includes a varied selection of ready to use plans from small portable layouts through to larger permanent schemes for spare rooms, garages and attics. All skill levels are embraced too, with plans suitable for sectional track, flexible track or that which has to be handbuilt.