25.09.2015
Your browser does not support inline frames or is currently configured not to display inline frames.
Boys' Grammar School website by Ian 'Rusty' Fearnside, one time metalwork master at the school, who, sadly, has also passed away. The highs and lows of a day's spotting on May 23rd 1959 when I 'copped' my last 'Streak' and ended up being thrown out of the 'Plant' on the same day. Established in 1851, the Plant works was one of the town's major employers and it is estimated that over 40,000 steam locomotives were overhauled and repaired there. Julie's photos of Doncaster's famous 'Plant' are true classics of a bygone age and I am delighted to post them on the World Wide Web.
The train was named 'The Silver Jubilee' to commemorate the Silver Jubilee of King George V's reign in 1935. Click on image (below) to see the full size illustration of the Beaver Tail Observation Car.
In that year the LNER decided to mark the coronation of King George V1 with the introduction of the 'Coronation' express - a high speed train service between London Kings Cross and Edinburgh, taking just six hours for the 393¾ mile journey. Sure enough, when my own aberration came, instead of growing into a confident, swell-looking dude, I turned into a walking oil slick.
It was the last 'streak' I needed to cop for a full house, so if anyone had asked me to choose between copping Golden Plover or getting up close and personal with Sonia Barker, then Golden Plover would've won hands down every time. Whatever the reason, it was a close call, and probably the only time I've been chased into a shed, not out of it - a split second later, though, and his hound would have ripped the backside out of my pants. Established in 1851, the Locomotive Workshops built locomotives for both the Great Northern Railway and London & North Eastern Railway.
At the time, Gresley was the Chief Mechanical Engineer (CME) of the LNER 1923-1941, who set about the design of a new Pacific Class A4. Clearly Don's artwork is a labour of love; the very best on the web - a visit is highly to his website recommended. Worked by the famous Class A4 Pacifics, the 'Coronation' was made up of a eight coaches comprised of articulated stock in lightweight fixed formation carriage sets with all open seating, Art-Deco styling and including a distinctive 'beaver tail' streamlined observation car at the rear.
My over-productive sebaceous glands produced enough oil to bring down the world price of crude. He moved to Doncaster, presumably to work at the Plant as a locomotive painter around 1902 -1904.
Over the years, the works expanded rapidly reaching some 200 acres by the start of the 20th Century and employing more than 4,500 men. This was essentially a development of his earlier Class A3 4-6-2 with boiler pressure raised to 250psi.
The locomotive alongside is Class A3 4-6-2 No 60078 Night Hawk, yet another product of the famous Plant works. In fact, a lot of bright youngsters lost their chance early on in life, since most were written off as academic failures and finished up as factory fodder.
Not only was Golden Plover a prized cop, I managed to 'cab' her, then I photographed her - and, if someone had given me a mop and bucket I would have cheerfully swabbed her from buffer to buffer. However, the most startling aspect of the new engine was its sleek, streamlined casing and a Bugatti-inspired wedge-shaped front end along with a valance covering the driving wheels.
The train formation appeared in a pleasing two-tone blue livery, with a lighter Cambridge blue used on the upper panel and for the lower body the now familiar Garter blue - which later became the standard livery of the new LNER Class A4 Pacifics. I remember the first day at Secondary School turned me into many things - 'unhinged' and 'certifiable' chief among them. Ironically, my dad met my mum on the tennis courts at Eden Grove, which was opened in 1914 to cater for The Plant's sports needs.
In this historical photo from Julie's collection, the first of the class, No 2509 Silver Link (the loco entered traffic on 7th September 1935) is fresh from the Paint Shop, and sporting a silver-grey livery, which was also carried along the full length of the train. Numbered 637, the doyen of the class is carrying a somewhat inelegant splasher-shaped nameplate on the running plate, which is not how most enthusiasts remember it.
When the Second World War broke out, the vehicles were put into store and both observation cars saw only occasional use on charter trains, including No E1729E seen here at the rear of this unidentified special at Buxton Midland on 25th September 1955. Okay, I shouldn't have been there - and I guess he was only trying to scare me, but there is an unreasonable disparity between a broken stick of rhubarb and the man yelling 'Kill!' to his dog. In this photo Samuel Toulson Walker is standing in the centre of the group hands on hips again! Numbered 4771 by the LNER, the locomotive was renumbered 800 in November 1946, and 60800 by British Railways in February 1949 - and, of course, the curved 'Green Arrow' nameplate was substituted by a straight one (inset) which the loco carried on both sides of the smokebox. A year later and the observation cars were transferred to the West Highland Line, where a decision was taken to rebuild their original observation ends with more angled end windows to provide a better view of the magnificent Scottish scenery. Chris writes - 'Great site, David - I visited Scotland in Easter 1964 and your site brings it all back. During our ScR bash we got as far as Aberdeen, and saw lots of A4s on Ferryhill because it was Sunday.
Here a group of railway workers pose for the official photographer in front of the first Peppercorn Class A2 4-6-2 No 525 (named AH Peppercorn in his honour) at Doncaster Works on 31st December 1947. The NRM's Imagination Works project contains a superb photo collection of British Railways digital imagery and a visit to the 'Doncaster Photos' here is highly recommended. In those days I couldn't afford a camera but Mick has been in touch and very kindly sent me this image.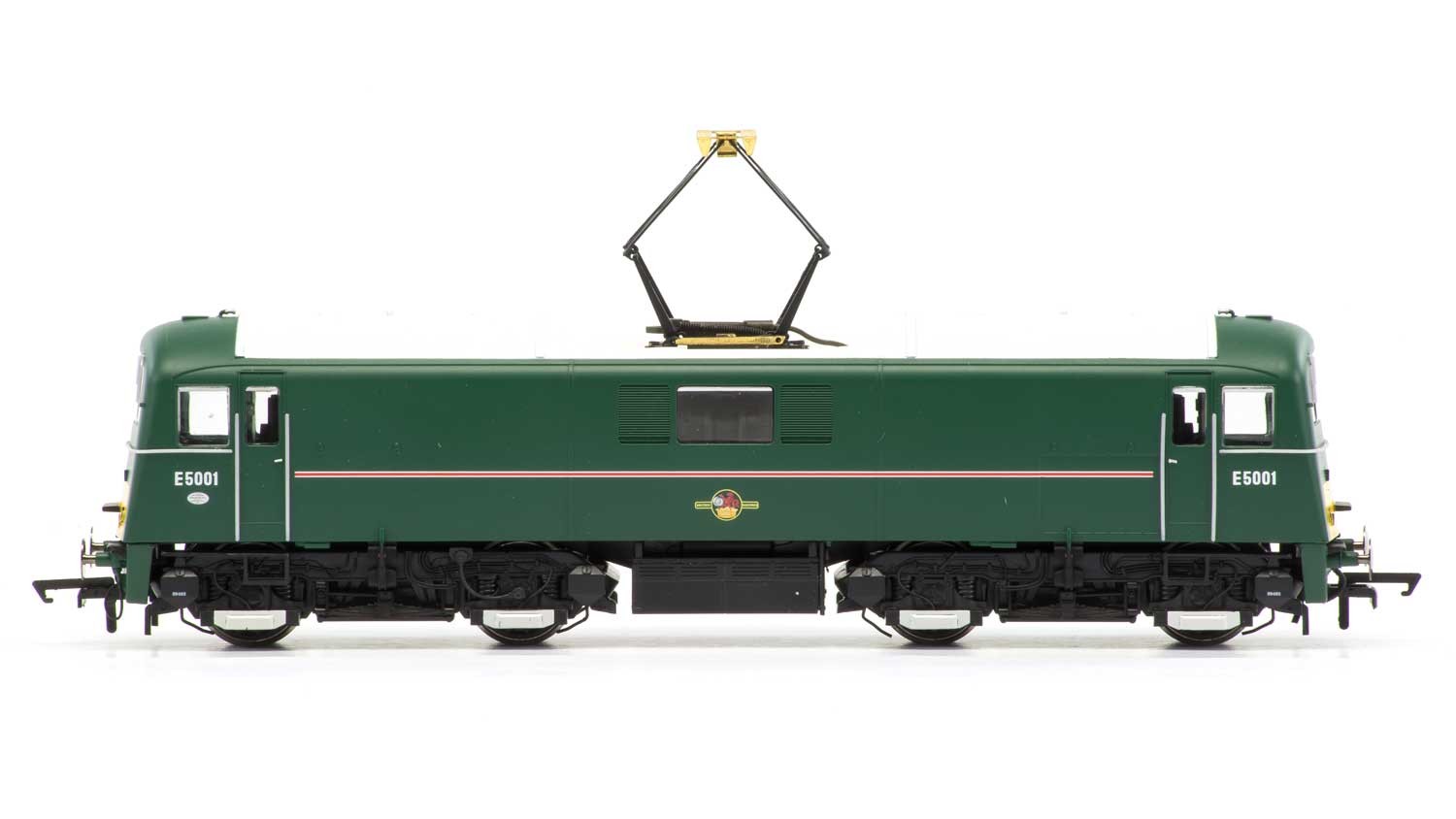 Designed by Sir Nigel Gresley, CME for the Great Northern Railway, later to become CME of the LNER., the first, No 1470, was appropriately named Great Northern after its parent company and No 1471 was named Sir Frederick Banbury, then Chairman of the GNR.
Following Grouping in 1923, one of the first things Gresley did as CME of the LNER was adopt his GNR Pacific design as the standard express passenger locomotive, designating it Class A1 under the LNER locomotive classification system.
This rare shot of No 1471 is almost certainly taken on a running-in turn from Doncaster Works. Click HERE to visit Simon Lathlane's page 73 which includes a superb selection of old LNER glass plate negatives.(Below) Following the success of the first two Gresley A1 Pacifics, the GNR ordered a further ten (Nos 1472-1481) but these did not enter traffic until after Grouping in 1923. The first emerged from the works in February 1923, and as mentioned earlier it was subsequently renumbered 4472 and named Flying Scotsman for display at the British Empire Exhibition in 1924. This is a lovely shot of the last of the batch, No 1481, fresh from the works in September 1923 and without its 'St Simon' nameplates (St Simon was the winner of the 1884 Ascot Gold Cup).
Built under Works Number 1573, No 1481 was renumbered 4481 in 1924, and then No 511 in January 1946, but just four months later it became No 112 and finally in March 1949 No 60112. The loco was allocated initially to Doncaster followed by spells at Grantham and Copley Hill.
Withdrawal came at 34E New England in December 1964, just a little over 40 years after this photo was taken.(Above-Inset-Below) The fitting of smoke-lifting devices were not a priority with the single-chimney Pacifics. However, in 1937 the original chimney of Class A3 2751 Humorist was replaced by a double stove-pipe variety, with miniature deflector plates added on either side in order to direct the air flow above the boiler. But 2751's double chimney and subsequent fitting of a double Kylchap exhaust continued to pose a problem of trailing smoke obscuring the driver's vision and the locomotive acquired the Peppercorn-type of deflector plates (as designed for his new Class A1) which the locomotive retained throughout its career. The Kylchap blastpipe-chimneys were eventually fitted between 1958 and 1959 to all of the remaining A3s plus the fitting of the much-maligned German trough-style smoke deflectors. Fast forward to the early 1960s, the influx of new diesels was gathering pace on the East Coast Main Line and No 60104 Solario became the first casualty. This link takes you to a page showing the full 'Silver Jubilee' train comprised of articulated stock in lightweight fixed formation carriage sets.
His website 'Elegant Steam' includes a series of full-colour illustrations depicting the liveries of British steam locomotives and rolling stock throughout the ages.