04.07.2014
Most of the platforms have simple sheds for cover, but the far platform (used only by Amtrak) has a pergola. They have obviously purchased railcars in three batches, since there are three different varieties. The second model is the SD-100, which is probably the most heavily-used LRT vehicle in North America.
The third model is the most recent, and seems to be the current vehicle of choice for North America. I didn't ride the bus and don't know if the service is decent or not, but I do like the route maps they have at major transit centers.
Taxis in San Diego, much like taxis in DC, appear to lack any rhyme or reason in color scheme. This is the Sprinter train, operated by the same North County agency that operates the Coaster.
FYI, the One America Plaza LRT station you liked was designed by Helmut Jahn as part of the attached office tower project.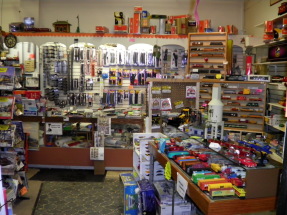 Now if the Sprinter and Trolley can connect via transit station in Santee I'd be one happy camper. And thanks for pointing that out about the new trains, I wouldn't have noticed, but yeah, they look exactly the same in shape to the new Portland MAX's.
And I thought I knew San Diego transit very well, being that I live less than two hours away and visit sometimes.
Of course that's only aesthetics, what matters more is usability such as the wheelchair thing, and on that end the newer ones are better and more advanced.
Neither the service provider nor the domain owner maintain any relationship with the advertisers.
San Diego is the southern terminal of the Pacific Surfliner, Amtrak's busiest route outside of the Northeast corridor. All are produced by Siemens and are relatively common vehicles seen around other cities in North America. It's also used in Edmonton and Calgary, and is the oldest modern (as opposed to pre-war vintage) light rail train operating in North America.
You see this same train (or almost identical models) in Baltimore, Denver, Salt Lake, Pittsburgh, Saint Louis, Portland, Sacramento, Edmonton and Calgary. We have something like this at every Metro station in DC too, but ours are much more geographic and less diagrammatic. In DC we call these Commuter Stores (there are lots of them in Arlington, and a handful elsewhere). Something clean and classic about them lacking in the sleek but overly complex and plastic-looking designs of modern trains. In case of trademark issues please contact the domain owner directly (contact information can be found in whois). They did a good job of making an otherwise normal street station look much more substantial and important.