07.11.2015
Most people might not expect an artistic experience in a gritty urban subway station (other than perhaps encountering a really talented street musician playing in the great acoustics) but thanks to active promotion of public art by the New York MTA, there are plenty of colorful underground delights to see. One of them is this giant fish mosaic at the Delancey Street station (F line) and even though I was surprised by its size and intricacy, I was not surprised to find a mosaic there. Thats about it for now I just keep doing small art shows here and there as well as other states or countries.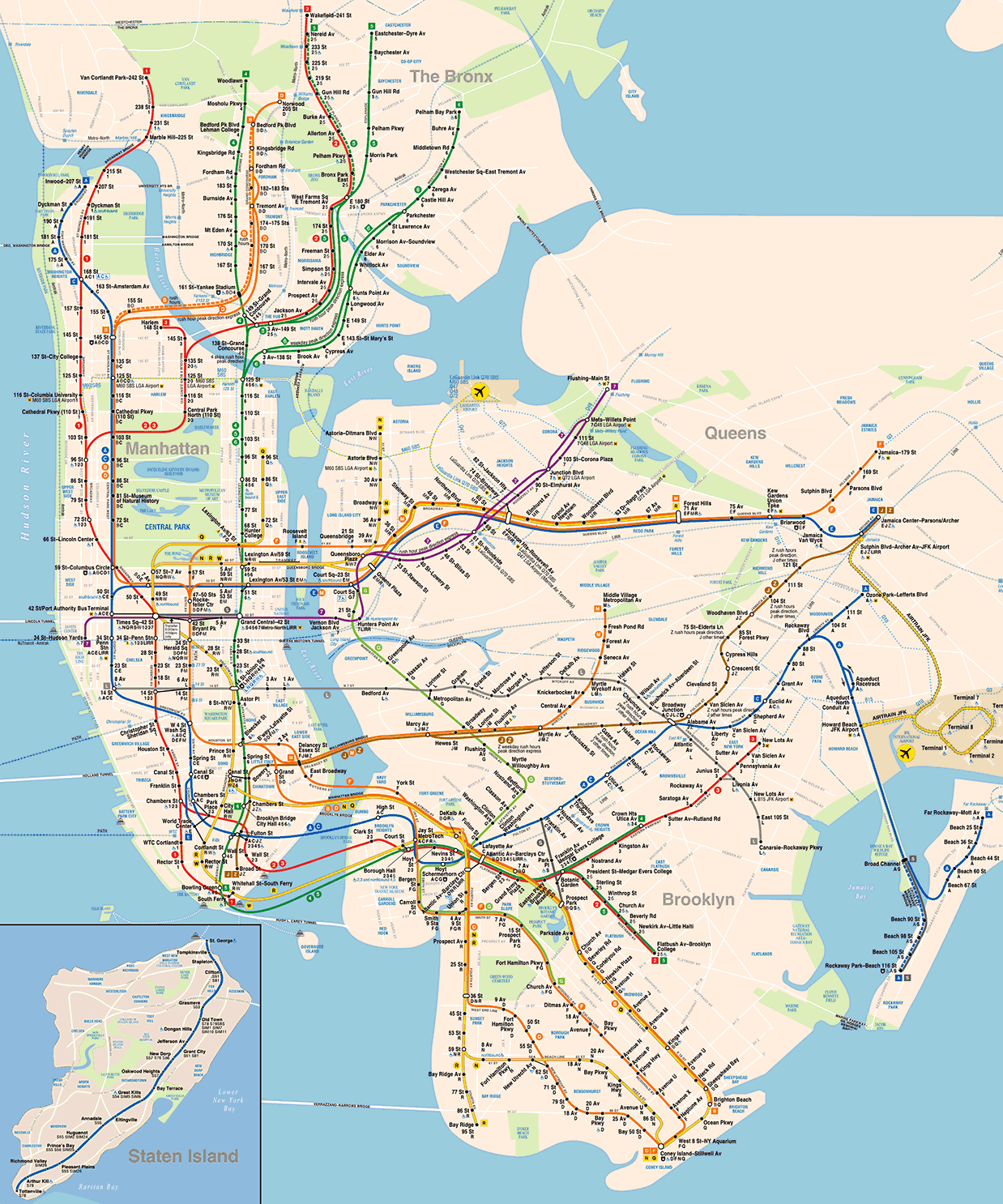 Thanks to her, I knew to look for it when I was in New York doing some work for the Conde Nast Traveler Readers' Choice Awards. It represents the local shad fish that swim upriver in springtime, and also the immigrants who come across oceans to live in this part of Manhattan's Lower East Side and make a new life in America.
My favorite subway art is the statue of 2 little guys holding a long saw, sawing off a column (14th street).
I do mostly CG art and hope to try to submit a piece that will end up on the subway ads for riders to view.