12.04.2016
A woman who allegedly told New York City police she pushed a man onto the subway tracks because she hated Hindus and Muslims has been charged with murder as a hate crime. Menendez was taken into custody this morning after a two-day search, and when detectives were interviewing her she allegedly made the statements implicating herself in Thursday night's subway-platform death. On Thursday night, a woman shoved a man from a subway platform at Queens Boulevard, and the man was crushed beneath an oncoming train. The victim was Sunando Sen, identified by several media outlets as a graphic designer and Indian immigrant who opened a print shop, Amsterdam Copy, on Manhattan's Upper West Side. Witnesses told police they had seen the woman mubling to herself, pacing along the platform. On Friday, New York City Mayor Michael Bloomberg was asked whether the attack might be related to the increase of mentally ill people on the streets following closures of institutions over the past four decades.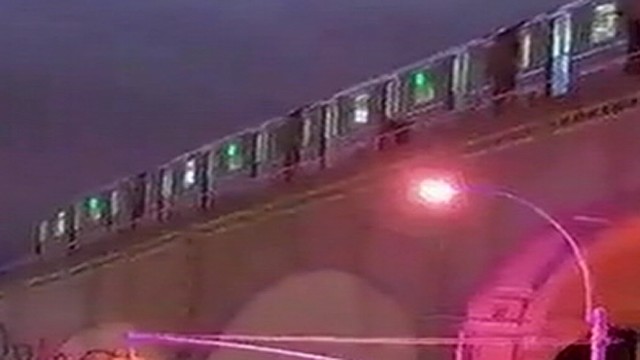 Anti-Islamic ads will begin appearing on 100 New York City buses as well as two subway entrances next week, the Associated Press reported.
The ads are paid for by the American Freedom Defense Initiative run by blogger Pamela Geller. A court order forced the Metropolitan Transportation Authority to run viewpoint ads, but the agency requires a disclaimer saying it doesn't endorse the views, the AP added.
But the MTA said it rejected an ad that uses the quote, "Killing Jews is Worship that draws us close to Allah" because it could lead to violence, the AP reported. Last year, 54 people were killed by trains after falling, jumping, or being pushed onto New York City subway tracks. The unusually deadly year has prompted calls for the Metropolitan Transit Authority to find a solution to keep subway riders safe.
A lot of ideas have been suggested, but so far none could actually save lives without costing the nearly broke MTA hundreds of millions of dollars. The campaign highlights points about Islam ignored by government and media, she told the AP.
3, 58-year-old Ki-Suck Han of Queens was shoved onto the tracks at New York's Times Square subway station.