13.12.2015
I have posted up some photos of some of my own models on one of the forums and when I get myself sorted I will be adding to the photos. I think that you will find that there are quite a few forum members who actually make model kits on here, so stand by for the observations etc. Like you said earlier, I think that there are enough of us on here who make models for us to politely pester the mod's to give us our own section in the forums. THAT is just about the coolest thing I have seen on this forum next to starliner's car being made into a hot wheels type being sold at the stores lately!!
Man, I need to get my hands on a '66 model so I can test out some paint schemes on it, and to plant all over my office at home and at work. I never made any good models but built these as gifts for the Napa guys for all their help finding parts for me. Norcal500, I wouldn't blame Calspec for simply putting up a Youtube clip you don't agree with. I restarted the hobby 8 years ago but had to say goodbye to them when I converted the garage.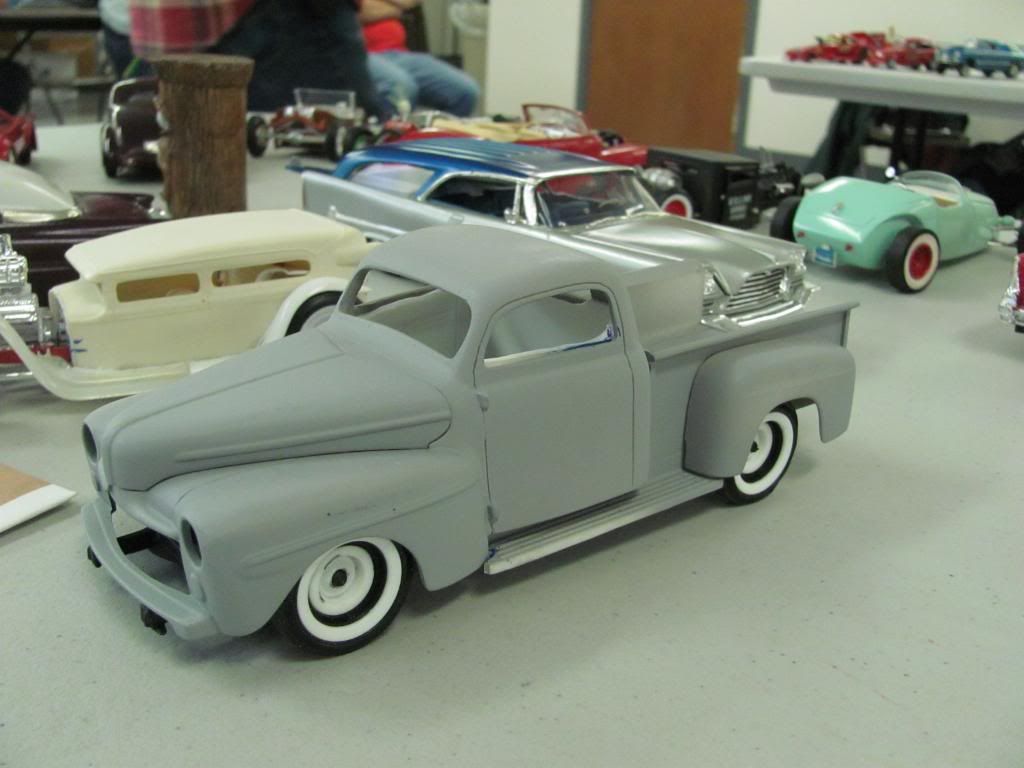 I would gladly upload a load of pics of my models or get them transferred from where-ever they are on here now.
At about the same time, I discovered lighter fluid and fire works, so most of them went up in flames.