26.02.2016
Bachmann did a great job of packing just about every detail and feature possible into this little engine. Install an outside throttle link, like the one on the Russian decapod - lever on the side of the steam dome, rod to cab. Cut off slide valve chests and install aftermarket outside-admission piston valves, retaining Stephenson valve gear. Canadian National #1 DCC Onboard These DCC-installed switchers feature a directional headlight, a five-pole skew-wound motor, diecast chassis, blackened RP25 wheels, and E-Z Mate(R) Mark II couplers. Its great detail, smooth running, and affordable price make it one of the best value switchers on the market. Each locomotive features such separately applied details as grab irons, windshield wipers and handrails.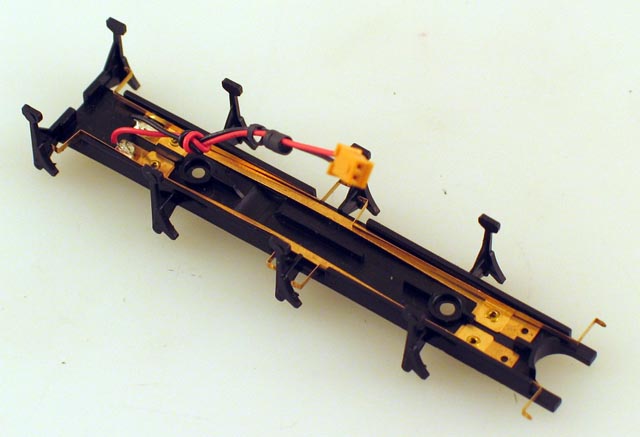 The gearing is silent, and the only noise you hear is the whine from the high-speed motor and the wheels on the track. Although one of the listed features is a flywheel (at least at Walthers), there isn't actually one anywhere in the engine. If you can extend the shaft past the worm a little, there might be enough room for a small NWSL flywheel, but it isn't really needed.
The boiler backhead helps hide the drive mechanism, and the rest of the gearing is in the firebox, making the whole drive hidden completely. The wheels are all metal and look excellent, with blackened nickel rims and RP-25 flanges. There's only enough room in the smokebox for a small N-scale decoder, but if you want sound, the electronics and speaker will have to be in the cab.

The siderods, crossheads, and crosshead guides are all detailed blackened nickel parts. The firebox is part of the diecast metal frame, and except for the gear pins, it looks great with clean, even rivet detail. The front light is in the middle of the boiler, and the rear light is under the cab floorboard. The lettering is also very sharp and contrasts nicely with the black paint, with nearly the same matte finish as the rest of the engine.