02.02.2016
Southern Luzon would still have power outage tonight after being battered by Typhoon "Glenda," according to Energy Secretary Jericho Petilla.
MANILA, Philippines — About 60 to 70 percent of Luzon is experiencing power outage due to the onslaught of Typhoon "Glenda," the Department of Energy (DOE) said Wednesday.
At a televised press briefing on Wednesday afternoon, DOE Secretary Jericho Petilla said the entire Southern Luzon has no electricity at the moment. Meralco earlier announced that around 90 percent of its customers are experiencing power outage brought about by downed poles, lines and outages of the National Grid Corporation of the Philippines' (NGCP) transmission lines. The National Electrification Administration, on the other hand, also reported that 15 electric cooperatives are affected or about 1.5 million households from Northern Samar to Bataan. Petilla advised those in the areas without electricity to bear with the situation, but he assured that the government will restore power immediately.
The energy chief, however, did not give a definite time when the power will be restored since they have yet to fully assess Glenda's damage. He urged those in Southern Luzon to stock up on fuel for generators since power may only return there tomorrow. All four lines of the TTC's rapid transit system were shut down for more than an hour this morning due to a massive communications system failure. Station buildings across the network were closed to prevent overcrowding, leaving thousands on the street in the pouring rain. Note - How come whenever there is a streetcar incident someone goes on and on about how we shouldn't use streetcars and should replace them with subways, but then they always conveniently forget that all forms of transit are subject to potential issues? And while Toronto needs more subways, more light rail, more streetcars, more commuter rail and more buses it also needs more behind-the-scenes infrastructure to try and make everything work in what is a very complicated system of moving parts. I don't profess to be a communications expert but doesn't it seem odd that a subterranean network would rely on a radio system to talk to one another?
Makes you wonder what type of disaster will get the TTC and the city's head out of the sand, not to mention the province and the feds. Toronto need a brand new public transportation carrier to replace this sluggish and underdeveloped TTC. The Police Was to help Manage the Crowds and The Radio Comm used in the subway is the same Used for the The Buses and Systemwide. At least you all had a valid excuse today for being late as opposed to every other day when you stroll in 10-20 mins late. It's funny how people overreact these days like it's the end of the world, the sky is falling the sky is falling!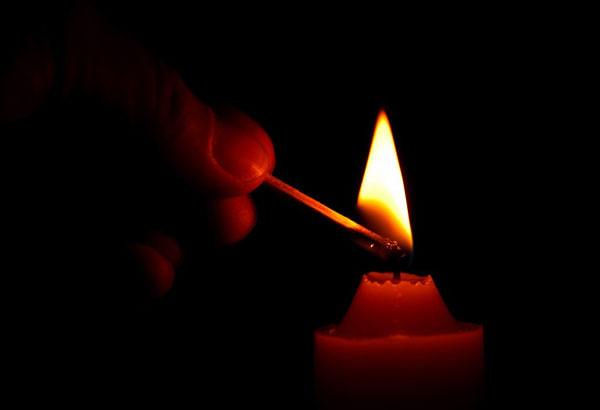 Delays happen and fellow riders need to accept that all transit systems are susceptible to this. I think the real reason why the TTC was down was because the Ninja Turtles were fighting crime in the tunnels.
Stupid all those things (internet, radios, etc.) don't work independently from each other but from only one source. Core communication system designs are something the best IT executives and CIO's always get right. Many public transport users hoping to catch a metro on a bitterly cold Thursday evening were faced with an additional challenge, as service on the orange metro line between Cote Vertu and Montmorency stations was closed for one hour. A local cab company official told CTV Montreal that his company's switchboard was flooded with phone calls from metro users who had sought to take a taxi rather than wait at a cold metro station.
No shuttle buses had been organized to compensate for the closure, according to STM representative Amelie Regis, as such service requires about 30 minutes to organize and the outage was not expected to take that long to resolve. The STM estimated that the outage would only take a short time to resolve but were forced to move their times back several times as ambulance workers attempted to cope with the tricky situation.
Get faster updatesDownload the free Breaking News app for faster updates, alerts and live video. Just before 6:30, both the primary and back-up radio systems the TTC uses to communicate with its subway vehicles suffered a server malfunction, Mayor John Tory said. It's not clear at this stage whether storms last night and this morning had anything to do with the system failure.
Wow you were late to work same with everyone and 99.997% your employer knew what happened and was perfectly fine with you being late.
If someone was to Have a Heart Attack on the Train or their was a Fire in the tunnel or any other emergency There would be no possible way to communicate any of that Emergency Responders. Says right there they are replacing the entire comms system, and that the back-up system also went down. Maybe they need another junket to other cities in the world to see how proper transit systems are run. The Communication system is one of the most important things in keeping you safe in case of an emergency. When something real happens you're either gonna have a heart attack or not know how to handle it and yourself.
Toronto is the fastest growing city in the world yet we don't want to invest in growing its infrastructure.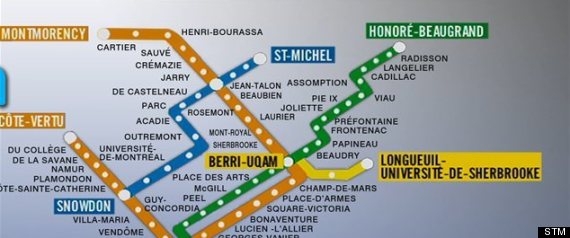 Seems the TTC lumped everything with one provider and screwed their riders when things crashed today.
However, delays are happening more and more frequently, fares have gone up while service (imho) has gone down. A huge number of the people who use the subway took a bus or streetcar in order to get to a subway station. Just don't give them a green signal to depart the next station, and the train will stay where it is. TTC spokesman Brad Ross said riders should expect to wait for their next train while service is being restored. Finally, to those who feel we have a great system since I've travelled Europe and seen France, London and even Amsterdam's systems, I would have to disagree.
Calling in every employee to drive a bus for a few hours and getting a full days pay with time and a half. Spending millions on a second Yonge subway line won't do riders much good if the complete communications system fails.
Not surprising when you see the nonsense commuters have to put up with on regular basis from the TTC. If the population heavily depends on this service to commute, it only makes sense to increase the funding it needs to operate sufficiently. The government has spent too much time debating, planning new systems, then cancelling them to debate new ones. Also, part the system was already down during the weekend for scheduled maintenance, and this has been going on for the past few months!
Often you get what you pay for, Ttc needs better funding and I for one am not opposed to more Fare Hikes to get the system to where it needs to be. And about the talk of tearing down the Gardiner during this time and situation: don't be fooled folks, many have said that its city hall being controlled and bullied by developers (the cockroaches) into tearing it down to build more condos in that zone.