29.06.2014
I would move the storage track parallel to the elevator tracks and adding a switch lead near where the old storage track was.
I flipped the grain elevator layout and then added 3" (2 2x4 spacers) to the town side of the layout. I notice you have the Northern Power & Light structure treated like a building in a city block.
I currently have an N scale layout using Atlas code 80 track and measuring 36 x 80, which is approx. I would try to have the "town side" have one more cross over, as it stands now you have to go to the next town to cross over on the main.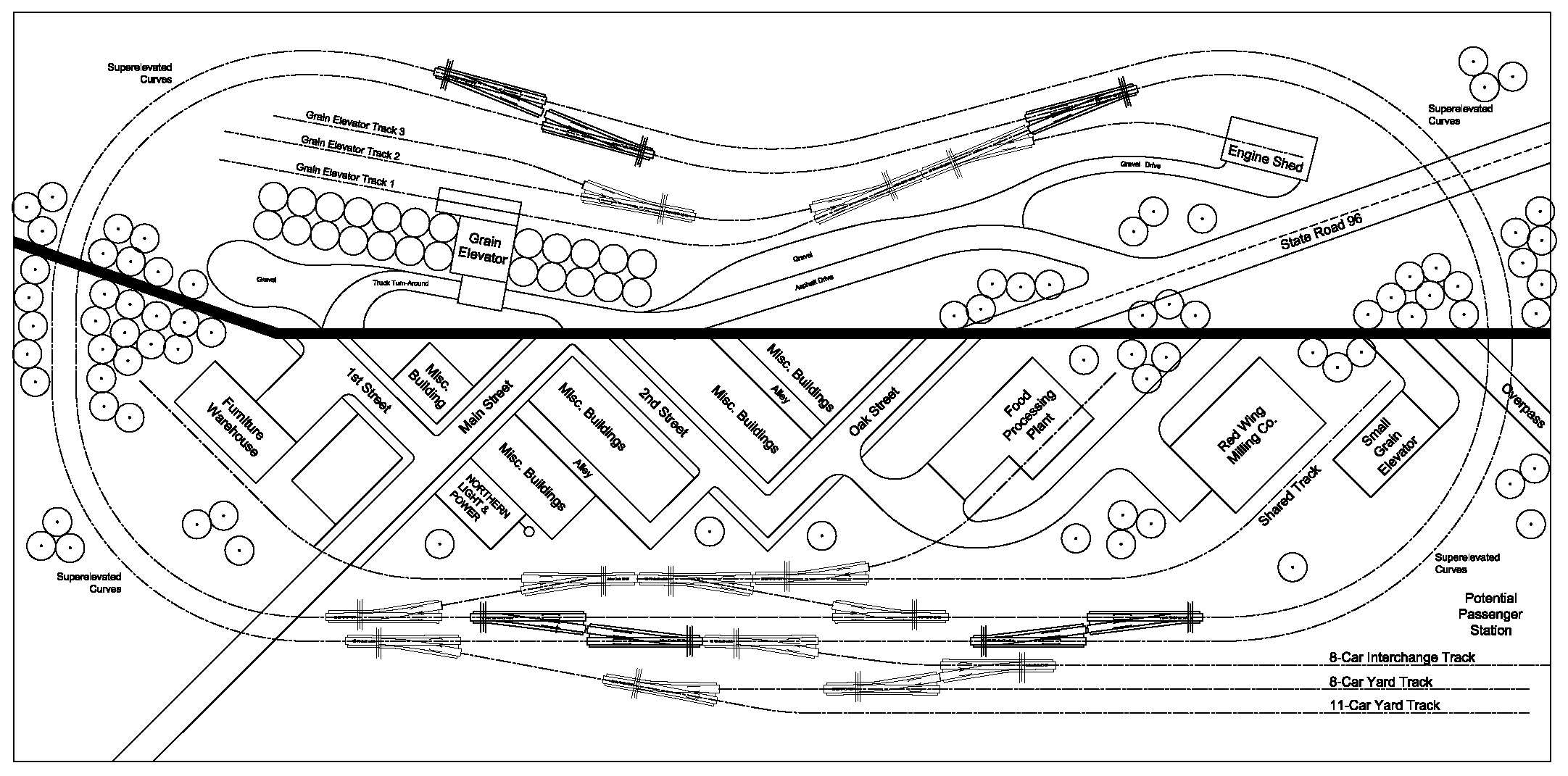 I just have one worry, on the elevator side, How are you going to get the cars out of the storage track? My long term plan is to build a railroad with a larger footprint than this 36 x 80 that I have limited myself to. Until our concrete floor is replaced in our 80-year-old basement, I'm not going there.A new 36 x 80 layout plan that I have developed will loosely follow a double track mainline (which was priority number one for this layout) in Kansas with the transport of grain as a focus. I plan to use Atlas Code 55 for the first time with cork and plywood base.Below is my current version of the layout, and I'm looking for any helpful hints that can better the plan. The interchange track provides me the ability to add a staging yard in the future (which I doubt will ever happen).
Anyways, please give it a look and please let me know of any changes to the layout that you might make.