18.04.2015
A Double Decker Bus Hit a Passenger Train in Ottawa By Andrew LaSane Andrew LaSane is a freelance writer from South Carolina who currently resides in Brooklyn.
During rush hour on September 18, a double decker bus hit a passenger train in Ottawa, Canada.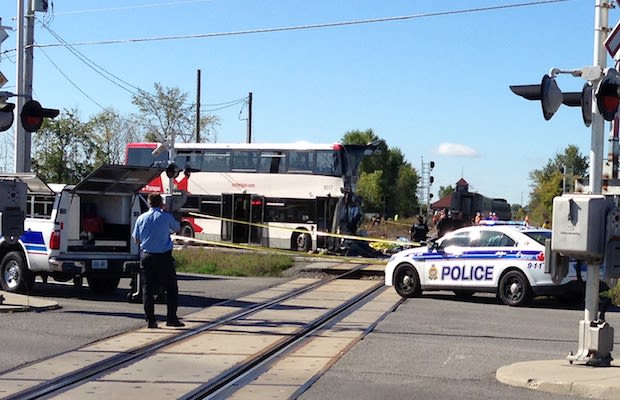 He spends most of his life connected to the grid, obsessing over and customizing sneakers, and trying to relive the '90s.
The scene is still under investigation but NBC News reports that the bus may have driven through the lowered barricade as the train approached the intersection and that passengers attempted to get the driver to stop to avail.