20.11.2013
Please register to participate in our discussions with 1.5 million other members - it's free and quick! Don't you think it would be great if Metrorail was also on Westheimer instead of Westpark to nowhere? I think it should go all the way down Westheimer to Highway 6, and east on Elgin to the East End.
A few of the many E units at the "new" Aurora yard - after the evening commuter rush awaiting the morning runs back to Chicago. I don't have the number but this is an early Santa Fe diner that was used at a couple of restaurants around town - including Sonny Looks for years and finally here at another restaurant on the west side of town. Westbound, waiting for the Sunset Limited to pass on the SP "original" mainline at West Jct.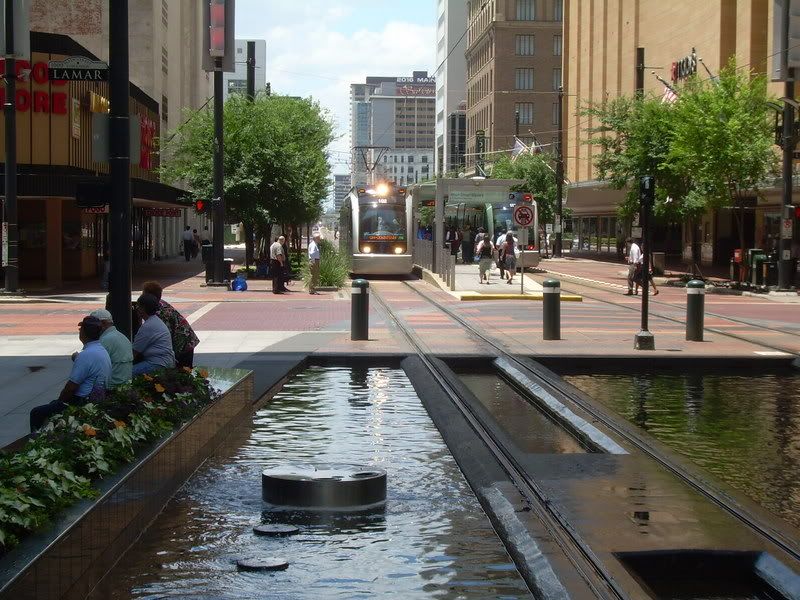 Southbound on the Santa Fe El Dorado-Wellington line crossing the Frisco Witchita-Beaumont line (now abandoned). There were quite a few interesting heavyweights at Navasota that day and I will get some of them scanned ,eventually.
Close the curve on Westheimer (~1300-1500 blocks) off to traffic and it can be made to work. It went to Chicago in the morning and came back with the evening rush - anyone know why this particular train had two E's?
I don't remember seeing any pictures but I guess the Santa Fe used GP7s' for some passenger runs? Santa Fe had one of the - if not the - largest collection of heavyweight passenger cars in work service.
Just a few were left -- the others either scrapped or rebuilt into CF7 at the Cleburne shops. Lower Westheimer is useless as a thoroughfare anyway with all the cars parallel parked at the antique shops.