22.01.2014
I have been digging thru my storage for my trains from when I was a kid and also stuff I have bought over the years. Chessie System F9 (#224-03), red-and-silver Santa Fe GP20 (#228-21), and a Santa Fe Alco Super 630 (#250-21).
I have one of those Sizzlers track sets as well, mine came with the Mach 5 and the GRX from the original Speed Racer show.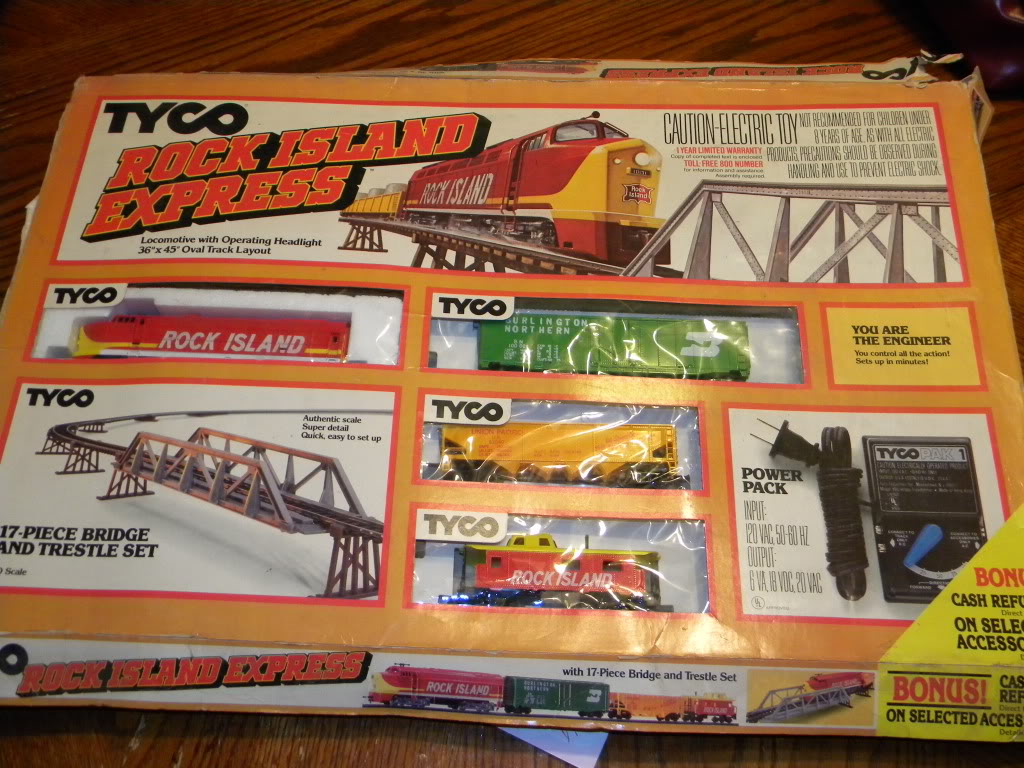 It came up missing when my wife and I were in the process of moving from one town to another. One is a US-1 Trucking set I found at a flea market along with most of the Army train pieces, which my son adores.