15.02.2014
Will post pictures after next week but most of what I'm about to mention for trade is mint or close to it. I'd like that Northern Pacific Shark & the WP caboose, I might have the B&O cars, will see and let you know. Thanks, Walt, although I don't have it locked up.It's up to NYC to decide what he wants for it in cash or trade. And what is this about Union Pacfic trying to remove all model trains with their logo from hobby shops? The UP thing was a while back, maybe mid-2000s, I don't think they wanted to remove all the models, but get a royalty check cut from anything that looked armour yellow and had a shield on it. As far as creating Fictional Train companies with fictional logos, I see absolutely nothing wrong with that.
Closer to (UK) home, I believe Virgin Trains have strict controls over use of their branding, which is why the otherwise excellent Pendolino trainset in RW came out with an odd collection of semi fictional liveries. For example, Kalmbach publish plans every month in Model Railroader and have various archive plan books for sale.
Though when you think about it don't John Deere and Caterpillar take a cut of toy tractors and construction equipment?
That seems like something related to the logo and typeface though I guess since they're releasing them with the correct liveries without logos whereas the North American ones aren't allowing anything. Just remember, I ain't taking any critics from people who decide to insult me on what i like. A couple of years ago I had a long phone conversation with the guy who does the County Gate series of model railways.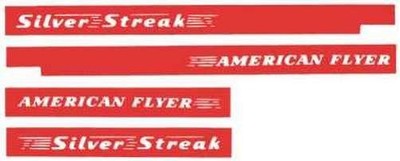 I will keep the rest of introduction to the introduction thread that I may or may not post until later. With all the gear creators (free & pay) have blessed us with, why not make the most realistic looking routes we are capable of? In a fictional route, I think all the scenery and track work should look real and the rolling stock should be the best models you can get with whatever great looking fictional skin you or someone else can produce.