01.03.2015
Because Life-Like is currently the only model railroad company out there that makes HO train sets like the ones commonly found from them, Tyco, Bachmann and others during the 1970s and 1980s, I thought I would do a rundown of sorts on what their current offerings are. Railroad's early diesel paint was dubbed The Midnight Special for TYCO's 50th Anniversary in 1976. Been a year since I went to a train show and it was the very same one I went to today down in Bakersfield California.
For this week, my contribution to the LOTW is a Bachmann Santa Fe livery U-Boat looking diesel that kinda works. I believe Walthers bought Life-Like so they could have the Proto 2000 and SceneMaster lines, and have the "non-Proto" stuff be ideal for beginners (sounds like a good idea to me!) Though to me, their current train sets do have a "retro" feel to them, except for the Power-Loc track, and I think they're the only HO trains left on the market that use horn-hook couplers. It depends on the turn-out."I love your catenary!"Is that a power-trip or just another pick-up line? These are kind of meant to be played with on a floor or something, hence the Power-Loc track, but the higher-end ones seem more like they are designed for use on plywood or something!This is their lowest-end bare-bones train set. Maybe Walthers thought that they should offer a basic circle-of-track set using Power-Loc or something, as their other "basic circle" set uses conventional track!Now THIS is the kind of train set I usually recommend starting out with. The reason I ask is that the Life Like F3 was actually in their Proto1000 line and had a better machanism. The train consists of an F7 Santa Fe "Bluebonnet" locomotive, two freight cars and a caboose.
The reason I ask is that the Life Like F3 was actually in their Proto1000 line and had a better machanism.Thanks! 2 engines, 6 coaches, 4 boxcars, and a caboose the 2 Milwaukee Road railway express agency reefers were purchases with these 6 Milwaukee road coaches as a set only for $25!! It's actually a re-tooled version of a conventional track set Life-Like offered in the 1990s. I also recall around the late 2000s, for a period of time Walthers offered Life-Like train sets with the SceneMaster knuckle couplers already installed:I don't know WHY they don't do that anymore. The circle of conventional track was replaced with a 47x38" oval of Power-Loc track, and the F40PH locomotive and caboose changed from Union Pacific to Santa Fe. Something you wouldn't want to place on the hard or carpeted floors.For being a new forum member, your articles are quite thorough! I find it dumb of them to stop making the former; come on, steam engines are popular with model railroaders! There is also a flatcar with three tractors on it and the stock pen with animal figures.Here's a pretty nice starter set, IMO.
It has a 56x38" oval of Power-Loc track, six-unit train with a "Bluebonnet" Santa Fe F7 locomotive, Snap-Loc commuter station platform kit, log dump station, autos, trees and signs.This one has a much larger 74x38" oval of Power-Loc track, and an eight-unit train hauled by a "classic" Warbonnet Santa Fe F7 locomotive. Accessories include a Christmas version of the Snap-Loc train station building kit, and three small evergreen "Christmas" trees that can be hauled in the gondola car.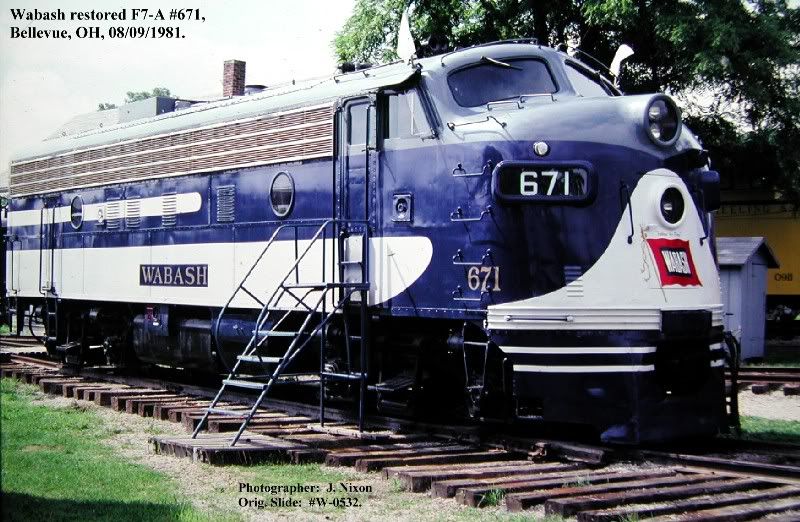 This version makes up for the removal of the bridge by also adding a Snap-Loc train station building kit (that was a nice addition, I must add!)When I got this, I also got a new grass mat to set it up on the 4x8 sheet of plywood, and additional track sections for making sidings and stuff. I still have the locomotive and the included freight cars, but now they all use knuckle couplers! I also still have the stock pen, railroad crossing and station building kit on the layout as well.Now the sets are beginning to get more full-featured. It also includes the log dump, trackside shanty building kits, signal bridge, signs and utility poles, even a tunnel (this is assembled using Life-Like's mountain paper crumpled into the mountain-like terrain and then glued or stapled onto the included cardboard tunnel supports.
Even with Power-Loc track, it's still very similar to the higher-end Tyco train sets of the 1970s and 1980s, and seems more like it's designed for use on a 4x8 sheet of plywood than playing with it on the floor like Walthers has in mind with their other sets. This actually makes a good starter set for those who want to install it on plywood right away with a grass mat or something!Seeing what Life-Like has to offer, it does kinda seem like not much has changed with how Life-Like makes train sets since the 1970s!