27.04.2015
The war of words between MTN and Cell C continued on Sunday, 16 March 2014, with MTN lashing out against Cell C in an advertisement in the Sunday Times.
A truly South African network that creates lasting infrastructure, investments and even wealth. In his biography, Second is Nothing, Alan Knott-Craig said that the managing director (MD) of MTN at the time, Bob Chaphe, went to the then-MD of Telkom and urged him to veto the launch of prepaid.
At the time, Telkom still owned 50% of Vodacom and according to Knott-Craig, Chaphe was concerned that he was destroying the classic cellphone business model. The battle in the media between Cell C and MTN is over new mobile termination rates introduced by the Independent Communications Authority of South Africa (Icasa). MTN and Vodacom are opposed to the new rate regime, which dramatically reduces the maximum fees operators may charge one another to connect calls to one another's networks. Both MTN and Vodacom have filed court papers opposing the new termination rates, though MTN started its legal action first.
Cell C fired the opening salvo against MTN some weeks ago in an advertising campaign accusing the yellow network of fighting to keep mobile rates in South Africa high. The network went so far as to say that MTN subscribers that opted to stick with the network were in effect funding MTN's court action against Icasa's new termination rate regulations. The debate about online privacy versus the battle against crime was given new life this week with an attempt in Brazil to ban WhatsApp.
The latest MyBroadband survey results reveal which broadband service in South Africa has the most loyal customers. The Communication Workers Union has agreed to suspend its two-day strike action against the South African Post Office. You can save a lot of money in Game's Real Deal Birthday Sale, Makro's Big on Quality promotions, and Loot's Hot Deals. This means that Cell C can charge MTN and Vodacom significantly more to connect calls to its network than they can charge Cell C.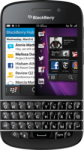 We're guilty of being a major taxpayer who contributes to the creation of employment for thousands of South Africans. We're guilty of introducing Mahala calls to South Africa, which forced our competitors to cut their prices. We're guilty of not wanting to fight with you, because there are millions of South Africans that we'd rather fight for.