21.11.2013
To do this manually, we have to (1) Select the Cell, (2) Right click, and then (3) Choose Format Cells option to perform all the formatting changes.
But there are times, where we have to change the Background color or Font color based on condition within a VBA code. With this property the Color, Format and Theme of an Excel cells can be modified, during the VBA Macro Runtime. In addition to Font and Background color, we can also do the below list of cell Formatting operations. DisclaimerPlease note the websites referenced in this guide may have changed since the screenshots were taken.
The second is the default sign-in screen that shows all user accounts like in the example screenshot below. NOTE: If you do not have an Accent key in the left pane, then right click on Explorer, click on New and Key, type Accent, and press Enter.
NOTE: If you already have the DefaultColorSet DWORD, then skip this step and go to step 5 below. NOTE: You'll be able to change your Start screen background color back later when finished at step 12 below.
If you do not have the Accent key, then right click on the Explorer key in the left pane, click on New and Key, type Accent, and press Enter. NOTE: If you already have the DefaultStartColor DWORD, then skip this step and go to step 9 below. It should work on a Windows 8 tablet just as well, but just more fun trying to edit the registry.
If you are unable to edit the registry easily on the tablet, then please just let me know what value you want for the color. When Microsoft Office 2013 was under development and Microsoft released a free Customer Preview version of Office 2013 to public, people started complaining about too much white space in Office 2013 user interface. Now the final RTM version of Office 2013 has been released and TechNet and MSDN subscribers must be already enjoying it.
The good news is that after receiving users feedback about the white UI in Office 2013, Microsoft decided to introduce 2 new themes or color schemes in Office 2013 RTM: Light Gray and Dark Gray. So now Office 2013 users who don't like the white interface of Office 2013, can switch to new Gray color themes and can get rid of the white UI. PS: Microsoft has also added a few new background images in Office 2013 RTM version which can be activated only if you are logged in using a Windows Live ID in Office 2013 programs.
So the two new color options (light gray and dark gray) are better; however, for some reason it doesn't change the color scheme in Publisher!
I use all of the Office programs all day while at work and I am really hoping that Microsoft will be adding some actual color to their themes sometime in the near future! So they added light grey and dark Gary as an after thought, SO will MS be providing us with a FREE pair of sunglasses.
I do not know who makes these retrograde decisions and worse still this must be costing Microsoft a bundle and they still insist on on moving forward in this direction on a diminished user base.
So I too was not happy with the downgrade to 2013 from 2010 :), as there was too much white space. Go to the Inbox then right click on the "From" button then select View Settings then select Conditional Settings, from there you can change fonts, add color to unread email etc.. The lack of user control relating to the themes is the absolute proof that Microsoft is in business soley to make money.
And please, please, quit whining on the lack of theme customization in Microsoft Office if you're a real man. Only those giggly and annoying high school girls customize whatever they want to customize and accessorize.
Sure, I hated the default Office White theme in Office 2013 but my problem is all solved by switching to the gray color. He's whining for a problem that he can easily solve himself without all those lame arguments. I agree with most of the posts above the lack of customisation utilities for the ribbon background s*,k from my personal point of view it's most definitely made it less user friendly not everyone has 20-20 vision and by changing color combinations make it much easier on the eyes. MS please give more options reagrding this OBVIOUS problem that seems to be affecting a large portion of the population.
The three themes white, grey, and dark grey, are not enough for people with vision difficulties. I am bringing Susan's question to the front again, because I am having the same issue and cannot fix it.
I have to roll Office 365 out onto 18 computers starting tomorrow, and I REALLY don't want to be bombarded with 18 "My Publisher's Office Theme doesn't change to 'dark gray,' even though it SAYS it IS dark gray." complaints. Note that if you set the background color to pure black (Design->Page Color) the text automatically flips to white. I used to be a program manager for Microsoft and I fought this "its too bright" battle with the Office UI people, but never got anywhere. I have to use AutoCad and Msoffice, when I swap back and forth, it takes a few seconds before I can see anything (going either direction) like going outside on a snowy sunny day. I can't see what are you complaining about, let's not forget that MS spent a considerable amount of time an money to get the perfect UI that was the most legible and freindly to the users eyes. I understand for years MS has given us all these vivid colours to play with and use but sometimes limited choices is the best option. I've been using Office 2013 for 18 months and have grown to actually appreciate it's simplicity. As computer support, the general user reaction I got when "upgrading" to 2013 was "uggghh barf".
Microsoft is like Putin - in power and pushing their own agenda versus what the users want. Please MS, hear our pleas & listen to the UI experts - we need more contrast in the UI !!!!!!
I recall the decline "timesharing", when the leading company decided that the game was up and their best option was to milk every dollar they could from the customers who couldn't easily move their applications. We (some 2000 users) have recently been upgraded as a first step in a upgrade cycle for our 20.000 users worldwide. And the first thing which struck us was the "minimalistic" color scheme of all Office applications. The suggested "themes" are of no help for the sheer blinding white of the text space of the desktop. I tried the "high contrast black" theme as I was writing this - Totally useless, it blacked out everything.
The only fix available for Office 2013 is to switch to High Contrast Black in your personalize Microsoft themes.
I wonder who will be coming out with a Braille version of MS Office when we all go blind from this interface.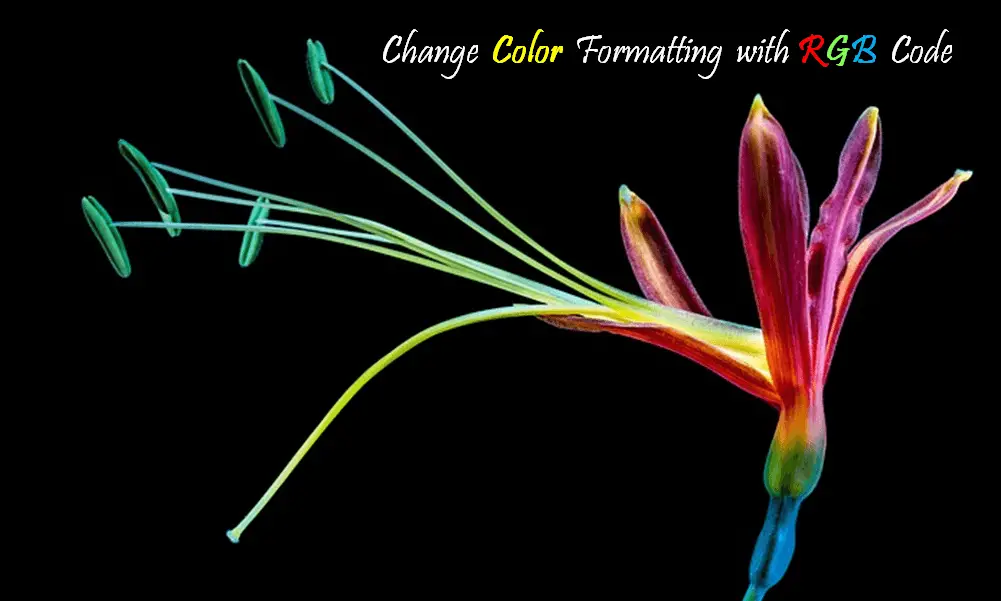 Windows 10 and the new office and development suites are all grey, grey, grey and I shall be downgrading back to windows 7 and Visual Studio 2010 as soon as I can. We can try to record macro while manually doing formatting changes and get the corresponding code to perform these Formatting. Use the steps in OPTION ONE of the tutorial below, temporarily change your Start screen background color to the color you want for the default sign-in screen. When finished, you can close regedit if you like, then change your Start screen background color from step 1 back to what you wanted. I'll be happy to whip up a .reg file that you can download and use to make the changes automatically for you. Actually Microsoft has tried to use Windows 8 style Metro UI in Office 2013 programs, they have removed the Aero glass from Office ribbon, they have removed gradients, etc to provide a minimal look to Office 2013 programs.
The irony that I see is that Microsoft needs a greater consumer market but they are doing such a terrible job of retaining let alone attracting new consumers by not giving a woot about their current consumers by doing such a terrible job of giving unlimited options in their products. That is a result of disappointment and frustration with Microsoft and some of their products. I started to mess about with settings and I finally got it so there is less white by using the dark grey and managed to add some color..
What I'm trying to say is that a simple problem like this can easily be solved by simply switching to a gray theme or entirely giving up Office 2013 and revert to older versions of Office or maybe find an alternative. When we choose View Split in Excel, the spreadsheet will divided to 2 or 4 side that depend on where the cell pointer located. However, sadly Outlook remains blindingly white, i just hope MS realize the problem and correct. As a cad user, we know that viewing fine detial in grey on a white background can actually damage your eyesight over time.
You need to get used to this type of UI as it is the way of the future, Apple are heading down the same path, you only need to look at their latest iTunes. Please provide some soft color to reduce the brightness and bold the table lines and bar lines.
At the bottom of the preview pane, it says the person's name who the email came from, and to the right has squares with blank faces.
Simple things like in Outlook when you have messages in an inbox or folder, it only shows a vague blue number behind it indicating there is mail rather as the old system to make the box bold.
It's an obvious problem that comes with an obvious solution: whining about such simple problem is just childish just like what John A.
Have tried AutoCAD with every color combination imaginable and still use black background because it's the best for CAD work. I know, what a small difference, but it's all these things that make the new look boring, not clear, confusing, what a step backward in terms of design, back to the days where you only had LCD monochrome days! I really would like to know who in Microsoft saw this interface and sais "That's perfect!"? I'm kind of sorry I switched, thought it was going to be the latest greatest, but there are sooo many limited options and not that many things new.