19.03.2014
Our classes are graded according to level of experience but are otherwise open to everyone. Information about our timetable and classes can be found on the Timetable and Guide To Classes pages.
The Iyengar Yoga Studio is an Affiliated Centre of the Iyengar Yoga Association UK and every teacher is a fully certified Association member. Uday will be at the Convention in Harrogate next week (13 May), so no Intermediate class on Friday.
We now have classes for beginners on most days of the week, including 60 minute, 75 minute and 90 minute sessions.
The latest addition is a one hour class on Wednesday evenings beginning at 6.45 that will be taught by Deborah Perlin. Join us for a celebration of Guruji's birthday with a General workshop taught by Kiran Chothe, one of his direct students from Pune, India.
Kiran has studied at the Ramamani Iyengar Memorial Yoga Institute (RIMYI), in Pune, since 1991.
This event will be held at East Finchley's Iyengar Yoga Studio, a purpose-built, fully equipped yoga centre; however, space is limited, so don't delay your booking! Although these classes are for people who are newer to yoga they also suit more seasoned students who enjoy working on the basic poses.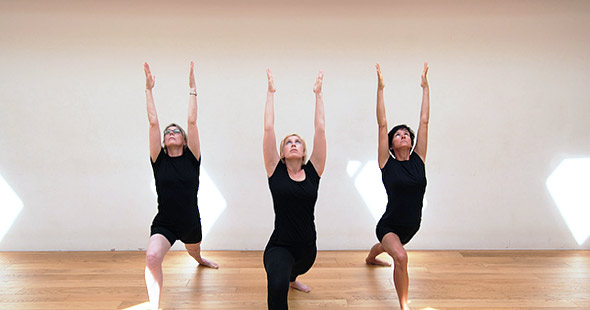 Since 2001, he has been working as an assistant teacher at the Institute, on both regular and medical classes. Kiran has spent the last six years in Hungary, teaching general and intermediate classes (he is certified at Intermediate Junior Level 3).
He relocated to the UK in February 2013 and has been holding classes and workshops in various parts of London since then.