02.09.2014
Find Us On YouTube!Subscribe today to check out our free Daily Knowledge Youtube video series!
Medical Observer understands how important the privacy of personal information is to our users.
This Privacy Policy applies to Web sites owned and operated by Medical Observer that are intended for use by consumers, for non-commercial personal, family or household purposes including the mobile optimized version of this site. References to Medical Observer mean Mosman NewMedia Inc., including any company that Mosman NewMedia Inc. If you choose to register or update your Medical Observer newsletter subscription or access certain functionality on the Medical Observer Web Site, you may be required to submit Personal Information.
Access to some Medical Observer interactive tools and services may be limited to users who have registered.
If you download the Medical Observer App from the Apple App Store News Stand and agree to provide your information to Medical Observer, your information will be treated like that of a registered user under this Privacy Policy.
When you sign up for our email newsletters or at any time, you can choose to opt out of receiving additional promotional newsletters from or our Sponsors. You can unsubscribe from a newsletter by clicking the UNSUBSCRIBE button placed at the lower right corner of our email newsletters.
Any information (including Personal Information) you share in any online community area including a chat room, Health Community posting or online discussion is by design open to the public and is not private. If you mistakenly post Personal Information in our Community areas and would like it removed, you can send us an email to request that we remove it by using the Contact Us link on the Medical Observer website. This Privacy Policy does not apply to information, content, business information, ideas, concepts or inventions that you send to Medical Observer by email.
Even if you do not register with or provide any Personal Information to Medical Observer, we collect Non-Personal Information about your use of the Medical Observer Web Site. We collect Non-Personal Information about your use of the Medical Observer website and your use of other web sites through the use of Cookies and Web Beacons. Third parties under contract with Medical Observer may use Cookies or Web Beacons to collect Non-Personal Information about your usage of the Medical Observer website, including which health topics you have viewed.
When you download and install our Medical Observer application onto your mobile device we assign a random number to your App installation.
Medical Observer asks for your consent (via an opt-in) before using information from pin-pointing technology like GPS or cell tower information. We work with third parties to display advertising that reflects the interests and preferences of our user community. We do not control how third parties use Cookies or Web Beacons or how they manage the Non-Personal Information they gather through the use of these technologies on the Medical Observer Website.
If you do not want your Personal Information used by Medical Observer as provided in this Privacy Policy, you should not register as a member or for any specific tool or application that collects Personal Information. If you have registered and desire to delete any your Personal Information you have provided to us from our systems please contact us using the contact information listed below.
Medical Observer may combine Personal and Non-Personal Information collected by Medical Observer about you, and may combine this information with information from external sources. We also use Cookies in order to enable us to conduct surveys for our own use and on behalf of our advertisers.
Information that Medical Observer collects about you may be combined by Medical Observer with other information available to Medical Observer through third parties for research and measurement purposes, including measuring the effectiveness of content, advertising or programs. Except as described in this Privacy Policy or as specifically agreed to by you, Medical Observer will not disclose any Personal Information it gathers from you through the Medical Observer Website.
In the event of a corporate change in control resulting from, for example, a sale to, or merger with, another entity, or in the event of a sale of assets or a bankruptcy, Medical Observer reserves the right to transfer your Personal Information to the new party in control or the party acquiring assets. Medical Observer contractors sometimes have limited access to your Personal and Non-Personal Information in the course of providing products or services to Medical Observer. Certain content, services and advertisements offered to you through the Medical Observer Website are served on, or contain links to, web sites hosted and operated by a company other than Medical Observer.
We will retain your Personal Information as long as your account is active or needed to provide you services.
Please send us an email by using the Contact Us Category of our site if you have any questions about this Privacy Policy or the Personal Information we maintain about you. We reserve the right to change or modify this Privacy Policy or any of our tools or services at any time and any changes will be effective upon being posted unless we advise otherwise. This national health observance is geared toward teens to promote local events that use National Institute on Drug Abuse (NIDA) science to shatter the myths about drugs. The information provided on this website is for informational purposes only and is not intended to take the place of consultation with your physician.
Enter your email address to subscribe to this blog and receive notifications of new posts by email.
This Privacy Policy will tell you what information we collect about you and about your use of Medical Observer and its services. Some of our tools do not retain your Personal Information, while others store your Personal Information in accordance with this Privacy Policy and the authorization you provide at the time you submit Personal Information in order to use the tool. Community, Health Communities, Blogs and Other Public Forums Medical Observer features several community areas and other public forums where users with similar interests or medical conditions can share information and support one another or where users can post questions for experts to answer.
If you want to keep content or business information, ideas, concepts or inventions private or proprietary, do not send them in an email to Medical Observer. These third party advertising service providers may use this information, on our behalf, to help Medical Observer deliver advertising on the Medical Observer Web Site as well as on other sites on the Internet based on your browsing activity on our sites. This number cannot be used to identify you personally, and we cannot identify you personally unless you choose to become a registered user of the App. You can withdraw your consent (opt-out) for the use of "location" by Medical Observer at any time by changing your location services in the "Settings" function on your mobile device. Sponsors or advertisers on the Medical Observer Website may use their own Cookies, Web Beacons or other online tracking technologies in the banner advertisements served on the Medical Observer Website and in emails, special promotions or newsletters we send you. However, we do require sponsors, advertisers and Ad Servers who collect cookie or web beacon information through the Medical Observer Website to agree that they will not collect any Personal Information from the Medical Observer Website without your consent. You can correct, update or review Personal Information you have previously submitted by going back to the specific tool or application, logging-in and making the desired change. Upon your request, we will delete your Personal Information from our active databases and where feasible from our back-up media.
These Cookies are used to determine whether you have seen certain content or advertising so that we may request your opinions.
This information from other sources may include age, gender, demographic, geographic, personal interests, product purchase activity or other information. Medical Observer does not disclose your Personal Information to these Third Party Web Sites without your consent, but you should be aware that any information you disclose to the other web sites once you access these other web sites is not subject to this Privacy Policy. Despite Medical Observer's efforts to protect your Personal Information, there is always some risk that an unauthorized third party may find a way around our security systems or that transmissions of your information over the Internet may be intercepted.
At any time you can remove your Personal Information or instruct us to remove it, but you should be aware that it is not technologically possible to remove each and every record of the information you have provided to Medical Observer from our servers. Middletown Medical is not liable for any adverse events that occur from use of this site or as a result of any medical conditions you may have.
It will explain the choices you have about how your personal information is used and how we protect that information.
Medical Observer may share information among its subsidiaries or web sites that it owns or controls, but information collected under this Privacy Policy is always protected under the terms of this Privacy Policy. Some of our interactive tools and services may request you to submit health information, which would also be considered Personal Information.
What you post can be seen, disclosed to or collected by third parties and may be used by others in ways we cannot control or predict, including to contact you for unauthorized purposes. We may also acquire Non-Personal Information about our users from external sources While you may use some of the functionality of Medical Observer without registration, many of the specific tools and services on the Medical Observer Web Site require that you register with Medical Observer. Every computer that accesses the Medical Observer website is assigned a different cookie by Medical Observer. Medical Observer may further tailor the advertising on these third party sites based on additional Non-Personal Information to the extent known by Medical Observer or these third parties.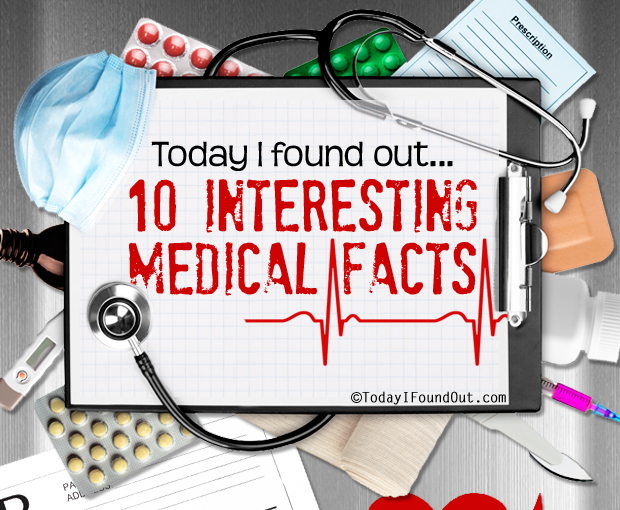 We use this random number in a manner similar to our use of Cookies as described in this Privacy Policy. We use location services on our web sites and Apps to provide you content based upon your location, local search results, and local offers.
Their advertisements may be displayed on the Medical Observer Website or on other sites that you visit after you visit the Medical Observer Website. They have promised us they will not link any Non-Personal Information collected by them on the Medical Observer Website to Personal Information they or others collect in other ways or from other sites except as may be described in connection with a particular program. You can also update any Personal Information you have submitted by contacting us using the contact information listed below. You should be aware that it is not technologically possible to remove each and every record of the information you have provided to the Medical Observer Website from our servers. We may also use Cookies to authenticate respondents or to help you pick up where you left off in a survey. We may report aggregate information, which is not able to be identified back to an individual user of the Medical Observer Website, to our current or prospective advertisers and other business partners. We contractually require that our operations and maintenance contractors: 1) protect the privacy of your Personal and Non-Personal Information consistent with this Privacy Policy and 2) not use or disclose your Personal or Non-Personal Information for any purpose other than providing the limited service or function for Medical Observer.
Medical Observer does not endorse and is not responsible for the privacy practices of these Third Party Web Sites.
Medical Observer tools that collect and store Personal Information allow you to correct, update or review information you have submitted by going back to the specific tool, logging-in and making the desired changes. We encourage you to periodically review this website for the latest information on our privacy practices.
If you are seeking medical advice, please contact your physician or call 911 in the case of an emergency.
You are responsible for ensuring the accuracy of the Personal Information that you submit to Medical Observer.
As with any public forum on any site, the information you post may also show up in third-party search engines.
Unlike Cookies, the random number is assigned to your installation of the App itself and not a browser, because the App does not work through your browser.
Some advertisers use companies other than Medical Observer to serve their ads and to monitor users' responses to ads, and these companies ("Ad Servers") may also collect Non-Personal Information through the use of Cookies or Web Beacons on the Medical Observer Website. We do not sell or share any Personal Information with any third parties, except contractors performing services on our behalf who agree not to use this information received from us for any purpose other than performing services on our behalf. You should review the privacy policy posted on the other web site to understand how that Third Party Web Site collects and uses your Personal Information. We will also retain your Personal Information as necessary to comply with legal obligations, resolve disputes and enforce our agreements.
If you do not accept the terms of this Privacy Policy, we ask that you do not register with us and that you do not use the Medical Observer Website.
Inaccurate information will affect your experience when using the Medical Observer Web Site and tools and our ability to contact you as described in this Privacy Policy. Medical Observer makes an effort to make it obvious to you when you leave our website and enter a Third Party Web Site, either by requiring you to click on a link or by notifying you on the site before you visit the third party site. Please exit the Medical Observer Website immediately if you do not agree to the terms of this Privacy Policy. If you do not want us to use the random number for the purposes for which we use Cookies, please do not use the Mobile Device App, and please use your mobile device browser to access the Medical Observer website or our mobile optimized sites.
In addition, if you see a phrase such as "Powered by" or "in association with" followed by the name of a company other than Medical Observer, then you are on a web site hosted by a company other than Medical Observer. We do not obtain any information about your mobile device, other than the brand, make and model and type of operating software your device uses.