23.11.2013
Possessed of an extraordinary telekinetic gift, Dahlia Le Blanc has spent her life isolated from other people. Set in the steamy Louisiana bayou, Nicolas Travane, a GhostWalker, approaches the sanitarium where Dahlia Le Blanc has spent most of her life.
The amazingly prolific author's ability to create captivating and adrenaline-raising worlds is unsurpassed.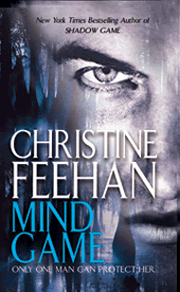 Now she must rely on Nicolas Trevane - a dangerous warrior sent to track her down and protect her. With Dahlia's tremendous psychic powers and terrible drawbacks, he can only hope he unravels the mysteries before it's too late for both of them.
It allows me to use a very contemporary setting, mix in my love of paranormal, and blend a satisfying romance with action!
But can she trust this man with her secrets – especially when some people would kill to get their hands on them?