04.11.2014
Dusty has come across to us from Devon GSD Rescue who took him in just before Christmas as his owner was suffering from a severe medical condition. May I introduce the very handsome Oscar who  is 4 years old , neutered, vaccinated and microchipped. Here is our lovely lady Tia who is such a loving dog and is looking for her forever home.  Tia has a beautiful full black coat and she just loves to be brushed and shows her thanks by giving you a great big kiss!  Tia likes to lie outside in the garden and most of the time you will forget that she is there as she is absolutely no trouble at all. This poor old lad hasn't had a very good time of late having come out of an abusive household but he was made safe in our kennels, but now in foster and looking forward to a shiny new life and a new home of his own! It is with great sadness that we have to say a very reluctant goodbye to this gorgeous girl, Tia. Came into us sometime ago from the pound where she wasn't scanned but when she came to us we found a chip!
Their owner literally offloaded the dogs onto somebody who could not keep them but took them in so they were safe. His name is Chewie, still entire as came in to us from the pound, he has started his vaccinations and will be chipped.
This poor lad has not had the best of lives so far, he came in the rescue kennels he is with after being part of a police investigation in a very poor state. Jerry Lee has been with his current owner since  a pup however is being rehomed as he does not get along with his owner's new partner's dogs. Oscar has just arrived into foster from another rescue where he was not enjoying kennel life so not much known about him at present.
She was adopted by a couple over a year ago from another rescue but very sadly her dad passed away unexpectedly this year and mum is unable to give her the exercise she needs. This poor old sod was emaciated, had very little hair on his back and his legs were barely supporting him when we agreed to take him in from a dog pound after being picked up as a stray!
Some volunteers may remember we took in a dog named Henry from a Welsh pound, well this is him who responds to Archie, so that is what he is now known as.
Snoopy whilst good with children of all ages in the past would be best in an adult only home. Despite being almost blind and being on medication for dry eyes, Tia is a joy to treat as she is so used to having drops put in 3 or 4 times a day – she just stands there and accepts that this is part of her life.   Tia has been here for 11 weeks and she has lost 10 kilos in weight which has helped her to become more mobile and she now enjoys running in the garden.  We were told that Tia had epilepsy and indeed she was on drugs for this condition when she came to GSRE, but she has been completely off medication for a month now and has not shown any adverse effects and certainly no fits!!! She is only 3 years old but has been passed around far too much and found herself in a pound in Essex. We took Tia in to our care when the RSPCA lifted her from a house because of the awful condition she hand 4 other dogs were in.
Unknown with children but has been fine with the kennel owners.We are told he is selective with other dogs but does not like small dogs, however Bailey had not had much socialisation as he is usually walked at night and we have found him to be fine with dogs, cats and geese he has met. Having contacted the chip company she was in fact called Kim (but prefers Heidi) and was 10 years old and spayed.
She originally came in as a stray so no history and we would therefore not rehome her with young children. Very little was known about Buster's past but from his microchip we were able to establish he was 7 and we knew he was neutered. When this lad arrived he was so weak behind he dragged his toes, collapsed a few times and was unable to walk more than a few yards.
It is believed he may have been used as a stud dog or worse in the past, he is still entire, fully vaccinated and wormed. Dusty is only 18 months old and has missed out on a lot in life, including socialisation and lead training, having hardly left his home! So far has been absolutely fine with people and whilst not yet fully socialised with the other dogs in the home has shown not to be reactive towards them. Gypsy is good with children other dogs and cats she knows but does like to chase rabbits etc. This poor girl was dumped in a pound which in this day and age you might say well that's sadly not uncommon but Rosie which is a name we gave her is not only coping with having spinal damage quite possibly from birth but she is also blind! When our assessor first met King he was shocked as to how low this lads confidence was, his tail was bearly visable it was so far under his body!
Prince was originally assessed because his owners were threatened with eviction if he was not gone. Although microchipped her owner said he sold her some 18 months before and didn't want to know. Winston was obviously dumped because he is covered in lumps and bumps and on visiting the vet they advised us he has lymphoma.
This poor dog has not had a great life so far and needs time to settle where ever he goes and learn to trust you. We cared for her until she was fit to be be re homed when she then went to live a fabulous 2 years with the Knight family and her 2 new brothers, Max their other rescue Shep and KitKat the one eyed rescue cat. On first arriving at the kennels she was a little scared and wondered what was happening but is now coming out of her shell and relaxing a lot more now. Desperately in need of a new home as his owner cannot afford him and cannot give him the attention he needs. As usual after spending a short time in our kennels he has put some weight on, helped along with a little pain relief and he has come on so much but we still didn't feel he was quite right so we had the vet out and poor lad has an infection and some signs of worm burden so now on meds and been wormed! We are told he has always lived outside, even after all this he still very forgiving of people.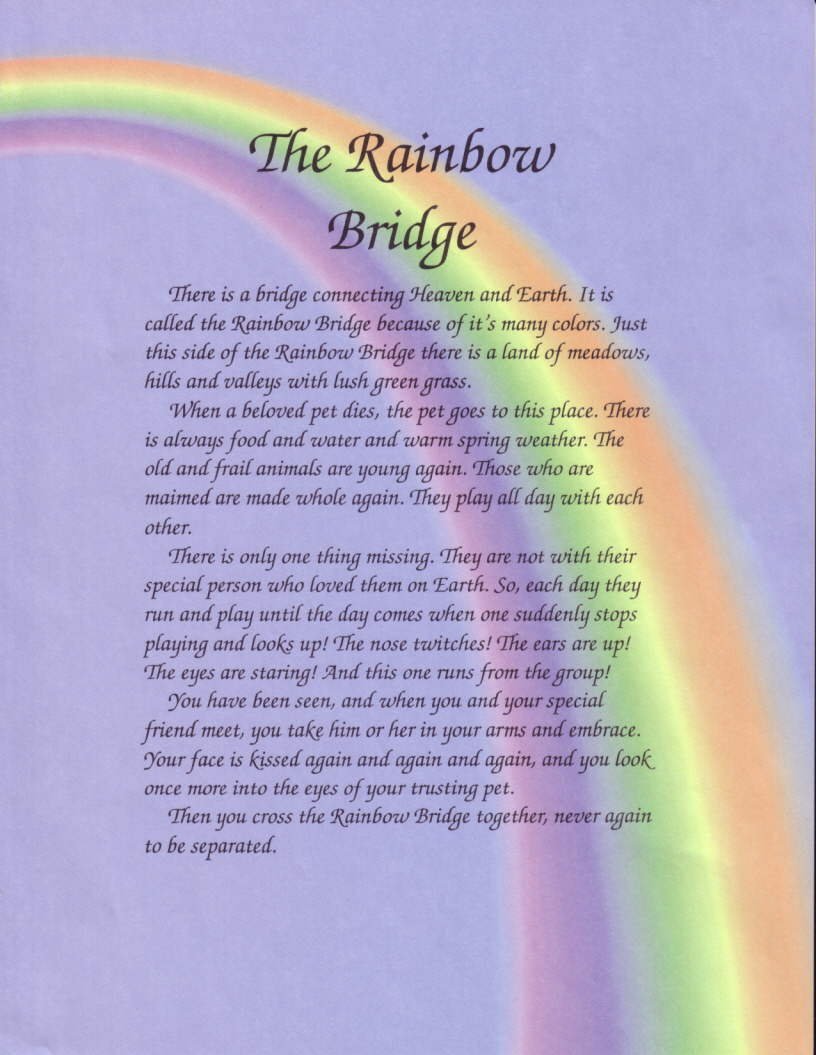 Good with children and so far been good with dogs of both sexes he has met whilst in foster. Dusty settled into the kennels and seemed fine however over the weeks he became more and more aggressive and it was totally unpredictable. He had an old flea allergy which had turned cystic and most of the hair on his back had fallen out.
He is currently in foster and has been perfectly behaved and friendly with other dogs, people and copes with the cats who know better than to run with a new dog in the house. Larry started to suffer major seizures and when he came back round would become very aggressive. He did show some aggression to our volunteer on entering the house making it difficult to assess the dog properly in the home. The owners are moving in three weeks and Oscar is not invited, can anyone help this lad out?
Rocky's owner has been struggling to find a way to keep Rocky having had to move into accommodation where he was not allowed. One eye has been damaged at sometime and having been checked out by an eye specialist we are told she is totally blind in that eye but it should not cause any problems.
We could have put him through a biopsy for confirmation but then all that could be done was chemotherapy.
On walks at the kennels he has been fine with all dogs he has walked with but will need careful introduction to all new dogs.
Tia had the most amazing temperament and had so much love to give and we are all so very happy we can say we were part of her life – wish we could have had her longer but that was not to be.
He does suffer from cysts which he does not like being touched until they have burst and then he is happy to have them cleaned.
We have no history of him with other dogs or children so I thing a home on his own may be best so he can have some home comforts he so deserves. After weeks of working with to ensure it was not behavioural and long discussions with the vet, sadly it appears that Dusty either had some form of tumour or maybe damage which would cause this form of behaviour. We were asked to take Rex in urgently as he had been obtained through Gumtree the night before. He had what appeared to be some degree of spinal damage from who knows when or why and hadn't had a good meal in years! This poor little girl suffered a tumour of the spleen which took her very quickly at the early age of just 16 months. Archie will need an experienced home that can give him continued training and loads of exercise! This poor lad has a pretty miserable existence so far, he was purchased as a puppy to live outside and guard the house which is what he has done for the whole five years of his life…nice?!
We were asked to help because as you can imagine there wasn't a queue forming, she came into foster with the Clarke Clan and never left.
We took this lad into our kennels where we worked with him and helped him turn a corner in his life and learn how to enjoy life again. He has been seen to spin and chase his tail in the kennels through stress and not understanding what is happening. It was very obvious poor Blade has had very little in the way of exercise of late, he has some muscle wastage behind but is very eager to build it back up again as our vollie found out when she got the lead out to put him in her car, he was so excited and bounced like a kangaroo, he also traveled very well.
We do not know how he is with children or cats so homes without both will be better for him.
This lad is big but also came in extremely overweight but thanks to a good diet and exercise, the pounds are dropping off.
When Tara first arrived she was very very unsure about you touching her at all around her neck area and would snap to warn you off but there was never any aggression there at all just worry. She likes to play with the younger dogs and sometimes can get a bit bossy but stops when told to. As he came to us from the pound we have little knowledge of him, friendly with people so I am sure teenagers will be fine, seems ok around dogs on the kennel walks, no to cats.
The lady at the kennels thought he may have a issue with our male assessor but he approached and was fine, asking for a stoke after a minute or two. A lovely friendly girl who does pull on the lead but has basic commands and recall (if she is in the mood and not off to greet a dog!). Rafa will need a very committed owner because he has Leishmaniasis which is a blood parasitic condition contracted from sand flies. We took him in to our kennels and very quickly moved him in to foster at Shady Pines with Nicola, Adam, Will, Kira, Cookie and Ross where he lived the life of a king for the very short time he was with us. His basic commands and recall are fairly good but lead work is still in progress as he pulls like Thomas the Tank Engine.  Archie is very fit and keeps up with foster mum on her daily 1 hour runs along with another 2 walks a day. Unfortunately before this happened, Larry experienced another massive seizure and having come round and been let out for a run later, he circled and then bit the kennel owner. The only reason they have given him up is because they were reported to the council for him constantly barking. Snoopy needs an experienced home who can give him the strong leadership he craves otherwise he will take advantage if he does not want to do something.  He can be protective in the home and has to be introduced to people properly. Sadly there was nothing we could do for Rosie medically but what we could do was give her stability, love and a comfy bed, which we did.
Oscar has now moved to our kennels and the poor lad is very confused and not happy at the moment but we are working on him. We decided he needed a chance after 2 other rescues had assessed him and then turned their backs on him!
Poor Rocky had not seen his dad or human sister of 10 for 3 months as he had been staying with friends so was just being a little protective of this stranger approaching his dad and sister.
Mia seems ok on the lead if a little strong but will now need her training continuing in her new home.
Heidi is a cross shep and is a tiny girl, a quite soul who fits in without much fuss, obedient when told to do something, good recall when off lead.
No other history was established but the reason he was told Rex needed a new home was because his dad was emigrating. We did this for almost a year but sadly in July we were forced to say goodbye to this very special girl who had made quite an impact on everyone. Aslan is a friendly lad when you get to know him but will still need a GSD experienced owner. Are you the person to help this lad see the light at the end of the tunnel to a better life? We did not want Winston to spend his last days in kennels but wanted him to know that not all people are heartless ******. At present living with 5 Sheps, 2 Terriers, 3 cats, 2 horses and 2 ponies and gets on with all of them! He was fine with dogs out on a walk but could get quite dominant once indoors with them so Buster wanted to be the only dog. Rex went home and was fine with his new owner but was not at all happy with his 11 year old child or wife. He has no idea what a toy is, no basic commands, he doesn't even know his own name, how sad is that after 5yrs?! Snoopy does suffer from separation anxiety so would need a home where people are around most of the time.
Mia has found herself in kennels due to a change in living arrangements at home and through no fault of her own bless her.
At times still gets a little anxious if she knows you are there but can't see you but if you tell her no she accepts it and then is fine.
She had found herself a wonderful new home but a year later circumstances have changed and her mum is having to move into a flat where Heidi cannot go. Buster found a home where he finally had a Mum and Dad of his own to give him all the love and happiness he deserved. Sadly Rafa was diagnosed with Lymphoma before Christmas and with his current condition there were no viable treatments. The children, grown up, wrestled him out of the flat using fire guards to protect themselves.
Do you think you could offer this older lady a place to call her own for the last time please? His proudest moment was winning the Goldie Oldie Competition out of 15,000 entries through The Good Vet and Pet Guide. We have just heard from Gypsy's devastated family that they lost her recently to the dreaded C. He became very lethargic and sad, so the decision was made to let him go to Rainbow Bridge.
We obviously therefore have no history on this stunning lad, only what the kennels have seen in his first couple of days.
The sensible decision was made that Larry had to be put to sleep for his own welfare and for the staff's safety.
We may not be able to save them all but at least we can give them some love and dignity when the end comes. Will need lead work but this is being worked on at the kennels along with his general socialisation. Mia is now in foster with 6 other Sheps, 2 smaller dogs, 3 cats and 4 horses and is great with all of them.
Sadly Tara had to go to Rainbow Bridge as she had immense problems with her front legs and was in a lot of pain. Very sadly this gorgeous boy went to the vet to be neutered where they realised something was not right. It took a long time the next day to get a muzzle on him but a trip to the vets sorted out his overgrown nails and discovered cysts all around his neck and shoulder area which had obviously been causing immense pain. It explained why poor Zee has been grumpy and of course not liking the vets it had been the first chance they had to examine him properly.