18.02.2016
The oldest and strongest emotion of mankind is fear, and the oldest and strongest kind of fear is fear of the unknown. If you know the enemy and know yourself you need not fear the results of a hundred battles. What is needed, rather than running away or controlling or suppressing or any other resistance, is understanding fear; that means, watch it, learn about it, come directly into contact with it.
We can easily forgive a child who is afraid of the dark; the real tragedy of life is when men are afraid of the light. I may be compelled to face danger, but never fear it, and while our soldiers can stand and fight, I can stand and feed and nurse them.
I love the man that can smile in trouble, that can gather strength from distress, and grow brave by reflection.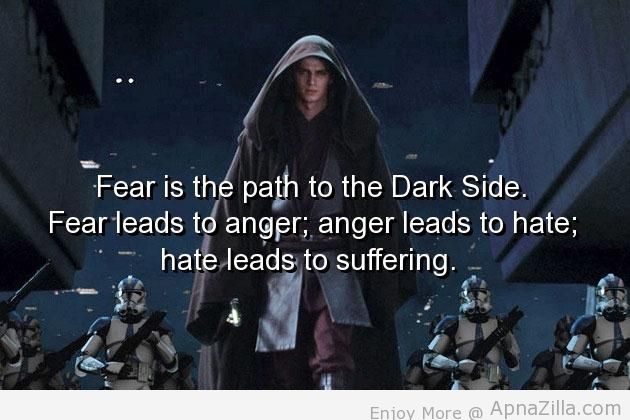 The antidote is to take full responsibility for yourself - for the time you take up and the space you occupy.