26.05.2014
The song features vocals of Australian singer and songwriter Vassy, and it serves as the second taste of Tiesto's upcoming sixth studio album, scheduled to be released later this year via Musical Freedom.
Tiesto recently unveiled his latest collaboration which could be one of his bests in quite awhile. While this track doesn't bring anything new to the table, it is still a solid track that will receive some serious air time.
The official video was premiered on Tiesto's Youtube channel on 18 March and later posted on Vevo on 9 April.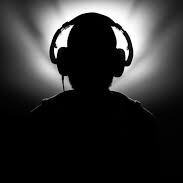 With a blinding melody, irresistible vocals, and speaker-smashing production…this is a monster. As his sound has evolved over the years, his fans have followed him as he moved from his roots in trance to a new and younger sound. It's the anthem the festival crowds have been waiting for, loaded with timeless chords and strong, contemporary beats. While some may not agree with his change in sound over the last few years, no one can deny that he has found a tremendous amount of success doing it.
Definitely meant for the main stage, the track has high powered synths that are supported with a sexy vocal line.