19.06.2015
University of Alaska Fairbanks (UAF) scientist Rolf Gradinger and his graduate student Brandon Hassett are embarking on a two-year project to uncover the secrets of parasitic sea ice fungi.
This month, at the start of the data collection, Gradinger and Hassett chatted with Field Notes about what they hope to learn about the secret life of parasitic sea ice fungi. Rolf Gradinger (RG): Sea ice plays a critical role in structuring life in Arctic marine systems. But it's also the platform for a lot of biologic activity within the ice during the periods of ice cover, specifically between the end of February and the period of ice melt. Brandon Hassett (BH): In the past 10 years, people have started to acknowledge the role of fungi in aquatic systems. BH: We really just want to find out who the players are—in other words, we want to assess the fungi diversity. So, we have two basic hypotheses, that: (A) these kind of parasitic fungi are very common within Arctic sea ice, and (B) that the mycoloop, as described in the freshwater environment, will also exist in the Arctic marine environment. Once we know who's in the sea ice, the second step is to understand what parasites are doing.
Often times, there's a very small window of ambient environmental conditions that favors the development of parasitism. This entry was posted in Alaska, Arctic, Biology, Cryosphere, National Science Foundation and tagged Alicia Clarke, arctic sea ice, Barrow, Brandon Hassett, Fairbanks, fungi, molecular biology, National Science Foundation, Polar Field Services, Rolf Gradinger, sea ice, University of Alaska on January 28, 2014 by Rachel. About Field NotesField Notes offers our readers a front-row seat in the theater of arctic research. Monday, the working week has begun and for some strange reason I can't help pondering about the penguins I saw working at the Winterland and the Winter Garden Festivals.
We've all had moments in our lives that have left us pondering, sometimes shaken, sometimes stirred.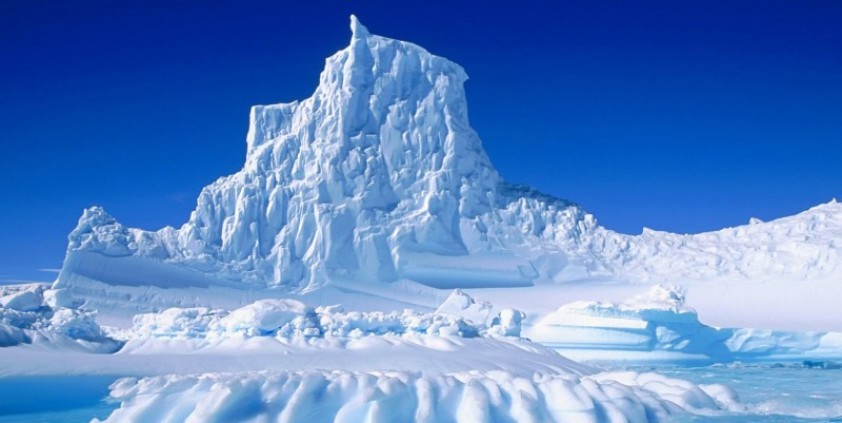 Scientists know quite a bit about organisms like the glassy diatoms, chlorophyll-rich algae and whipping flagellates that call sea ice home.
As part of their project—The Diversity, Seasonality and Function of Parasitic Fungi in Arctic Sea Ice—Hassett and Gradinger recently traveled to Barrow Alaska to collect data that will shed light on the diversity of these fungi, their abundance, seasonal variations and roles in the ecosystem.
Arrow: a mature fungal sporangium with cleaved endogenous zoospores attached at the terminal end of a diatom (May 2013).
Within the ice exists a microcosm of microbes and algae that live in brine channels found in between individual ice crystals. The first is a very traditional microbiology approach where we'll try to culture these organisms onto media and characterize their life history. To do that, we plan to grow algae in a tank here at UAF, and maintain and record their growth over time.
So the temperature, salinity and all these conditions in the tank should be very close to those physical conditions in Barrow to theoretically induce parasitism. Brandon will go up to Barrow and whatever he finds will likely be new to science because they [fungi] are not described. Whether the experience warmed us to our core, or ripped our soul apart, we've learnt something about ourselves. One square meter of sea ice might be home to billions of algae and hundreds of thousands of small animals that feed on these algae. We're finding that fungi are really important in breaking down recalcitrant substances and are also important parasites. We know they are parasitizing diatoms, but we want to know at what abundance and what rate they are actually consuming primary producers.
So I'm traveling to Barrow from the middle of winter (January) to the ice melt period several times to take a baseline of what's in the ice.
Our other approach is a more modern metagenomic approach, where you extract and sequence all of the DNA from the water and ice sample. Then in a second tank we'll introduce the parasitic fungi and compare the algae's biomass over time, if it decreases over time or not.
And then we also want to know how they are parasitizing—how they penetrate through the diatom cell wall.
What they realized was that most of the phytoplankton was actually parasitized by fungi rather than bacteria, as traditionally believed.
We'll take ice cores and will melt them down to make basic observations and take samples for detailed analysis including photography. We have a cold room and the materials where we can replicate the temperature, as well as light conditions similar to ice conditions. I'm extremely curious to see what we learn in this study because if it turns out that all of our ideas, hypotheses and objectives are right on, it will really have an impact on the way we look at Arctic sea ice from the biological perspective and will stimulate new research. These fungi are releasing spores that are consumed by the flagellates, ciliates and copepods and then incorporated into the food web. When we go to Barrow we'll be recording all of that data so we can replicate them here in the lab.