22.02.2016
In my seminary experience, there were several classes where we would spend a month or more of class time in discussion about pastor burnout and the ways to stay healthy in church relationships. The article was specifically about pastors and the unique aspects of the lives that they lead. Do you become frustrated when you work hard on something that others think you just kind of make happen and take that labor for granted?
Do you work and work to see something come to fruition only to see others not care about it like you do? I have held a baby in my arms and told her and her church family of God's great love for her and them. If there are scales to measure these things, surely they are tipped over by Christ's love for me.
Uyeliginizi aktive etmek icin mail adresinize gonderilen aktivasyon linkine t?klaman?z gerekmektedir.
In her book entitled Sacred Rhythms, Ruth Haley Barton includes a chapter about how to develop a personal rule of life.
This lesson has been a difficult one for me to learn, being a person who has pursued activity, productivity, and most of all, work, my whole life.  I feel that Jesus speaks tenderly to me in this saying, "Oh, dear one- your heart is so good, but this is not what I wanted for you, or what your calling requires of you. The passage used at the workshops was John 6:1-14, the miracle of Jesus feeding the five thousand. Here is the link to his full blog entry entitled, "Nothing is lost, Jesus says" and read just how Pastor Tom's experience with Lectio Divina revealed a different perspective for him. When my friend David Dendy recently started a diet, he reflected on his blog about the parallels between sticking to a healthy eating regimen and the life of Christian discipleship.  Where can we find the inspiration to stay on the path, when the tangible, measurable results we seek are absent or slow to arrive?
Through our research with Spirited Life, we discovered a particularly surprising finding: pastors show high rates of job satisfaction, along with high levels of job stress. Yesterday, she opened our time together by reading this bit of Psalm 30 from Eugene Peterson's modern translation on the Bible, The Message.
Thankfully, the Psalmist gives us an alternative promise: "across a lifetime there is only love".
Doctors treat A-fib with electrical impulses to "tune" the heart back into its proper wave pattern. The beating of a heart, the rhythms of breath, of laughter and crying, show us how vibration is at the core of our being.
We sometimes use balance as a metaphor for wellness and right living; Cootsona proposes rhythm as an alternative metaphor.
Cootsona cites neuroscience research, as well as advice from his father about carpentry, to make this point: Gritting our teeth to power our way through a creative block is counterproductive.
A bigger question: Is there a "groove" in ministry where your best work happens, where your best self shines through, where a divine rhythm propels you or carries you along? In her United Methodist Reporter column, Missy Buchanan suggests that the church should "make it a priority to get people across the life span to start talking about aging in spiritual terms."  This conversation would not only help congregants feel more comfortable with the aging process (it becomes viewed as "part of God's plan,") but also increase people's awareness and respect for members of the older generation. A fourth idea might be to create a Bible study and invite people spanning a range of ages to participate. Do you have a unique way of talking about aging or valuing the contributions of older adults in your church?  We would love to hear about it in the comments section below! Then he returned from the region of Tyre, and went by way of Sidon towards the Sea of Galilee, in the region of the Decapolis. Sometimes I come across something—a poem or a prayer or a piece of artwork—and it just sort of undoes me. What Nadia is getting at in her sermon is the ways in which we all tend to look for the most "broken" person in our midst, and get all holy, praying for God to heal THAT person over there. We so often think healing is about identifying what's wrong and then having that thing cured, but I wonder if spiritual healing has more to do with being opened than it does with being cured. Because, let's be honest, it's usually easier to not change and it's painful to be open and healing can hurt.
Beyond my own story, though, is the reminder that this sermon was explicitly crafted for and delivered to PASTORS. Be opened to the idea that your value isn't in working 60 hours a week for people who might not even be paying attention. Be opened to knowing that your own brokenness doesn't need to be hidden behind someone else's brokenness. Be opened to the fact that you may not ever get what you want and that you will actually be ok anyway.
Be opened to this whole Gospel of Jesus Christ thing actually, actually, actually being real.
We've known for some time that SAD – Seasonal Affective Disorder – causes lots of people to experience mild depression during the winter months, when days are shorter and the weather cold and grey.
But what about pastors' own vulnerability to the grey days, with their attendant increase in demands that time and creativity be spent planning for Thanksgiving, Advent and Epiphany? Perhaps it's time that pastors thought of keeping the liturgical year as a means of self-care, especially during the Advent-Christmas-Epiphany cycle.
In this joyful season of Eastertide, when new life is erupting all around us, take advantage of the long days and fresh energy to think ahead to the long nights of Advent and Epiphany. We are so pleased to bring you the first in our Mondays in May giveaway series, celebrating our one-year "blog-iversary"! Spiritual health lies at the very core of the Duke Clergy Health Initiative's vision of holistic wellness. Take a moment to look back through the blog and find a post that catches your attention, then leave a comment with what you like about it! A winner will be drawn on Friday morning, May 10, so be sure to get all your entries logged by 10 a.m.
Thanks to ALL who supported the blog this week by leaving comments, "liking" the Duke Clergy Health Initiative Facebook page, and telling your friends! Welcome!The Connection is the blog of the Clergy Health Initiative at Duke Divinity School. Barton explains that a rule of life seeks to answer the question: How do I want to live so I can be who I want to be? Kept alive by the Benedictine monastics, Lectio Divina's four traditional steps are read, meditate, pray and contemplate.
Since we were in a corporate space, we dimmed the lights and invited the pastors to listen as the scripture was read slowly and thoughtfully. I have been there many times myself and I will find myself in that same place somewhere further down the road. While there are a few theories behind such a contrast, pastors admit their love of the Church does come with a unique combination of stressors.
Those problems are listed below and include quotations offered anonymously from various Spirited Life pastors. Loneliness. One SL pastor has said that many clergy are warned to expect feelings of loneliness. While Spirited Life researches improvements for a pastor's mental and physical health, WebMD maintains that laughter is one of the most reliable of medicines.
To cast aside the sometimes-painful "once in a while" in favor of the promises given to me and to generations before me? Echoing Alan Watts, Cootsona reminds us that rhythm exists through a relationship between work and rest, sound and silence, yes and no, presence and absence. The conversation would also encourage older members to explore their "spiritual legacy,"  helping them see ways of remaining a vital part of the church even as their physical abilities change. I just had that sort of moment, and I'm struggling to wrestle something big and glorious and TRUE into this space here, because I'm excited to share it with you.
She examines the otherwise-unnamed "They" in the passage above, and how "They" begged Jesus to heal their friend. Like a frostbite patient … when the blood comes back into the extremities it's incredibly painful.  It can actually be more comfortable to allow parts of ourselves to die than to feel them have new life. Nadia had me at "be opened." Part of my own story is that I lost my father to cancer earlier this year, after months of dear and faithful friends praying for his healing. It's important, I think, not to miss this point, because it's those of us who spend our lives working for the care and healing of others who often miss how deeply in need of healing WE are. Have you ever felt your energy begin to dissipate at the mere thought of trying to explain to your congregation why Gospel lections for Advent begin apocalyptically? Some years ago I wrote a liturgy for Longest Night (always either December 21 or 22) in which I confessed my own discomfort with the "tidings of comfort and joy" that cultural Christmas demands we feel, and unleashed upon the congregation the fruits of my historical-critical research by noting that Bethlehem doubtless stank when Jesus was born. By confessing the power of the darkness, owning that Luke's birth narrative is scarcely so sanitized as we prefer to think, announcing that Incarnation made Mary scream in pain, and grasping that all of this is what Emmanuel – God with us – means, I was changed. We can't think of a better resource to offer for this first giveaway than the newest book by beloved Christian writer and teacher, Richard Foster, author of the contemporary classic, Celebration of Discipline. Jason Byassee, pastor of Boone UMC in Boone, NC, first printed in Books & Culture when the book was published in late 2011. You can only read so much elegant prose inviting you to pray before you feel guilty for not actually praying. Not a sentence is misplaced, each drives you to the next with the expectation that good things will be waiting.
That's right, if you told 25 friends about the giveaway, and liked our facebook page, and left a comment on a previous post, you would be entered 7 times! I have seen that same congregation swear to uphold and teach the promise that God has made for her.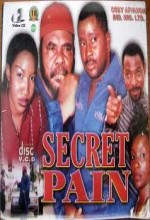 In the slow, deliberate reading of a selected passage, Lectio Divina is not used to gain scriptural information but "as an aide to contact the living God". After each reading of the passage, the pastors were invited to speak a world thought or phrase that resonated with them. Tom Steagald, a Cohort 3 Spirited Life pastor, wrote a blog entry about his personal experience with Lectio Divina while attending his Spirited Life winter workshop. With so many structural changes within denominations, pastors are often assigned fault for a church's lack of growth, sermon length, service length, and lack of interest in community outreach, among other complaints. The tripartite form echoed that of Lectio Divina, so I quietly asked my heart what God's invitation to me from this passage might be.
But he is confident he'll master a new routine, with God's help and support from friends and family. Liturgical dance is not a recent innovation; it is a way of recovering an ancient tradition of communing with God through rhythm and body movement. In his email my coworker wrote, "I thought about it as a blog post, but I'm not sure what I'd pull out or what I could add to it. Because sometimes healing feels more like death and resurrection than it feels like getting a warm cookie and glass of milk. Now, cancer is an evil disease, truly, and praying for healing is a good thing to do, but for my dad, he wasn't healed—at least not from the cancer—which caused a lot of pain for those who were faithfully praying for healing. So I invite you to click on this link, invest the six minutes that it takes to read this piece thoughtfully, and prayerfully consider what Jesus is saying to you today.
One way that our staff has tried to respond to this need is by devoting time  in our fall workshops to the practice of centering prayer. Like all of Foster's work since his landmark book The Celebration of Discipline, this one presents the spiritual disciplines to an evangelical audience as disciplines that are (not paradoxically) grace-filled. We're excited to spread the word about this gem of a book, and about the resources that this blog represents. And now, (drumroll, please!) the winner of Richard Foster's Sanctuary of the Soul is Aundrea! Dianne Lawhorn, a Spirited Life pastor from Cohort Two. She recently crafted a personal rule of life for herself and wanted to share her perspective. This misunderstanding of the nature of pastoral work is one of many consistent issues faced by clergy. We have heard from many of the pastors in Spirited Life how criticism can come in many forms, either directly or indirectly, including withheld offerings. If you are a pastor in the Spirited Life program, this is an area where your wellness advocate can provide a listening ear while also helping you find ways other support resources. But it can be the place of quiet consistency – the quiet consistency of God's love through many "once in a whiles". Most forms of play and entertainment depend on rhythm — variety and complexity within a regular pattern.
Music and dance can be employed as therapy for mood disorders, neurological disorders, even in cases of stroke and heart disease. Too often, pastors deal with emotionally draining situations; reflecting on your Call may bring back a renewed perspective on why you entered ministry. He was fully opened to the love and presence of God, in a way that I've never seen him, even after six decades of good and faithful Jesus-following.
Instead of considering this story through the lens of Jesus or the boy that provided the fish and loaves of bread, Steagald invites us to consider that perhaps we are "the leftovers" collected after Jesus had fed everyone. Indeed, there are often other people, partners in rhythm-making, to coach us back into the groove.
I worry about the things that I learn about my parishioners and their hopes and dreams and fears. As far as pastor burnout, I feel like most of what I have experienced has been just burnout in general. I have seen selfish, stingy church folks who complain about finances and give nothing of themselves. I have grown to be a part of a wonderful group of friends, of which many are in ministry themselves. This fellowship of my extended family and our times and vacations together have reminded me again and again about the love and fellowship of the Holy Spirit.