27.07.2014
However, if you hoped for an even more feisty track as for number three – the further listening will result in a serious disappointment. No me gusta la critica,esta condicionada por tus propios gustos y no es nada objetiva,parece que ser demasiado dulce es un problema.Creo que a muchas personas les encantara y no todo el mundo necesita mas energia guitarrera,para eso hay otros grupos.
They created quite a buzz among melodic rock fans with their self-titled debut back in 2002 and even topped it with its follow-up Times They Change three years later.
The track's powerful chorus against the background of tasteful licks and splendid solo makes one of the record's instant highlights out of it. Next are "Out Of My Life" (with a notable guitar solo) and a sweet power ballad "Wherever You Go," another cliched tune that's enjoyable, but forgettable. Technically it's absolutely fine, the 12 songs featured on it range from satisfactory to decent and to very good, and there's some stuff really worth attention here, too. It's not hard rock and perhaps more pop than rock genre-wise … but boy, the song is crafted well enough to make you wish contemporary radio friendly tunes were more like this anyway!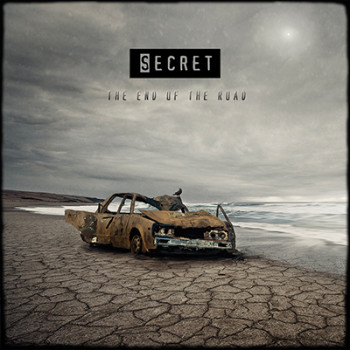 The only asset to decent, but way too poppy "Trust Someone" are the guitar parts – a real showcase of Ivano Gonzalez's musical sensitivity as well as technical prowess. Now the two guys from the apparently disbanded Spanish band return under the different moniker, Secret – Jesus Espin on vocals and Ivan Gonzalez on guitars, bass, drums and keyboards. The same goes for "Just To Hear You Say." This poppy piece could have ended up on any of the recent Bon Jovi releases. However, there's one flaw to it – labeled melodic rock, at certain moments it gets way more pop rock than rock, too mellow and thus easily forgettable.
And the fact of their first album – entitled The End Of The Road – being just released encourages one to check out, if the longish period of musical inactivity was fruitful for the creative duo … or not. It has to be admitted, however, that the lead guitar work is much better here, than it was on What About Now or its mediocre predecessors from the Jersey giants' catalog. Its follow-up is "When You Really Love Someone"; the track as such not being bad, a kind of country-infused pop rock schmaltz usually reserved only for Bon Jovi's Lost Highway album.
The fact is that the potential for the band still exists and hopes are that The End Of The Road will actually be the beginning for the Spanish music duo – as we still have to wait for their milestone to come out and shake us to the ground music-wise. It doesn't get much better with "Angeline," as the track's excessive lusciousness is the last thing a rock fan could wish for on the overtly sugary album; there are some interesting Spanish guitar-infused instrumental parts within the song, though. The final one is "I Believe In Love", which gravitates a bit more towards AOR – a move in the right direction to finish with, as the track itself brings to mind the likes of Casanova or … guess what, 91 Suite.