13.09.2013
CBS's most enjoyable odd couple of the midseason has nothing to do with Neil Simon and everything to do with the inspired partnership of top TV creators Vince Gilligan (Breaking Bad, Better Call Saul) and David Shore (House) on the anything-but-generic cop dramedy Battle Creek. The conflict goes beyond looks, because Milt's trusting, genial optimism clashes repeatedly with Russ's tough-guy technique. O SOLO MIO: Laughing at the apocalypse may not be everyone's cup of tea, but for those too squeamish to endure The Walking Dead, Fox's bracingly original, rollickingly funny and unpredictable new comedy The Last Man on Earth has, at its best, the timeless appeal of silent-movie-era clowning with a post-modern dude-run-amok sensibility. A one-man band of anarchic impulse wandering through a lonely wilderness of empty stores and unpopulated Phoenix mansions, forlorn Phil indulges the sorts of over-the-top fantasies you'd expect, including lolling in a margarita wading pool with salt rim.
Like The Twilight Zone with a hangover, Last Man evolves into a parable of being careful what you wish for. NO LIE, IT'S TERRIBLE: The biggest disappointment in a busy Sunday of premieres is ABC's dreary he-dun-it (or did he?) Secrets and Lies, which could just as well be called How to Get Away With Boredom. This clichéd murder mystery, which like the BBC America's compelling and soon-to-return Broadchurch (and Fox's unfortunate remake Gracepoint), involves the shocking death of a young boy, which turns out to be one grim slog of a nightmare scenario for poor Ben Crawford (Ryan Philippe). The two stars appear locked in an unappetizing pout-off of lousy acting: Lewis projecting unrelieved, almost comical gloom, and Philippe an existential ennui, even as he and his family (including an estranged wife, harshly played by KaDee Strickland) are subjected to a traditional media circus and various other melodrama: Vandalism! Emily: As much as I would HATE being left alone in this world, I have to say there are some really fun things to do when there are no rules (like park in a handicap parking spot and run stop signs). Emily: More cast has been announced, so we obviously know there are going to be more characters, but currently it leaves the question of how long this gimmick can last. Gilligan conceived the series about a dozen years ago, but it took the clout generated by his instantly iconic AMC series to reignite interest in this quirky procedural, in which a cynical detective from Battle Creek, Michigan's hard-luck police department finds himself working alongside a matinee-idol gee-whiz FBI agent who may not be as squeaky clean as he looks.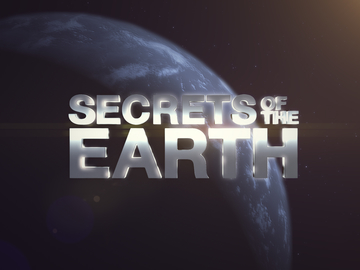 In what begins as an extended solo act, Saturday Night Live veteran Will Forte gives a brave and endearing performance as every-schlub Phil Miller, last man-child standing after a virus apparently wiped out all other traces of human life, not even leaving zombies behind. As ordinary as its unimaginative title suggests, Lies is reminiscent of The Killing in its frequent moody downpours—minus, sadly, the terrific acting and layers of ambiguity. This well-liked family man and house painter inexplicably becomes Neighborhood Pariah #1 after discovering the little neighbor boy's body while jogging in the rainy woods. The first episode was just the right length in that any more of Phil by himself and I would have been bored. In addition, the case at the heart of the story will likely be way more complicated than one might expect at first glance. In addition to yearning for YA books—the more dystopian or fantastical, the better—she can also be found swooning over superheroes, dreaming of The Doctor and grinning at GIFs.
SPOILER ALERT: Being the last man on earth is super lonely, but being a man suspected of killing a child might be even lonelier. I think Will Forte and Kristen Schaal are enjoyable, and for a show that has little to nothing happening for the first episode, I find them (and their interactions) very engaging to watch.
I get that it was setting the stage, and that we have to truly appreciate what it's like for him to be alone before we can understand how desperately he needs a companion.
I like Will and Kristen enough that I want to wait it out a few more episodes while the show finds its footing (as happens with most Fox comedies) because I think when it does it could be something really great. I feel like I know how the show is going to end, too, regardless of the twists and turns it takes along the way.
The opinions on this site belong to the authors and do not reflect the views of the Alamo Drafthouse Cinemas. Andrea Cornell (Juliette Lewis), who instantly zeroes in on Ben with the sort of glowering intensity you'd expect from procedural schlock like Stalker.
The tired plotting builds to easily predicted twists and the music swells for cheap effect at nearly every act break. But nothing really happens, and what I would have liked to have seen more are him actually going to collect all of the items he "stole" as opposed to just coming back home with them.
If you make it through the entire two-hour premiere, I'll have to presume your remote isn't working, and that's a secret you can keep to yourself. Oh, and I totally called he was Tom's father from the beginning, so I was totally let down by that as a twist!
Also, watching Ryan Phillippe play father to a sixteen- or seventeen-year-old, when I remember very clearly him playing a sixteen- or seventeen-year-old, made me feel really old.