31.10.2014
The rationale behind game-based learning has instant appeal: interactive play that engages learners while simultaneously immersing them in the subject matter they must master. Ben Betts is a research engineer at the International Digital Laboratory, University of Warwick, UK, and his presentation is entitled Creating Epic Engagement with Game-Based Learning. Simon Egenfeldt-Nielsen, founder and CEO of Serious Games Interactive in Denmark, will present a paper entitled Important Lessons from the Last 10 Years with Game-Based-Learning. Petri Lounaskorpi of the University of Jyvaskyla, Finland is a teacher and an ardent supporter of ICT use in education having spent many years developing web-based learning systems for students and trainee teachers.
Euan Mackenzie is the CEO of 3MRT, an Edinburgh-based international company that develops game-based e-learning software and visual mapping tools.
A great idea: Warriors Field Guide serves as an authoritative illustrated companion book to Erin Hunter's mega-popular feline series.
Read an Excerpt Warriors Field Guide Secrets of the Clans By Erin Hunter HarperCollins Publishers, Inc. Erin Hunter is inspired by a love of cats and a fascination with the ferocity of the natural world.
I BET YOU HER BOOB DEFLATED LOL SHE NEEDS TO STOP ALL THAT WEIRD BEASTUALITY BULLSHIT AND FLIRT WITH A REAL HUMAN BEING NEXT TIME. In designing and selecting suitable games for incorporation in the classroom routine, educators and innovators must be cognizant of the principles of effective game-based instruction. Lounaskorpi's OEB presentation is entitled Involving Teachers in Games and Virtual Learning Environments.
Enabling JavaScript in your browser will allow you to experience all the features of our site.
This carefully planned hardcover contains full-color art, useful fold-out maps, and a glossary; but series fans will also be drawn to the detailed text, which covers the various clans, their history, the characteristics, and their locales. As well as having great respect for nature in all its forms, Erin enjoys creating rich mythical explanations for animal behavior. In session VIR05, The Best Kept Secrets of Game-Based Learning, distinguished speakers will offer insight into how virtual environments and game-based learning can be integrated into school curricula seamlessly in order to increase learner motivation and enhance collaborative learning. The  speakers give us a sneak peek into their top secrets on successful game-based learning. They were drawn by the soft rustlings of small creatures, shadows under the water, and the sudden commotion of birds' wings in the trees. And they fought constantly, fearful that prey might run out and that their overlapping territories were being threatened. All around them they saw the spirits of their slain kin, no longer torn and bloodied but shining like fallen stars. They huddled on the ground, and, as the spirits spoke, they saw terrible visionsof the future. Let Shadow rule the forest!" "And you would lead us into darkness too!" meowed a silvery gray tom with green eyes. It is River, not Shadow, who should unite the forest!" "The forest is more than River and Shadow," growled a wiry brown female.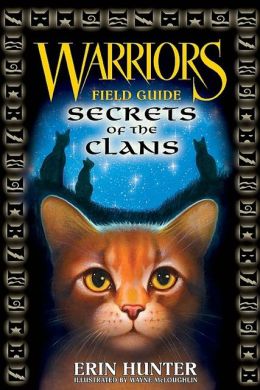 If any cat was born to rule, it is I." A furious yowling broke out under the four great oaks, watched in silence by the spirit-cats. On the top of a high rock, they saw a tabby cat, one of the fallen, her fur shining though there was no light in the sky.
And if blood is spilled on those nights, you will know we are angry." "You will be warriors!" yowled the tabby from the high rock. Your hearts will be filled with courage and nobility, and if you must fight, it will be not for greed, but for honor and justice." There was a long silence. I believe we can choose our territories and lay down borders fairly, in peace." One by one, the other cats murmured their agreement. Then they returned to their homes and sought out cats like themselves, with similar strengths and abilities.
Then they divided the forest so each Clan had enough prey to survive, and all the cats could live in safety. And when the leaders returned to the four great oaks for the first night of the full-moon truce, their starry ancestors gave them eight more lives, as they had promised.
Still, as long as they lived by the warrior code, their fallen ancestors would watch over them and guide them through their lives.