25.11.2015
When Mr Verloc becomes involved with an anarchist plot to blow up the Greenwich Royal Observatory, things go disastrously wrong. Lideria.pl korzysta z plikow cookies, a ich zapisywanie mozesz wylaczyc w ustawieniach przegladarki.
All does not run smoothly however and leads to Mr Verloc's wife, Winnie, demonstrating how quickly rational equilibrium can change to frenzied destruction. Setting his story in a subterranean grimy London peopled by deceptive, dishonourable characters, Conrad not only reminds us of the futility of mindless aggression but also of how near it is to the surface of human behaviour. This group has been formed to gather the people who enjoy Japanese anime and all of its facets, to salute the people from the land of the Rising Sun. A podcast network featuring uncensored pop culture criticism and comics creation conversation. In light of the AudioShocker's impending retirement, the kids at the Allegheny Teen Center have brainstormed a list of questions about art, comics, life, and other stuff.
If someone has an idea for a webcomic, can they make it up as they go along or do they need to write it all out first? Plus, we briefly the discuss the new audit Teen Center is undergoing in light of some troubling events that have occurred recently. On this episode, we contrast and compare Garfield in January 1984 to Garfield in January 2014.
The art has evolved a bit with Garfield spending more time on his hind legs and doubling the size of his feet.
After the end theme, we read the latest Allegheny Teen Center announcement from Hank 300 (who wasn't able to record this episode with us due to a catastrophic Super Bowl related internet crisis). The main character is Romona, an Arkseologist who's working to fight back the expansion of the crystals while seeking to eradicate them completely. For years, Solomon Mars has created panel-to-panel comics that he shares online as Flash files. Since this episode was recorded a couple of weeks early, we've got a special update after the end theme… a conversation between Nick and Hank 300 recorded on location in Walla Walla, WA! If Nick, Hank, and Cecily make it out alive, then we'll have a new podcast for you on Tue Jan 7 wherein we'll discuss Battle Angel Alita v5 chapters 1-3. After a conversation about Ross's earwax, we review the documentary Bones Brigade: An Autobiography and its behind-the-scenes companion, Bonus Brigade. In Bones Brigade, we follow the history of the infamous 80s skateboarding team of the same name through interviews and archival footage. At 42:00, we wrap up our Bones Brigade review and shift to comic news (which, of course, means means news about everything except comic books). We also review a comic book review (meta!) by our buddy Kelly Thompson, who writes eloquently about a book we've never heard of called Marvel Knights: X-Men #2. We really wanna review Iron Man 3 and give away a bunch of Iron Man comics, but the movie's so damn expensive. Ross relives the development hell of Dead Tired, a pitch he worked on with Vertigo at DC Comics for years until he couldn't recognize the story any more. Ross has had numerous misses with the Teenage Mutant Ninja Turtles, starting years ago at Mirage Studios up through last year when he was offered an opportunity to draw the main series at IDW.
Nick describes a few of his own rejected pitches for animated shorts over at Frederator Studios, including one you can read called The Demon From My Butt. After that, Ross and Nick rant about annoying comic book news and try to figure out what the #$%& is going on with Scarlet Witch's O-face. After that, Ross and Nick rant about annoying comic book news and try to figure out what the #$%& is going on with Scarlet Witch's O-face.
After the announcement, Ross drops a quick update about his art for the next story arc of IDW's Teenage Mutant Ninja Turtles and Nick talks a bit about his new Nik Furious album, 7 Star Sky Flash Kick.
Then we tear apart Sleepwalker #25-33, the last nine horrendous issues of this oddball comic book series. Finally, we try to hunt down some intriguing comic book news to talk about but struggle to find anything worth discussing.
Artists Kristi "Batz" Zerga and Dianna "Kitty" Spain are collecting the first three crazy issues of their Kitty & Batz comic book series into one twisted, brightly colored graphic novel called Hypnotic Homicide. Artists Kristi "Batz" Zerga and Dianna "Kitty" Spain are collecting the first three crazy issues of their Kitty & Batz comic book series into one twisted, brightly colored graphic novel called Hypnotic Homicide. Ross Campbell is hard at work drawing the next Teenage Mutant Ninja Turtles story arc and he delivers an ultra-brief update on his progress! Nick Marino wants to know: If Ross could go on a road trip to scenic Northhampton, Massachusetts with Leo, Donny, Mikey, and Raph… what would they do?!? After that we dig our discussion teeth into the meaty meatalicious juicy tasty extra-sized beef of the episode — Sleepwalker #9-16! On our last episode, we took a look at the rocky beginning of this early 90s alien superhero.
Bob Budiansky and Bret Blevins are at their best in the four-part Color Blindness story arc featuring the naked technicolor supervillain, Spectra. Next: We say goodbye to Bret Blevins and hello to Kelly Krantz as the series begins to wane in Sleepwalker #17-24 (and the Holiday Special).
Hank describes the blossoming romance between Dino (#1 rez gangsta) and Carol (the new Granny), and the parental connection between Red Crow (living in a tipi) and Dash (deadbeat dad).
While the end of Scalped defies many of our original expectations, it also reinforces the extreme violence and misogyny that consumed earlier volumes.
In Between the Panels we take a look at artist Danijel Zezelj, who's managed to best match Guera's style out of any other contributing artist on Scalped. Finally, in Smoke Signals we look ahead to the future, asking questions like: Has Dino's character arc fizzled out? After Kaylie McDougal confesses her hatred for Bill Murray and Nick Marino drops a shoutout to illustrator Summer Suzuki, we BARF up a storm with ALF s1 e23 and ALF s1 e24! Next up, Kaylie and Nick talk about their respective reasons for why they hate getting haircuts. That transitions into a discussion about naming characters, which leads into Kaylie's new comics project. After the end theme, we review (with SPOILERS!) The More They Stay Insane by Skipper Martin, Adam Huntley, Michael Spicer, and Thomas Mauer. While Shawn works on the latest page of the Gello Apocalypse webcomic, he talks about life, love, comics, and more. He also shares his thoughts about Ross Campbell's self-published graphic novel of Mountain Girl comics. After the end theme, Shawn gets deep and talks about the difficultly of juggling different comics while working a day job.
Scott Hedlund joins Nick Marino to talk about comic book conventions, self-published comics, and prints.
Even though they began as comic book events, most large conventions are now expensive pop culture showcases for movies, TV, and established properties. On the flip side, there are lots of local expos and fairs that favor crafts, zines, and artistic aesthetic over narrative comics. ALSO: Shoutout to Rob Harrington of Ginger Rabbit Studio for sharing his thoughts about prints and comics with Nick at last weekend's Long Beach Comic Expo. Shawn Atkins is joined by David DeVera, comics writer and indie publisher of the grindhouse graphic novel, Ninjabitch, through Diamondgoat Media.
Finally, the dudes give props to one of their favorite Pittsburgh comic artists and collaborators, Harold Cupec (creator of Pugnuggle Tales).
Brandon shares about his background as a musician and how it's informed the story of his ongoing series, Dedford Tales.
Brandon also discusses his visit to Tokyo and the how it yielded fantastic photo ref for the fight scenes in the Manga Haters story. Also, after the end theme, Neal reminds everyone that he hates Spider-Man and would NOT go get a hot dog with Spidey, Chris Christie, and Paul Verhoeven. Ken joins Hank and Nick to talk about his art for Aspen's All New Michael Turner's Soulfire #1, a special $1 introductory issue that's in comic shops this week. From character designs to page layouts, Ken discusses the artistic decisions that went into his pencils for All New Soulfire #1. Plus: Giant metal spiders, considering favorite characters when composing a page, depictions of different body types, cybernetic limbs, and more. We kick off this episode with a discussion about the brand-spanking-new X-Men: Days of Future Past trailer. We ask ourselves: "Who would I be if I could be any mutant in the DoFP movie?" Ross Campbell would be Marrow and Nick Marino would be Mole.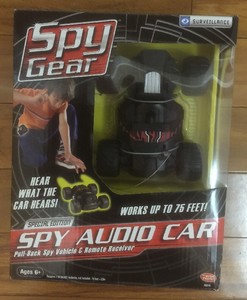 Next up, we tumble into nine terrible issues of the early 90s catastrophe that is Sleepwalker #17-24 (and the Holiday special!). Everybody's got a hand in the chaos, from Bob Budiansky's overwritten scripts to Krantz and Lowe's awkward linework to Marie Javins's sloppy colors to Richard Starkings's wonky letters. But as rough as these issues are at times, they're still packed full of goofy mainstream superhero wackiness.
Next up — after Nick Marino helps Ross Campbell work his new microwave — the guys chat about Star Trek: Voyager. After a brief rundown of creator Bob Budiansky's comics resume, we dig into this bizarre series featuring some odd and memorable moments captured by Ross and some choice weirdness chosen by Nick. Next: We continue our dreamy discussion with Sleepwalker #9-16, including the Color Blindness four-part story arc. First up, Hank 300 and Nick 20 chat about the digital panel-to-panel experience of reading Scalped on ComiXology. We also continue our discussion about Scalped's treatment of female characters, finding that this story arc does nothing to make up for past transgressions.
The story settles into a brisk action-packed pace but it also increases the language and violence to a cartoonish extreme.
And there's a new addition to the rotating team of Scalped artists — the magnificent Francesco Francavilla, whose work here is a bit looser than usual. We kick off the podcast with a recap of Ross's collaboration with Joe Keatinge on Rob Liefeld's Glory from Image Comics.
Furno's two-parter, The Boudoir Stomp, feels distinctly different from the stories that Jason Aaron writes for Guera.
However, Guera's work has established the overall visual tone of Scalped and his approach tends to heavily integrate characters with settings.
Many of our questions from last week's discussion were promptly addressed by these comics, Scalped #19-24. Finally, we follow up on last week's discussion of Scalped's lack of substantial female characterization. Ross Campbell and Nick Marino try to figure why there's so much fan porn of the Wii Fit Trainer, which leads into a chat about asexuality and romantic identity. On the previous episode, Hank 300 and Nick Marino assumed that Dash would always be Scalped's primary protagonist. After we ponder the chronological order of events that led to Gina Bad Horse's death, we ask ourselves if Chief Red Crow has become more likable after this arc. Nick wonders about Agent Nitz's background, trying to discern if the character's heritage is important to the story.
Nick compares the differences between the male and female characters in Scalped, and speculates on the significance of the blowjobs seen in this story arc. Hank 300 of the Allegheny Teen Center has teamed up with Nick Marino to launch a new show about books, comics, and more! We're kicking things off with an 11-part series of weekly podcasts focused on Scalped, the 60-issue Vertigo comic series by Jason Aaron and R.M. Hank is reading Scalped as printed graphic novels while Nick is reading it digitally in single issues, so we've got different perspectives on the darkness of Guera's art and Lee Loughridge's colors. We dig deep into thematic elements and character relationships, leaving us asking a lot of questions.
Our contest winner from Everything Blows #1 is Jason Averill, who cast Vanilla Ice as Captain America. After Ross Campbell and Nick Marino discuss two sets of wacky Laser Mission movie covers, they review Kelly's favorite 90s action movie, Rapid Fire. Brandon Lee is Jake Lo, an art student with a traumatic past who gets swept up in a battle between two drug kingpins. We follow up our Rapid Fire review with a discussion of the latest and greatest comic news! Also, did Ross and Nick predict the ending to Age of Ultron waaaay back on November's A Podcast with Ross and Nick #142? Finally, after the end theme we expose Chris Sims and Comics Alliance's attempt to get EXTREME by reviewing X-Men: The Animated Series.
Another notch on the "shit we never thought would happen" bedpost was carved today when Deadline Hollywood announced that Benicio Del Toro has been cast in a lead role in Marvel's upcoming Guardians of the Galaxy movie.
With the knowledge that the movie is inspired by the most recent incarnation of the Guardians by Dan Abnett, Andy Lanning, and Paul Pelletier, I put on my comic book thinking cap and came up with this list of possible superheroes that Del Toro might portray in next year's Guardians of the Galaxy film. While this seems far fetched, I wouldn't put it past Marvel Studios to turn Thanos into a fast-talking mystery man. A dog sent into space by the Soviets, Cosmo drifted out of Earth's orbit and eventually mutated into a hyper-intelligent talking canine who assists the GofG. Kl'rt is probably unavailable for this film as we know him, since he has the combined powers of the Fantastic Four (currently optioned by FOX).
One of the most complicated and confusing of Marvel's legacy superheroes, Captain Marvel is pretty open to interpretation. A guy like Benicio carries a pretty hefty salary and Marvel Studios is well-known for being stingy.
Shawn Atkins and Nick Marino are joined by penciler V Ken Marion to discuss his journey as a professional comic book artist. Ken talks about starting with samples and portfolio reviews, his early work with Bluewater Productions and Zenescope, his work on the recently-wrapped Extermination from BOOM!
After the end theme, Ken and Nick discuss a bunch of other stuff including what V stands for (hint: V), coloring straight from Ken's pencils, and more. Ross Campbell and Nick Marino become EXTREME comic book podcasters, starting out with two mind-blowingly stupid incredible episodes of X-Men: The Animated Series, #56–57 (s4 e4-5 on Netflix). Then it's time for News You Can Use, catching you up on the latest and greatest comic book news.
Dzieki temu latwo jest zidentyfikowac uzytkownika, ktory rozpowszechnil produkt w sposob niezgodny z prawem. Opcja platnosci przy odbiorze nie jest dostepna dla zamówien odbieranych osobiscie w ksiegarniach partnerskich, kioskach RUCHu oraz w wybranych Paczkomatach InPost (informacja o mozliwych formach platnosci dla danego paczkomatu znajduje sie w koszyku).
He is to instigate an act 'of destructive ferocity so absurd as to be incomprehensible, inexplicable, almost unthinkable; in fact, mad'.
We love cult films, comic books, graphic novels, webcomics, animation, weird TV shows, and fighting games. Every week we discuss comic books, webcomics, graphic novels, movies, TV, video games, fighting games, and more.
It's a panel-to-panel fantasy story set in the world of Ephon, a land overtaken by a crystal wasteland called the Nightmare Forest. But he's really stepped up the interactivity with Myth of Eustro, layering information about the story of Romona and the world of Ephon into roll-overs and clickable icons. While the film features a lot skaters, it focuses on a core lineup of Tony Hawk, Steve Caballero, Rodney Mullen, Mike McGill, Lance Mountain, and Tommy Guerrero. We complain about the major comic book news sites, from the mainstreamy-est to the indie-est.
And after the end theme, Justique talks about the time Nick tried to get her to enter a wet t-shirt contest.
He also talks about his Vertigo pitch for Swamp Things (yes, "Things"), which was rejected in favor of a China Mieville Swamp Thing comic book that never happened.
Luckily, Ross was able to get the TMNT thing to finally happen and his four issue IDW Turtles story begins next month! Ross passed up an opportunity to draw an issue of the most recent Young Avengers series, plus he declined to work on the new Marvel Knights Hulk miniseries.
Sleepwalker goes evil, Rick Sheridan dies, Sleepwalker is revealed to be faking it the entire time, and Rick is somehow really alive and his corpse didn't decompose. It's currently on Kickstarter and they'e got some amazing rewards including t-shirts, prints, posters, variant covers by legendary artists, and more. In these comic books, the series hits its stride as Sleepy gets some quirky new villains and has an awkward encounter with Ghost Rider. Sleepwalker gets addicted to rainbow light, leading to fights with the Fantastic Four and his human host, Rick Sheridan.
Hank 300 and Nick review the three final volumes of the series (issues #43-60) — Scalped Vol. Hank and Nick want suggestions for the next graphic novel, book, or audiobook you'd like us to review.
Shunka's sexual reveal gets trumped by more extreme violence, while Dash's daddy — Wade — returns to the Prairie Rose Indian Reservation.
8: You Gotta Sin to Get Saved and a recap of the Teen Center's summer field trip to Fallingwater.
You can buy the trade paperback from Ross at conventions (or you can send him a message through deviantART). Spinning out of Comic Book Pitt #126, Scott and Nick discuss the struggle of selling indie comics at comicons. While self-published comics featuring original characters tend to be overlooked, questionably legal prints of licensed characters sell like crazy. Dave talks about what he's got going on, and Shawn shares about the latest happenings in Gello Apocalypse (including his new time-traveling character and the impending reveal of the deal with Mr. Then Nick and Brandon talk about the genesis of their Haters collaboration, which leads Brandon to reveal that this five-page superhero story is the first time he's gone completely digital with his drawing process. Plus, Brandon gushes about his favorite tips and tricks for using PhotoShop and Manga Studio for comic art!
Michelle and Heather Nunnelly kick off off their first VACANT Bits episode with… teacup pigs?!?
Leave 'em in the comments by Sunday, Jan 27th and we'll discuss our favorite suggestion on the next episode. Brett Blevins and Mike Manley depart as Kelly Krantz and John Lowe assume the roles of penciler and inker. It was a close battle but Kaylie inched into the lead with her witty and unusual reasons for loving Captain Jean-Luc Picard.
Ross was in a serious Voyager slump until he finally watched the crazy episode that Nick told him about on the last podcast. Ross and Nick discuss the first eight issues of this early 90s superhero series from Marvel Comics. Though dated and awkward at times, Sleepwalker is a fun series that would be even better if it wasn't plagued by silly character crossovers.
If anything, it makes things worse by ensuring that pretty much every woman in the story safely fits into a "lover, mother, or corpse" role. If the earlier arcs of Scalped seemed to promise a "Native American noir" style of storytelling, then this arc suggests that we're really reading "Bad Boys on the rez" instead. Nick Marino just read the 12 issues from cover to cover and he's got some thoughts about the experience. It's a fruitful collaboration with Brian Lynch (and Heather Nunnelly!) that artfully digs into Alopex's animal origins and sets a path for the character's future. Nick hates the tedious character descriptions while Ross loves all of the emotional teen drama. It's a much more direct and introspective tale, with lots of close-ups and character studies. Also, Guera's close character shots are more abstract than Furno's direct, emotional images. We get Carol's backstory, a flashback involving Wade (Dash's father), and a lot of character development for Dino Poor Bear. We question if Scalped's constant use of female nudity (albeit realistic nudity) is better or worse than the idealized sexualization of the female body often found in superhero comics. 4: The Gravel in Your Guts and a retrospective tribute to Esther McGillson, the ATC's treasurer from 1976-2012. Stan Lee confirms Marvel movies despite not being involved with any of them, Richard Donner and Geoff Johns will have lunch with you for $8500, and Vertigo announces a bunch of new boring comics.
Meanwhile, Hank has a strong premonition that Dino Poor Bear is gonna do something terrible as things progress, while Nick feels that Granny Poor Bear adds a vital level of humanity to the cast of characters.
Tell us the title of your sequel and give us a one-sentence elevator pitch in the comments on the AudioShocker. Just imagine Del Toro wearing the Infinity Gauntlet and mumbling "I am God" while fumbling with the Infinity Gems. But I could easily see Marvel giving this sassy shape-shifter a different set of abilities for the GotG movie. Maybe Marvel will go the creepy route and make Del Toro into a leering, sleazy alien with pleasure stimulation powers.
With Benicio on board, this could be a good opportunity to reinvent this cosmic Kree warrior. Maybe Deadline Hollywood got it wrong when they said that Del Toro is a lead character in GotG — instead, he could have a cameo as Thanos's super-smart father, Mentor of Titan. There's no reason why Benicio couldn't play this chain-smoking, smart-ass troll with a history of helping out Marvel's cosmic adventurers.
Adam Warlock is aloof and unusual, and Del Toro could definitely capture those qualities of this cosmic anti-hero.
Over time, the AudioShocker has grown from a single weekly podcast into a full-fledged podcast network with tons of regular contributors and a wide range of content.
Once the votes are in, Solomon crafts a new chapter that takes Romona and her Famylyr named Ephyx on another adventure. His pitch for a giant monster story called Shibbahyip was rejected by Tokyopop, and so was his original pitch to Oni for Wet Moon. 3, now available digitally from Comixology, this Wednesday in American comic shops, and July 9 from Amazon. Michelle and Heather rant about the game's characters, lack of establishment, horrid gameplay, sexism, and more.
Neal was watching the new RoboCop trailer and all he could think was, "why are we still putting out movies that don't have a chance to make a good ROI?" Well, it turns out that Nick is the audience for these unnecessary 80s and 90s action movie remakes like the new RoboCop and Total Recall, not to mention shameless throwbacks like Escape Plan.
Ed Quillin wants us to talk about Marvel's fantastic value-priced comics that make him feel all warm and fuzzy inside.
Seth Fronzoli poses a culinary conundrum that inspires passionate debate and historical exploration. Ya know, the one where Tom Paris and Captain Janeway have freaky hyper-evolved-salamander-human sex and give birth to a small litter of super-mutants before they're rescued by the crew of Voyager. Plus, Ross shares his favorite and least favorite things to draw in the story, from waffles for breakfast to early 20th century France.
He's a torture-happy enforcer that poses a problem for Red Crow's tenuous balance of crime and justice on the rez. While the casting could have been more inclusive, it's a pretty good superhero animal movie. 2: Casino Boogie smashes that notion to bits as it spotlights six different characters from the rez. One lucky winner will receive a custom movie cover to their Rapid Fire sequel drawn by Nick. System platnosci elektronicznych obslugiwany jest za posrednictwem firmy PayU i jest dostepny dla wszystkich form dostawy. Cecily is brainwashed and Hank is trapped the bottom of a grain mill that's slowly being filled with flour. And Bonus Brigade is a documentary about the documentary, featuring more interview footage combined with video of the original documentary's debut. And shoutouts are shouted out… especially to Ross Campbell and his portrayals of romance in Wet Moon. Neal and Nick both agree that these modern corporate comic books are delivering so much quality that there's absolutely no way whatsoever that the company might be price gouging. Draw Sleepwalker or write some Sleepwalker fanfic and submit it to us with a link in the comments no later than Monday, November 11th. At the core, we strive to give you the raw conversation as it was recorded, with minimal editing. W przypadku towarów oznaczonych jako zapowiedz, wysylka nastepuje, gdy produkt pojawia sie w sprzedazy. Congratulations to Carrie Howarth, who killed it with humor and creativity, and Eric Shonborn, who wooed us with sheer artistic prowess. W pozostalych przypadkach koszty dostawy ponosi klient, a wysokosc oplat zalezy od wybranej formy dostawy.