05.04.2015
Or, to use a metaphor straight from the film, forbidden coffee – which, as Travis explains to Jodi early on, he shuns as a Mormon because of its addictive properties.
Trouble arises, of course, as love-struck Jodi bridles at the strictly recreational role she plays in Travis' life. So, for a time, Travis thrives as a satisfied two-timer, while Jodi is increasingly desperate to please.
Dirty Little Secret charts a step-by-step, we-all-know-where-this-is-headed run-up to her grisly payback, a scene lyrically staged as a slow-motion massacre to give the audience equal doses of horror and dramatic catharsis after having witnessed Travis push her past the breaking point. Mind you, such an assessment of this film and its doomsday narrative is meant in no way to trivialize the real-life tragedy of Jodi Arias and Travis Alexander. But Dirty Little Secret is a step up from the reality-TV treatment the case has gotten with its more excessive coverage.
An oddly respectable bit of fluff, this film would never be mistaken for art, which typically explores something larger than itself.
Actor Jack Noseworthy attends Lifetime's "The Secret Life of Marilyn Monroe" Premiere Event at The Theater at The Ace Hotel on May 11, 2015 in Los Angeles, California.
In miniseries format, however, split into two two-hour parts, the pacing was so much better, and we got to really take our time absorbing Marilyn's story.
On top of a more well-constructed story, there were plenty of other reasons I enjoyed the miniseries.
Executive producer Keri Selig and actor Jack Noseworthy attend Lifetime's "The Secret Life of Marilyn Monroe" Premiere Event at The Theater at The Ace Hotel on May 11, 2015 in Los Angeles, California.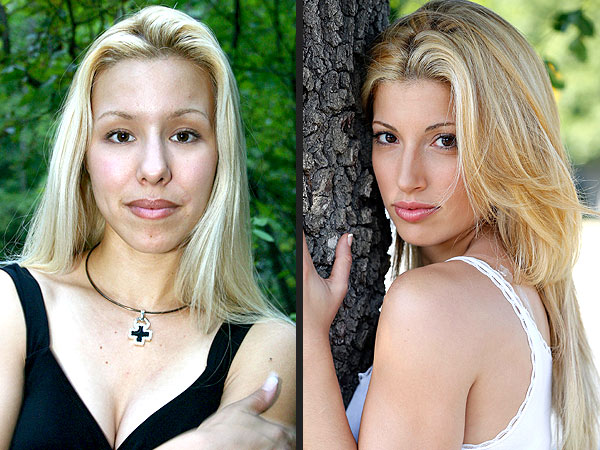 Actress Kelli Garner attends the screening of Lifetime's Miniseries "The Secret Life Of Marilyn Monroe at The Theatre At The Ace Hotel on May 11, 2015 in Los Angeles, California.
But Jodi Arias displays wicked knife technique in a new Lifetime movie that could have just as well been titled, Fatal Attraction for Cable News.
EDT, Jodi Arias: Dirty Little Secret is a ripped-from-cable-news saga of a woman scorned who last month was found guilty of killing her former lover, motivational speaker Travis Alexander.
Every sordid detail, it seems, has been trumpeted for years by the media, then recycled for months during Arias' trial in Phoenix that got blanket coverage on TV and in particular on cable's HLN, vaulting that network to record ratings. Portraying what led up to the crime, it's tucked handily between the May verdict for the murder trial and the July retrial in the life-or-death-penalty phase.
It's a draw-you-in, sudsy melodrama stocked with guilty pleasures: romance, sex, obsession, betrayal and vengeance.
The film also serves as a refreshing alternative for telling the tale, dramatized for maximum titillation while, in its tidy, two-hour package, efficiently stripping away the wretched excess.
But there's a lesson to be learned here nonetheless for anyone who looks beyond the tawdriness: If a lover seems too good to be true, he or she probably is.
It helped that there was also a frame narrative, featuring Marilyn (Kelli Garner) talking about her life to a therapist.
The production design, as well as the costumes and makeup, were much more authentic and convincing than we've had to endure in previous biopics. On June 4, 2008, Arias stabbed and slashed him nearly 30 times, slit his throat and shot him in the head in what prosecutors said was jealous rage, and what Arias unpersuasively argued was self-defense, when, according to her, he attacked her.
Tania Raymonde (perhaps best remembered as Alex Rousseau on Lost) is swell as Jodi, with a remarkable likeness to this sexy, young woman no man could resist, at least not Travis as he fought a losing battle with his Mormon principles to feast on this forbidden fruit. That's doable if the movie focuses on one time period or event, but usually it covers a lot more ground than that.
On top of that, even though the movie highlighted various aspects of Marilyn's career and personal life, there was a heavy emphasis on her relationship with her mother Gladys (Susan Surandon). The result is usually a rushed, awkward checklist of events with no overriding theme and no cohesive flow from one moment to the next.
So while we learned about her marriages and her movies, things always circled back to that connecting thread. If Lifetime turns this into a trend and starts making longer, two-part biographies, however, I'm on board. It might remove star power to have a less recognizable face in the role, but it makes things a lot more believable — if the actor is good, of course.