30.12.2014
Few people enjoy anything nearly as much as this guy Julio in Alcudia loves making crepes while singing Love is in the Air. Note to self: None of us are getting out of here alive, so please stop treating yourself like an after thought. Citizens of one of the happiest countries on Earth are surprisingly comfortable contemplating a topic many prefer to avoid.
On a visit to Thimphu, the capital of Bhutan, I found myself sitting across from a man named Karma Ura, spilling my guts. Maybe it was the fact that he was named Karma, or the thin air, or the way travel melts my defences, but I decided to confess something very personal. Not that long before, seemingly out of the blue, I had experienced some disturbing symptoms: shortness of breath, dizziness, numbness in my hands and feet.
That would be remarkable for any nation, but especially for one so closely equated with happiness as Bhutan.
No one, not even children, is sheltered from these images, or from ritual dances re-enacting death.Ritual provides a container for grief, and in Bhutan that container is large and communal. After someone dies, there's a 49-day mourning period that involves elaborate, carefully orchestrated rituals. Some recent research suggests that, by thinking about death so often, the Bhutanese may be on to something.
In a 2007 study, University of Kentucky psychologists Nathan DeWall and Roy Baumesiter divided several dozen students into two groups. One group was told to think about a painful visit to the dentist while the other group was instructed to contemplate their own death.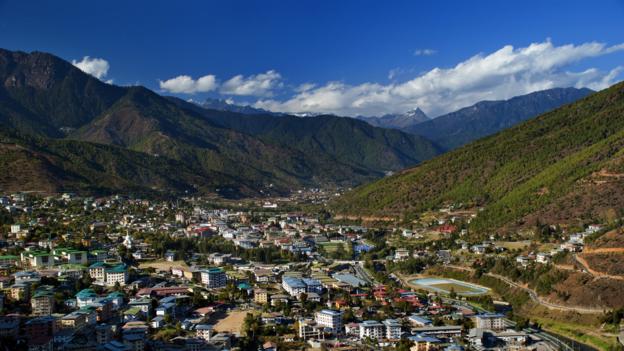 Bhutan is indeed a special place (and Ura, director of the Centre for Bhutan Studies, a special person) but that specialness is more nuanced and, frankly, less sunny than the dreamy Shangri-La image we project onto it. As Buddhists say, you shouldn't fear dying any more than you fear discarding old clothes.