15.09.2013
The verdant environment: ancient trees, peering rays of sunlight and gatherings of long, thin grass. This is The Secret World of Arrietty, the latest release from the renowned and influential Japanese animation studio, Studio Ghibli, which presents the story of a 14-year old 'little person' – a 'borrower' by trade – living hidden under a home of much-feared human beings with her parents. Comparisons with Tim Burton seems applicable when recalling the often dark yet fantastical nature of past Ghibli family masterpieces: Spirited Away, Princess Mononoke and Nausicaa of the Valley of the Wind – films offering quintessential 'fun for all the family' – ranging from the cute character creations in Nausicaa to the mythological display and thematic harmony of Spirited Away. However, the reception towards the latest (and past) Ghibli films reveals a general neglect amongst Western audience of these productions.
Cinema Nova is the only Victorian cinema to screen both the English-dub and Japanese-language versions of Ghibli films, Nova general manager Kristian Connelly says it is Nova's intention to support Japanese cinema in its original form. Yet the more-or-less biannual Studio Ghibli releases fail to arouse anything close to the interest they generate for audiences of Japan, and whilst an English-dub version assists in broadening the accessibility of these Asian gems, the studio as a whole is shunned by the mainstream of Western culture.
Although suffering from a rather abrupt ending (an odd criticism when compared to the tremendous finales of previous Ghibli's) and lacking the pure thematic excellence to coin it as another 'masterpiece', Arrietty delivers the moving experience that viewers come to see – if only more would see it.
After almost a year of waiting Tokyo is finally here in all its bright neon, filth-infested glory.
Apart from the old, a slew of new NPCs also make an impression, the most visually striking being Inbeda, an Oni decked out in bling with a rather… extensive collection of anatomically correct mannequins. And if they're not colorful in appearance, they can certainly be colorful in expression. Without spoiling too much, plenty of Japanese horror movie tropes also make an appearance throughout the Tokyo quest chain, including creepy kids, furniture moving by themselves and mysterious phone calls. One minor complaint though, is that while Tokyo is not lacking in quality, it feels a little lacking in quantity.
That said, at the price of US$12, it should be judged against previous story Issues rather than a traditional MMO expansion, and in that regard, it packs more content, including sidequests and cutscenes, than any other Issue to date.
In a nutshell, enemies in Tokyo can have multiple lifebars – their normal health bar and their AEGIS, a colored bar, or bars, that can be either orange, purple or blue. As the first of three Issues comprising the Tokyo expansion, The Black Signal does not disappoint. If there was anything to fault, it would be that the story ended a little too quickly, with a cliffhanger and a very ominous wall blocking the way to the next installment. A rustic house, surrounded by herbage with the stepping stones and the cat as totally still as the nature around them. With a screenplay adapted from Mary Norton's children's fantasy series The Borrowers and co-written by Ghibli's staple director Hayao Miyazaki, Arrietty is directed by Hiromasa Yonebayashi, a key animator working on previous Ghibli blockbusters. But Arrietty is more aligned with the light-spirited and comedic Ghibli productions, particularly the critically acclaimed My Neighbour Totoro (the central character Totoro both the mascot for the production company and widely cherished in Japanese culture). Spirited Away, the Academy Award Winner for Best Animated Feature and winner of the Golden Bear at the 2002 Berlin Film Festival became the highest grossing film in Japanese history – whereas it ranks 150 in the US box office for 2002, with only 3.7% of the film's gross-profits earned in the United States. Moreover, the transition between different languages and markets never occurs without detriment.
Look towards the next Studio Ghibli release From Up on Poppy Hill (directed by Goro Miyazaki, screenplay by Hayao Miyazaki) for another great film.
You have to -literally- climb through the sewers of Venice – complete with laser walls, machine gun turrets and a crack squad of commandos to get there.
Apart from Oni living the high life, there's also a delusional tank driver, a band of anachronistic demon hunters, a fast-talking Yakuza boss and a certain NeuromancerQueen99.
For one, there's cute mascots for everything, especially eerie childcare institutions of dubious legality. The production values are great and all, but the map itself feels a little sparse, and the quests feel like they ended all too quickly.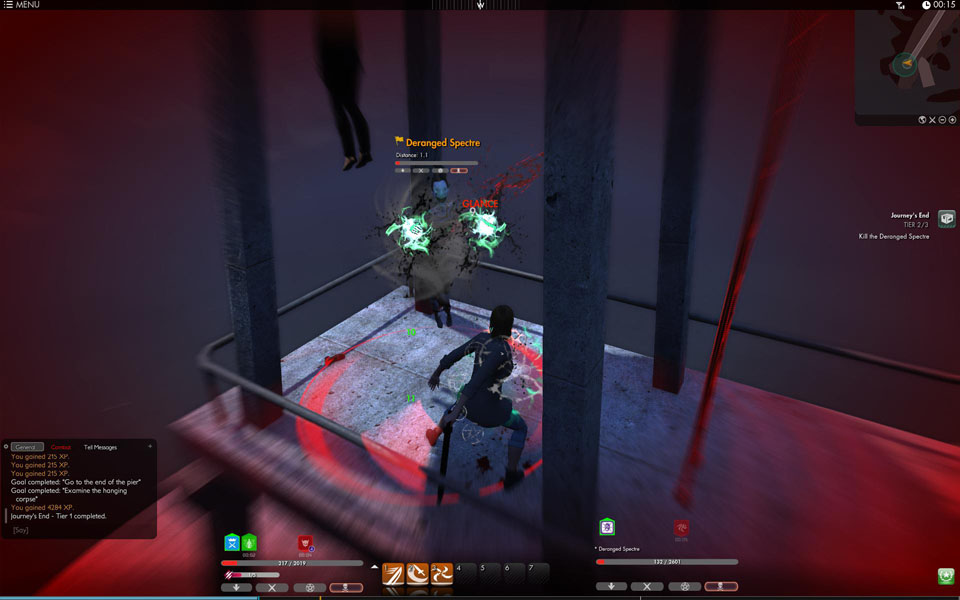 It's based on rote learning of which enemy uses what colored bar, after which things play out like they would have without AEGIS.
The film combines the distinct visual style of past successes such as Ponyo and Grave of the Fireflies, with common elements such as a coming-of-age heroine and the exploration of childhood.
In contrast to the tremendous reception at the Japanese box office, Ghibli remains grounded as cult-cinema for the Western market. The bastardised version of Nausicaa released in the US (titled Warriors of the Wind) omitted a quarter of the movie and saw alterations to the storyline and characters. To damage colored bars, each weapon can be linked to a Weapon AEGIS of the right color. And to make things interesting, enemies can put their AEGIS back up. It only gets somewhat complicated when enemies have two AEGIS shields, and they regenerate them.
Perhaps future issues will add mixed spawn types so that players will have to decide between taking care of one color or the other first.
However, the AEGIS system feels lacking at present, which future issues will hopefully be able to address.
The jungle beats and racing soundtrack create dynamic action sequences, in a similar vein to the recent Tintin blockbuster.
Moreover, the simple absence through translation of what has become so familiar to the Ghibli franchise – the strained calls and cries of children for their mothers ("okasan!") – destroys another element which adds to the unique aesthetic of Studio Ghibli.