14.10.2015
This small building serves as a lookout shed for the Matukituki Valley on New Zealand's south island.
With low ceilings and limited space of the project site, HBO+EMTB's design team created a concept that utilised low workstation panels in order to open up most of the space. Separate tenancies were created by filling the previous unleasable space with a ribraft concrete slab connected to the existing floor slab.
Due to the standard of building and affordability, the apartments have sold out in a very short time frame. The apartment building comes at a time when there is high demand for these types of apartments, filling a need at the lower end of the new housing market.
This project is in it's intial site preparation stage and is due for completion in the next 12 months. HBO+EMTB were engaged by Museum Victoria to provide Architectural Services for the IMAX theatres renovation project. A Focus of the project is to improve and upgrade safety and access and DDA compliance to bring the facility in line with current industry standards. Deakin University identified the need to assess and develop solutions to rectify the failing and aging elements of Building KA and to produce an outcome that would give the building a renewed lifespan of 10+ years.
HBO+EMTB was also engaged to refurbish 3,500sqm of internal spaces for building KA with particular focus to level 5. The completion of Group M's Singapore offices has finalised the consolidation of five different advertising agencies into the one shared space. With an incredibly tight programme for this relocation project the project manager advised the Client to select a construction management procurement route, allowing the design and construction to run concurrently in order to achieve the timeframe set by the Client. Following the completion of this project, the WPP Group of companies expanded by acquiring the Catalyst and Xaxis agencies. HBO+EMTB was commissioned by DBS Bank to provide interior design and project management consultancy services for the relocation work of their existing office at Comtech to a new 100,000sqft Asia Gateway office at 10 Toh Guan Road.
In line with company's tagline - Living, Breathing Asia, DBS wanted to incorporate Asian elements such as a water theme in their social hub areas.
The project was inspired by the building courtyard and common elements representing nature, such as tree, water, and stone, are present in all areas. The cafeteria is located in the largest social hub, which can also be used for town hall meetings. HBO+EMTB also designed the courtyard space, frequently visited by the staff throughout the day. HBO+EMTB's design of DBS Asia Gateway incorporates sustainable design principles and is Green Mark certified.
After the success of Tribeca South, HBO+EMTB was again commissioned by BGC Developments to design a slightly larger apartment project with, again, a point of difference.
The overall design concept for Tribeca East focuses on the central courtyard, which seeks to maximise natural light penetration as well as view opportunities. Like Tribeca South, a strong case was built to exceed plot ratio and the heights specified in the design guidelines, and approval was also granted on the first time of application.
HBO+EMTB was commissioned by BGC Developments to design an apartment project that would stand out in an aggressive residential market.
Approval to exceed the plot ratio and the heights specified in the design guidelines was granted at the time of first application. The apartments sold out within a few weeks and construction is due for completion by the end of 2015.
JSU selected HBO+EMTB to provide space planning and interior design services for their new office located in Marco Polo, Ortigas Center, Pasig City. HBO+EMTB completed the interior design of SM Cyber West Avenue, a new commercial property developed by one of HBO+EMTB's longtime clients, SM Prime Holdings. HBO+EMTB provided architectural design services for Ashiana Country Club, a 2,500sqm club house located in Gurgaon, Delhi. Japanese insurance company AIOI needed to refresh their office space in the Bangkok Insurance Building to accommodate a total of 227 workstations and 239 employees.
Professional, yet sophisticated, the textures of the mountain stone wall within the reception area contrasts with the stone counter which represents reliability and stability. To keep within the tight timeframe of approximately 3 months, existing furniture and reusable materials were utilised as much as possible. HBO+EMTB designed the 80sqm retail fitout for Jelly Dreams, a high-end brand under Thailand's well-known retailer of fashion footwear - Jelly Bunny. The client wanted the HBO+EMTB team to work with the current design of Jelly Bunny in Siam Discovery.
Being an international firm, Clyde and Co have strong requirements for high-specification conferencing and IT facilities, which were carefully integrated into the fitout.
HBO+EMTB is providing full architectural and interior design services for a new apartment development in Bute Road, in the exclusive Browns Bay, Auckland. Parking is provided at grade, on a partially lowered basement level and incorporates 66 parking spaces including two ADA parking. The interiors offer both functionality and style; utilizing a combination of carpeted bedrooms with solid flooring in kitchens and living areas, and concealed LED downlights which are sustainable and low-maintenance.
Murdoch University were looking to refurbish a building dating from the eighties into a facility for students to study human anatomy. The small Shed 5 bar and entrance area were also refurbished with similar finishes to the restaurant. Occupying one of the oldest heritage wharf stores on Wellington's waterfront, The Crab Shack combines a seaside culinary theme with an industrial look with a difference. Specialising in seafood with a special emphasis on New Zealand seafood, HBO+EMTB were able to create the atmosphere of a contemporary seaside shanty through their design. To create the mood customised lighting with cane craypots and crab nets with loose bulbs hang by rope from the wharfs existing timber rafters.
The Crab Shack links visually with the adjoining Shed 5 restaurant, also designed for the Nourish Group by HBO+EMTB, by melding the vertical distressed weatherboards with the dark timber of the more sophisticated Shed 5 next door. Yass Valley Council engaged HBO+EMTB Urban and Landscape Design to prepare a Masterplan for Murrumbateman which will guide the growth of the Village over the next 20 years up to 2031. As a result of community consultation, site analysis and mapping of Opportunities and Constraints, the study team identified key issues, design criteria and strategies that lead to a Structure Plan. The proposed Structure Plan features a Village Centre (incorporating existing retail and commercial uses) and a new Village Centre Spine (incorporating the old highway) which, taken together will provide a new civic focus for Murrumbateman. HBO+EMTB were engaged by Holroyd City Council to undertake built form and urban design modelling for Merrylands and Wentworthville Town Centres. As part of a multidisciplinary team of designers and contractors, HBO+EMTB prepared the urban design component of the Abigroup tender for the design, construction and maintenance tender for this ten kilometre section of the Pacific Highway. On award of the tender, HBO+EMTB, SMEC Engineering and the Abigroup worked together to develop the tender design to enable documentation and construction.
A major fauna overpass straddling 4 lanes and 60 metres wide, was designed to allow connectivity for koalas, and forested medians allow gliders to cross the highway. Wide medians retain extensive stands of bushland vegetation reinforcing the forest journey experience and allow gliders to cross the highway.
Architectural design of noise walls that relate to the rural, creek and native forests the setting.
HBO+EMTB are a member of the Lawson Alliance engaged to provide urban and landscape detailed design and documentation for the upgrade of the Great Western Highway at Lawson (Stage 2 Ferguson Avenue to Bass Street) as well as construction advice services. An integrated urban and landscape design which protects and enhances the heritage and cultural character of the Blue Mountains setting and the local character of Lawson including the Catholic Precinct. 3D modelling utilised during the design process resolved design issues between disciplines. Integrated design of throw screens and facade panels provided a distinctive railway aesthetic. The design maximised the opportunities for tree planting to maintain the bushland character between Hazelbrook and Lawson. HBO+EMTB was commissioned by the NSW Department of Planning and Infrastructure (DoPI) and Pittwater Council to prepare an Urban Design Study for Warriewood Valley which in turn informed the preparation of a strategic planning framework for Warriewood Valley.
HBO+EMTB was commissioned to refurbish the iconic Backbencher Bar after it was damaged in a fire that destroyed the premises.
The design references the style of the original heritage building it sits within adding sophisticated contemporary touches. HBO+EMTB has been appointed to design a multi-purpose building that will function as the official headquarters of Football NSW (FNSW) with integrated spectator and playing facilities. The building will be constructed at Football NSW's current home base, the 11 hectare Valentine Sports Park at Glenwood in western Sydney. The centrepiece of the redevelopment is a striking new three level multi-purpose building which will be the new home of Football NSW. The design features a striking rectangular prism supported by broad angular columns that floats above the raked stands.
An existing gymnasium building will be refurbished and extended to create an additional 365sqm and will include an international standard Futsal stadium with tiered seating for 400 spectators.
HBO+EMTB has been providing town planning advice and managed the development approval process including providing all statutory planning advice instrumental in the formulation of the site and redevelopment masterplan. Following an invited design competition, HBO+EMTB was selected to prepare the masterplan, design, documentation and contract administration for refurbishing Harry Seidler's Edmund Barton Building on Kings Avenue, Barton in Canberra.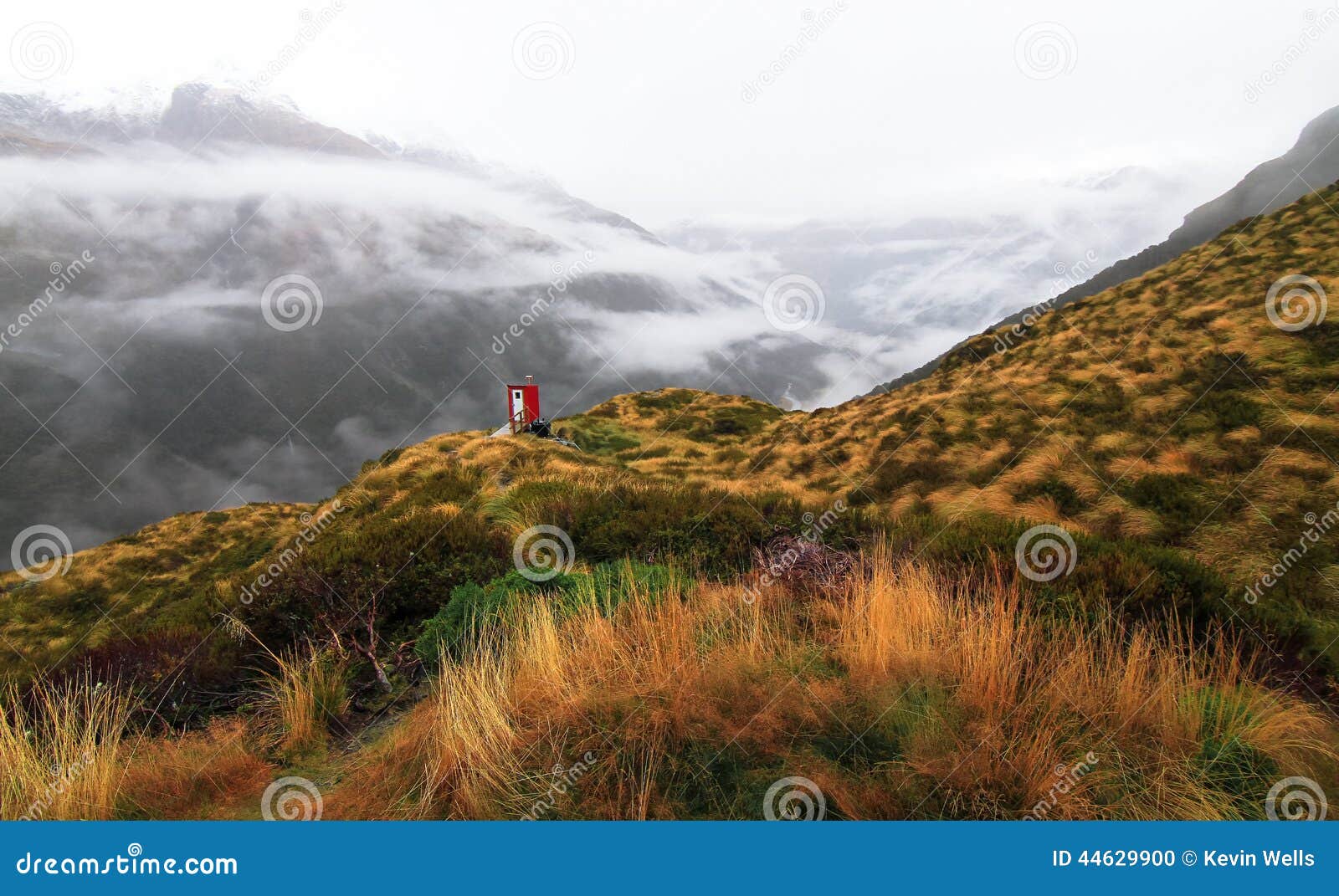 Acknowledging this, HBO+EMTB has taken a light handed approach to the refurbishment, stripping back the internal spaces to improve efficiency and wayfinding, and replacing old systems with more efficient and sustainable technologies. Critical to the success of the refurbishment is the increase in legibility for both tenants and visitors. While referencing the materials and proportions of the existing mixed-use developments on the same road, HBO+EMTB provided a sculptural statement that enlivens the street corner and attracts people to meet and gather at the complex. HBO+EMTB was engaged to design a new multi-storey headquarters for the National Rugby League (NRL) at Moore Park in Sydney.
For the first time, this 3,600sqm plus basement building brings together five separate rugby league organisations into a single headquarters, marking the commencement of a new era in the game.
At ground level, an interactive learning centre for school children and community development is a key facility that connects the game with the public. HBO+EMTB was engaged to provide an accommodation study, preliminary site master plan, design, documentation and contract administration and statutory planning services for a new Police Force Facility in Sydney. The project included three buildings, communications towers, an external storage yard and helicopter landing pad. Building 3 is a high-bay warehouse with a mezzanine level at the western end, with a GFA of 3,300sqm.
The finished design strikes an elegant balance between utilitarian function and clean lines, accentuated by highlights of bold colour and geometric shapes that give the facility a strong visual identity. HBO+EMTB was engaged by Australia Post to provide architectural services for the transformation of Perth's famous GPO Building into a revitalised commercial precinct, integrating public thoroughfares, retail and hospitality facilities.
Connecting through to the developments associated with a new underground train station in William Street, the GPO redevelopment encompasses an enlivened ground floor retail area with seven floors of commercial office tenancies above.
Working in collaboration with Griffiths Architects, the scope of work included gutting all existing fitouts, completely re-servicing the building including the lift core, redesigning the circulation system, reinstating the spectacular central atrium and providing a sky-bridge linkage across the atrium on levels two to six. The seven floors of office space are designed as commercial offices, with HBO+EMTB plans offering a unique commercial floor plate, with abundant natural light coming from the central atrium and the generous ceiling heights. Despite the constraint of existing architecture, HBO+EMTB implemented environmentally sustainable principles in the design of both the building's external envelope and services. The project has been awarded a 4 star Green Star Rating under the Green Building Council of Australia's As-Built Rating Tool V2 and a 5 star NABERs Rating.
The Department of Immigration and Citizenship's (DiAC) Head Office in Canberra is one of the largest Federal Government projects in recent years, consolidating 1,800 staff within one location. The environmentally sustainable development incorporates two separate wings, each six levels plus basement parking, connected by a central link. The primary challenge facing the interior design team involved bringing humanity and scale to the building. A highly collaborative approach between the builder, developer, tenant and design team saw this complex project delivered two months ahead of schedule and at commercially attractive terms.
Winner, John Andrews Award for Commercial Architecture, 2010 Australian Institute of Architects Awards. Irving Smith Jack Architects designed a couple of "sheds" that couldn't be more different from the garden-variety types you've seen before.
Please note that gratuitous links to your site are viewed as spam and may result in removed comments. Welcome to Inhabitat, your online guide to the best green design ideas, innovations and inspiration to build a cleaner, brighter, and better future. With a commitment to sustainability, our architects strive to create well-resolved buildings that positively alter the way people perceive and experience space.
Our work runs the breadth of building types, evidenced by a portfolio of successfully completed commissions and awards.
HBO+EMTB's extensive scope of service allows us to collaborate with clients during all project phases. HBO+EMTB provides design solutions that respect and conserve heritage significance whilst realising the opportunities presented by adaptive re-use.
Our commitment to heritage conservation is balanced by appreciation of contemporary architectural practice and of the broader issues of place making and land use. HBO+EMTB assists clients at all phases of the process from heritage assessments and conservation management plans to new works in heritage contexts and adaptive re-use. Philippines (member practice of EY) commissioned HBO+EMTB toprovide design and build services for its 1,135sqm training facility that occupies the third floor of Philippine First Building in Makati City's CBD. Despite being the first time that the Client has to work with low panels, as they are accustomed with using high screen panels, the concept was eagerly accepted by the users. Built with an additional storey, The Pines will house 52 apartments over 4 floors and a lower level for parking. Most buyers have been retirees who are downsizing and moving from the surrounding slopes of Browns Bay. This is further to HBO+EMTB original involvement in the design of the IMAX Theatre space back in the early 90's. The space within a disused shopping centre has been transformed to include a café, bookstore, exhibition space, psychology clinic, meeting spaces and Victoria University Headquarters. The refurbishment creates new student breakout and lounge spaces, lecture theatres, teaching laboratories, seminar rooms, meeting rooms, computer laboratories, flexible teaching spaces, specialist teaching facilities and involves extensive lighting, services and AV upgrades.
Originally in separate spaces, Group M, Axis, MEC, Mediacom and Mindshare now inhabit an Activity Based Working (ABW) environment with shared facilities such as reception, client waiting, meeting and presentation spaces. This meant that future expansion space was then leased and HBO+EMTB were appointed to create two additional individual zones to house the new agencies.
The project committee envisioned a modern and space efficient workspace that promotes staff engagement and retention. Originally a warehouse space, one of the challenges of the design was to make staff feel like they were entering an office, rather than a warehouse.
The project space was defined into four zones, each zone is distinguished by four different themes and colours - leaf, waves, pebbles, and petals. The colour theme for this hub is red - representing flowers, with customised furniture resembling trees.
Whilst the 84 apartments are similar to Tribeca South, some new types were introduced with the addition of 10 two-storey town houses. The North East side adjacent to the existing apartments is open, allowing breeze to flow through retained trees into the development.
The height variation produces a significant visual impact and presence, where corridor views are maximised. The scope of work also included MEPFS consultancy, documentation and contract administration.
Located along the busy highway of EDSA in Quezon City, the 15-storey office building, measuring 42,000sqm, is occupied by multinational BPO companies. The facilities of the club house include a 250-person banquet hall with a garden, a cafe, and a business centre.
Splashes of company colours blue and red are juxtaposed against strong, monochromic lines and natural materials. Enclosed rooms are situated away from window areas to allow daylight to penetrate into the building, opening up the space and creating an environment that is transparent and more efficient.
All new materials were sourced locally to reduce the delay in purchasing and shipping times. Given a tight timeframe, the design team refined the existing design and added new elements to produce a classy look, suitable for a luxury store.
Firmenich Mumbai relocated to new premises and has commissioned HBO+EMTB to undertake the interior fitout of the new corporate headquarters.
The general office is made up of a combination of workstations and full-height offices, with a generous staff cafe area and a variety of choices for meeting spaces, both private and collaborative.
A minimal but strong palette of natural materials and colours has been selected to create an environment which is familiar and appealing. The Norfolk has been carefully designed by the New Zealand offices of HBO+EMTB to provide an atmosphere that is comforting but sophisticated; immediately welcoming while also inviting personalization and ownership. Meeting tables which seat 6 people have been arranged in the space as opposed to numerous individual desks. HBO+EMTB designed a private dining area which could open up into a larger space for functions such as weddings. This provided a more efficient use of space and the perfect setting for a pre or post drink with a dining experience.
With the seabreeze entering through large custom timber sliding doors, the space opens up onto a terrace so patrons can enjoy the atmosphere both inside and out. Complete with shellfish display, barbeque and custom wine barrel steamers, this area gives a contemporary and commercially viable take on the indigenous Maori hangi native to New Zealand's original people.
The neutral ropes of The Crab Shack transition into the refined rope wall-covering of Shed 5 to seamlessly connect both restaurants over the entire length of the wharf. The Structure Plan also identifies two locations near the Village Core as possible sites for tourist accommodation, a designated Winery Precinct, new recreational facilities, land for new standard residential blocks and a network of "Greenways" linking existing and new open spaces, watercourses, heritage and cultural items, the Village Centre, School and adjoining recreation facilities. The objective of the Study was to produce future built form modelling and provide urban design advice for both Merrylands and Wentworthville Town Centres in order to inform Holroyd City Council's decision-making process for revised development controls within the centres. Maintaining the urban and landscape design intent throughout this process was a major objective. Key considerations were landmark views to the tall open forest of the Bongil Bongil National Park and the Great Dividing Range.
Increased traffic volume on the motorway has resulted in the need to increase capacity and improve the level of service for users. The Urban Design Study determined appropriate urban design built form outcomes for a selection of sites, considering flooding, environmental constraints, road network capacity and economic feasibility. The Backbencher Bar has been a regular watering hole for politicians over the years and features a number of caricature puppets of influential politicians. The bar has been broken up into several zones including the restaurant, bar, sports bar, lounge area and courtyard.
The exterior facades were retained while bi-folding courtyard doors were instated to match the original look. The project comprises a range of works including the upgrade of five playing surfaces, with two fields converted to international standard synthetic surfaces. In addition to the co-ordination and preparation of a Statement of Environmental Effects, the Group has managed all aspects of the preparation, lodgement and approval of the Redevelopment Proposal. The scheme also introduces new elements that aim to restore Seidler's original civic vision for a series of vibrant public spaces at ground level.
The refurbishment of the ground level foyers and lift lobbies will aid movement towards and through the building, using subtle colour and material cues to guide visitors while maintaining the integrity and clarity of the original building.
In addition to the architectural commission, HBO+EMTB also won a separate competitive process for all interior design of the complete building. Workspaces are largely open-plan although each member organisation has its own regional cluster with graphic cues, including code colours and large-scale images of their respective players in action.
Flexibility is integral to the design , and a special purpose judiciary room also doubles as a conference media room. HBO+EMTB managed the Part 5 Planning approvals for the Project and facilitated the approval process to ensure a rapid approval outcome. Designed to initially accommodate an estimated 230 permanent staff members, with the potential for future expansion of up to 400 staff, the facility is operational 24 hours, seven days a week. The ground level contains reception, offices, garages, workshops, loading dock, meal rooms, gymnasium, store rooms, plant rooms and amenities.
The ground floor level contains a large area to accommodate warehouse storage, offices, amenities, reception and a communications room. The ground floor of GPO was designed to be a pivotal point of access into the urban landscape connecting Perth Central Railway to the new William Street Station. Incorporating green aspects into a heritage listed building called for a clever design response from HBO+EMTB, with many elements of the building being preserved. HBO+EMTB was responsible for initial facilities planning, design and documentation of both the base building and integrated fitout.
Winner, Commercial Environmental Management Award, The Master Builders Association of ACT, 2010 ACT Excellence in Construction Awards.
Set in a coastal town near Gisborne, New Zealand, ISJ Architects' offSET Shed House is a modern beach home that pays homage to the vernacular architecture as well as the site's former shed, a simple and much smaller building built by the clients' grandfather in the 1940s. We consistently pursue innovation, underpinned by careful analysis, creative skill, and proven design ability. We draw on expertise across our Group, aligning specialist skills with client requirements.
As environments evolve, opportunities arise to adapt old buildings to new compatible uses, and to counterpoint fine historic architecture with quality contemporary design. The facility consists of seven training rooms, each separated by operable wall that can be opened to expand the rooms and to accommodate large assemblies. Work bars and unassigned workstations are also part of the layout to allow flexibility among the employees.
These 3 offices would utilise shared amenities including support storage and utility areas. Natural sealed concrete, timber veneer in reception, boardroom and workplace café, and custommade natural oil finished walnut hardware to glazed doors with black powder-coated connectors. A combination of 1 and 2 bedroom apartments will be arranged on each floor ranging in size from 45sqm to 80sqm excluding balconies. The current project involves the refurbishment to the theatre and foyer that are essential to the visitor experience, with consideration to lighting, replacement of all VIP and general seating and refurbishment of finishes inside and outside of the theatre environment. HBO+EMTB worked with Deakin and the team to complete the project within budget which has allowed the university to re-invest further into the life of the building with new landscape works to the building surrounds. Individual zones for each agency have been created across the floor plate through colour, branding and careful planning.
The level of amenity was increased with a large residents' lounge and function room as well as a gym and a pool. Additionally, the lowest part of the building was designed to face Regatta Terrace in order to facilitate the north sun, which can then enter the garden court, the shared amenity with a pool and a gym, and the shade terrace. The open-ceiling, open-plan work area encourages staff collaboration and gives a spacious feel to the office. Other amenities include a gym, spa, home theatre, library, an outdoor pool with jacuzzi, and an indoor pool. Innovation, practicality and youthfulness has invigorated the space which has been designed to enhance communication and relationships.
The 100,000sqft new office, distributed over five floors (8th to 12th floor), houses corporate floors on the 8th and 9th floors with facilities like board rooms, collaborative areas, executive lounge and open office.
To help with sound within the old building, acoustic panels where suspended over the area which created a lowered false ceiling. Custom furniture and joinery throughout add to the industrial feel and include rough-sawn timber table tops, industrial steel shelving and distressed steel stool and chair frames.
The increased capacity comprises widening the existing motorway generally between Windsor Road, Baulkham Hills and Lane Cove Road, North Ryde and will deliver four new ramps to improve access to the motorway. The results fed into an overall assessment of the additional potential for development in Warriewood Valley. This will help attract a younger clientele and also allow the bar to easily service both bar and dining clients.
The concourse level is made up of spectator facilities - twin grandstands facing playing fields on the east and west side of the building - and a learning centre.
It effectively meets complex requirements, including the need to successfully accommodate the specific technical and security needs of each police department.
Levels 1 and 2 contain offices, meeting rooms, meal rooms, store rooms, workshops and amenities.
The redevelopment has been awarded a 4 star Green Star Rating under the Green Building Council of Australia's Office Design V2 system. To invigorate the precinct, a café area for both staff and the public has been designed for the ground floor.
Shared facilities, such as the café, meeting and conference rooms and breakout areas link these discrete areas. In addition to its contemporary upgrade, the family home was created with passive design principles to take advantage of the site's winter sun and cooling summer winds.
The layout also includes two dining areas, a recreation area,a lounge area for the trainees, and a general office area for the Client's learning and development team.
The Client noted that they required a sophisticated fitout which would have a longevity of approximately 15 years as the previous fitout had the same lifespan due to the use of quality materials. Social hubs were placed along the corridor to give the staff a great view of the courtyard. The meeting rooms are made flexible with operable walls built inside, allowing users to convert small meeting rooms to a bigger one as they need it.
As part of promoting environmental responsibility, locally sourced building materials, energy efficient lighting, and water efficient plumbing fixtures were used during the fit out.
The 10th to 12th floors are dedicated to creation and application, including laboratories and packaging facilities for the flavour and fragrance departments. These added to the intimacy of the private dining space and created an aesthetic tension with the high peaked roof of the rest of the building. To finish, nautical maps of Wellington, which were hand-stained by the designers, were fixed to the walls to help apply an aged-look. The Bonville Upgrade is a unique section of the Pacific Highway with high ecological and scenic value.
The Client's design brief for the facility called for a contemporary look that will help instill a sense of pride among new employees and will enhance their training experience. Considerations were made with the design to select a finishes palette that suits the demographic in this area. Work components comprised Environmental Assessment documentation, concept and detailed design and construction supervision. The urban design sensitively and successfully integrates new and existing urban elements such as noise walls and retaining walls.