09.02.2015
Owen, I marked them all and then cut the top and bottom line with my circular saw to give me a straight edge. I went to a 10" step height which is the OSHA min for a ladder (just in case the county makes me call this a cabin).
I did keep the ladder at 75deg angle and with the 2x6 steps it doesn't feel much like a ladder.
The Amish built our 16x32 garage, I walled off the previous storage room in the cabin to make our bedroom and added a window, built a outdoor shower (ran out of wood and still need a couple slats and the middle braces), and I moved the old shed further away from the house.
They feel more like a stair than a ladder and are a huge improvement to the A frame I was using.
Dado blade would have been the ticket for sure but couldn't justify the cost for as little wood working I do.
All work and no play makes life dull so a buddy came up with me and brought some toys to play with.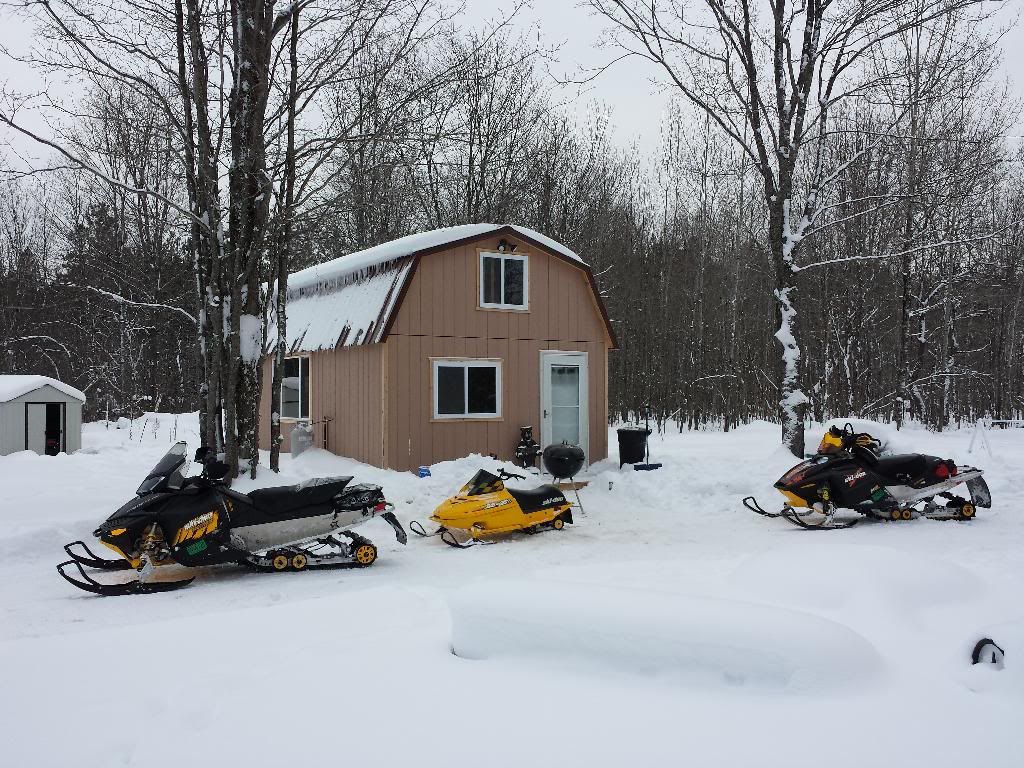 The floor will be covered by rubber coin flooring (much like in toy hauler travel trailers) they stuff is at Costco and is resistant to water, gas, oil, etc and they sell it in 8x16ft rolls. I have been riding sleds in my area since 1996 and this was my first time on the ATV trails. Built a 4x12 deck on the front, built a wall with a 4ft closet door, and got the loft railings done.
The area behind the wall is for storage and will building shelves in a couple weekends along with the ladders for the lofts. The 4ft opening is very nice and keeps a roomy feel and the louvered panels will let heat in the area.