Polytron, a Taiwan based company has created a phone that is fully transparent and only the circuit board, memory card and camera unit is visible. It is a touchscreen phone that has a fully functional SIM tray, SD card slot, microphone and camera. Polytron has also revealed that they plan to release a fully functional device in limited quantities by the end of the year 2013. Prepaid cell phone providers were true to our expectations these last few months since almost every major provider enriched its lineup with a new and fresh messaging phone.
LG Optimus Slider is the newest Android smartphone that became available for Virgin Mobile since October 17 on carrier's website.
Best Buy has just revealed a new phone coming to Virgin Mobile, LG Optimus Slider that's going to be the welcome addition to carrier's existing Android phones. We've seen the software a few times, but this is our first look at what an actual Windows Phone 8 device will look like.
With the announcement of Microsoft's own entrant into the Windows RT tablet space, Surface, we wondered if other OEMs would be shy about going up against Redmond. While Microsoft has clearly taken a fairly locked down approach with Windows RT and Windows Phone 8, there seems to be more flexibility in software with Windows 8. And lest you think that Samsung was abandoning the traditional notebook space, we have confirmation that the Samsung Series 9 notebook line will be upgraded to Windows 8. Ativ is Vita backwards,got to wonder if they are stealing names now or it wasn't intentional.
Foldable, flexible, and transparent displays have been around for a while now, but they remain pure concepts rather than actual products. An official from Samsung Display told the publication that although foldable screens may seem highly futuristic, the time is right for this mind-bending technology. Of course, that's not necessarily a promise that a smartphone you can fold up into a square and tuck in your pocket will arrive in 2016.
In spite of all this optimism, truly foldable phones are likely still the stuff of science fiction. Not to mention the fact that Samsung said the same thing last year, hinting that a foldable phone would come out in 2015.
The report also commented on LG's transparent screens, which have been used on prototype TV-like screens at numerous trade shows.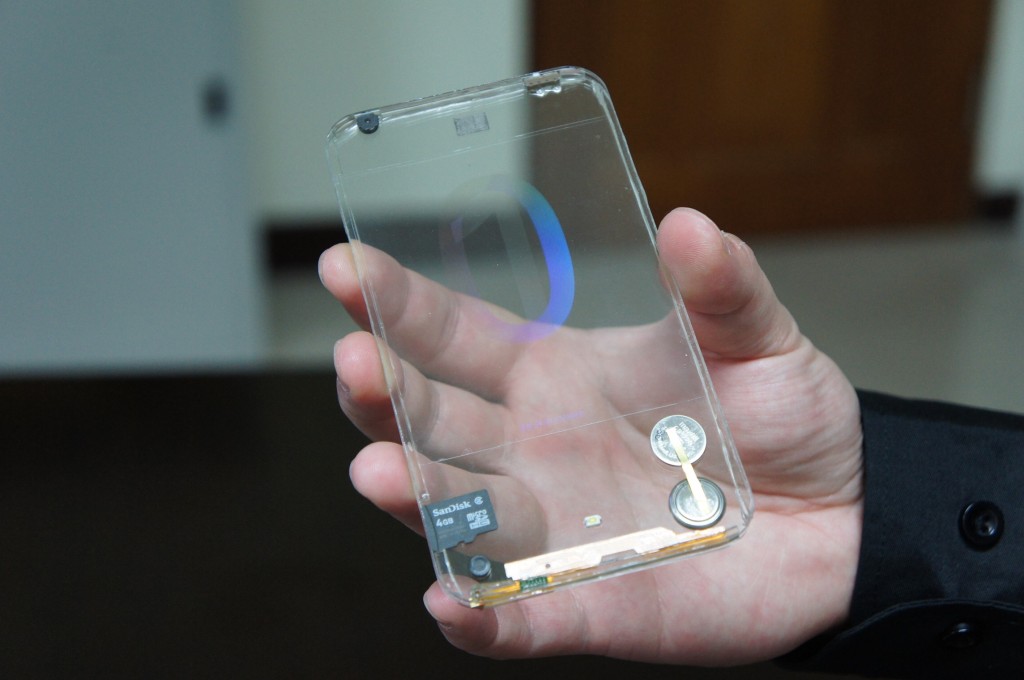 Regardless of when these technologies arrive, we can indeed enjoy contemplating how they will change the way we use our devices and interact with our appliances. However, this time, we are not reviewing just any massaging phones but slide-out QWERTY phones, whether it's a smartphone or a feature phone. The ATIV line includes two x86 based tablets, and they mirror the delta between the Surface and Surface Pro closely.
To that end, each of these tablets will feature Samsung's S Pen hardware and complimentary S Note software. Interestingly, no touchscreen options will be available, rather they're touting their multitouch touchpad as the ideal way to interact combine the desktop environment with the Live Tile experience. If Microsoft's Surface announcement is any indication, the ATIV S and Tab will come first, possibly alongside the ATIV Smart PC, with the PC Pro to follow a few months later. Microsoft wants all Windows users to have a similar experience regardless of the device they're using. Despite all the curved smartphones that have come out in 2014 and 2015, we still haven't seen a truly flexible or bendable phone. After all, even though the screens may be ready to bend and fold without breaking, other components, such as processors, batteries, and cameras, may not be quite so flexible. Although this technology could eventually end up on car windows, refrigerators, and elsewhere (meaning everywhere), it isn't quite ready for prime time yet.
We've seen similar examples in the glass strip on the Sony XPERIA Z, XPERIA P and XPERIA U. All phones listed here are not just prepaid QWERTY sliders 2011, but they are the latest, freshest and released in the last quarter of this year. However, you will be able to get your hands on LG Optimus Slider in retailer stores as of October 31st in Best Buy and Radio Shack, November 6th at Target and November 13th at Sprint's stores. This places it, cost and feature wise, right in between Motorola Triumph and Samsung Intercept. The functionality will mirror that of the Galaxy Note 10.1 and Note II, more on that later.
There's obviously a long way to go before Microsoft has us all convinced that this tablet-centric UI can be shoehorned into a satisfying laptop experience.
The Series 9 Notebooks should be ready for Windows 8's launch, which is epected around October.
What we will see in each are Hubs; apps with flamboyant live tiles that will give access to exclusive content provided by the OEM and carrier. I'm seriously considering swapping my GS3 for one of these unless Nokia release something even better. Now, a report from Business Korea hints that a fully foldable smartphone could hit the market as early as 2016 from none other than Samsung.
So despite all this optimism, truly foldable phones are likely still the stuff of science fiction. By the way, HTC Wildfire S, announced at the same time as Slider is as well available at Radio Shack, exclusively.
Connectivity maxes out at 42 Mbps DC-HSPA+, and battery life should be stellar with a 2300 mAh removable battery.
No other changes have been made to design, nor Samsung's claims at having the thinnest, fastest notebooks around. It's possible that LTE connectivity could be included in later iterations, in which case the ever ubiquitous MSM8960 would be packaged in. This is relevant for another reason, too; this means Qualcomm remains the SoC of choice for Windows Phone devices. We'll see how they stack up against the best from Apple and Google in the coming months. There will also be significant competiton amongst the various SoC makers, with TI, NVIDIA and Qualcomm all playing in this space.