I want to talk to you about some of the examples of things that I have been through personally. I've always said that i would expect bitchiness from girls, it's just a given, but when it comes from guys it's so much worse. I I think it's important to remember that boyfriends can really make your life hell as well. Few were pacified by the creative excuses of sugar, grammar books, and oregano - even possibly money for grandma.
Fielder shared credit in his latest 'twitter experiment' with Michael Koman, co-creator of Nathan for You. The views expressed in the contents above are those of our users and do not necessarily reflect the views of MailOnline.
This is a post that i've wanted to do for a while but after being wrongly judged on this weeks #bbloggers chat, my reputation was almost tarnished when one girl assumed that i'd got someone to send her abuse (of course I wouldn't do that) and others were making extremely lude comments about advertising on blogs and suggesting that some of us only have blogs in order to gain money for our own spending habits, I decided that instead of letting oppositional opinions tarnish my reputation, I would just tell you all some of my deepest and darkest thoughts and a few home truths so that you can understand some of the things i've overcome and realise that I am not a bitchy, nasty person but actually, just a normal down to earth girl.
I'd hate to be the one to expose some home truths about these girls but lets just say, they're not perfect at all. The amount of abuse that I have had from guys for having a blog is outrageous, there is one person in particular, who constantly tweets about me and my blog and about how pathetic I am, how I am a cretin, etc to be honest, I don't want to give this person any air space as I find it weird because I went to school with this person and we always got on, on the surface, to be honest he isn't going anywhere in his life, but I wouldn't expect to see someone wasting their time reading about what i'm doing if they've got such an issue with me.
I acknowledge that I am extremely fortunate to have such an incredible mum, brother and grandparents. I hate how people think bullying is only when somebody twice your size pushes you against a wall and punches you.
I find it very odd that they would all sit, around a computer and choose to stalk my profile and bitch about me, I think this just shows the sadness of their lives.
Of course, this makes me question what is wrong with me, why am I not good enough when I put my all into the relationship, am I ugly etc. However, to have someone biologically attached to you who has spat in your face numerous times, told you that you're dead to him and chanted RIP over and over again until you start to believe that you actually are dead. The amount of people that have met me and have said 'oh I thought you'd be so stuck up' or 'oh I thought you'd be a complete bitch'.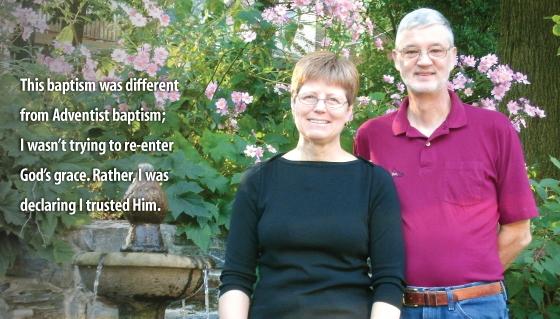 I have experienced verbal abuse, cyber abuse and more, and I hate how people disregard this nastiness. Then there was the Myspace days, when my so called 'friends' would set nasty indirect 'bulletin messages' about me, me, being the push over that I was, would still be nice to them at school, even though they'd threatened to 'smash my face in' for no reason. I am friends with a lot of boys, I don't even think I know how to flirt so this isn't true and number two, why would it ever make anyone a legend for cheating on someone numerous times, destroying their self esteem and ruining their teenage life - this comment is sick if you ask me, that someone gets a kick out of someone getting so hurt. I just think this is another example of how someone can turn on someone literally for no reason at all. I'm not really sure how i've turned out remotely normal with the abuse that I've suffered from this person. I think bullying can come in countless forms, from every type of person and it can be intimidating, scary, emotional and more. I was terrified to go to school, I once locked myself in the toilets whilst they threw things over the top at me, I had to call my Mum to call the headmaster to come and get me out.
This person in particular, once rang me to tell me how no one was going to turn up at my 18th birthday party, and it would be rubbish - yet then he snook himself in through the back when he found out actually, everyone was going, apart from him. But, i've come to realise that getting used by guys, getting abused by guys, and just generally letting men upset you, once again, just shows what kind of people they are. To have this person chase me out of the house and send me to school just days before my GCSE exams inconsolably crying just because he was in an angry mood, wasn't a great experience.
I think most people can relate to feeling extremely low because of one person, it's a Mean Girls kind of thing 'how many of you have ever felt personally victimised by regina george'. There was one group of girls in particular who made 6th form hell for me on a number of occasions, I couldn't even walk near them without been snarled at. Then there are the girls who favourite all his nasty tweets about me, or even worse, retweet them. In the end, it will be them that end up lonely, if you can wake up in good health, with a loving family and a roof over your head, nothing else matters. To be repeatedly called a 'lying little bitch' and an 'evil little bitch' by someone who is meant to be your largest supporter, really is disgusting.
It offends me beyond belief, that people can look at a photograph of me and assume that I would be stuck up or a bitch.
I think all of us have felt personally victimised by someone, at some point in our lives, whether this is via the internet or even worse, in person. I find it all very bitchy, especially because now most of them are supposed to be 'adults', but in my eyes, it just makes these people as bad as those who set the nasty tweets in the first place. Bitchiness annoys me so much because girls really should stick together when it comes to guys, yes my boyfriend cheated on me, and out of all the times he cheated on me, half of those were with my 'best friends' I really think this corrupts any idea of sisterhood or trust that i've ever had. I know that everyone is guilty of judging, it's a day to day thing and it's probably quite natural, but I am aware that no one is perfect, we all judge, even me and that's why I love to give people the chance to properly get to know me. Another example is when a girl knows that you really like a guy, yet continues to keep getting with him. I have to admit that I have never been perfect myself, we have all made mistakes in the past, but I think there is a moment for us all in life where everyone goes through something that changes them forever, for me, it was a string of things that happened in October last year, in particular seeing a young person innocently lose their life, it affected me greatly, but I turned this grief into positivity and it made me appreciate my life much more and really want to make something of myself. These really are just minor problems, but as girls, they can feel like the end of the world and it does really damage your self esteem, it took me years to get any sort of trust or confidence after been cheated on and abused for so many years. It's the most difficult thing to do, but you've just got to walk away, until someone actually appreciates you for who you are.
I don't know why I didn't delete these girls from facebook and I wish now that I stood up to their disgusting behaviour, if their boyfriends had cheated on them, it would be a different story.
I don't want them to be like 'wow well done' but it would be nice if my 'best friends' could be happy for me.